Allergy Therapeutics has revealed that its immunotherapy for birch pollen allergy did not result in a significant symptom improvement when compared to a placebo.
As a direct result of the announcement, the shares of Allergy Therapeutics on the London Stock Exchange dropped over 40% within two hours.
The phase III trial enrolled 582 people across Europe to test a short-course immunotherapy to prevent birch pollen allergy against a placebo. Over the course of 6 injections, the patients were exposed to a protein resembling the one that causes the allergy, which was expected to translate to a reduction of the allergy symptoms and the need for medication to manage it.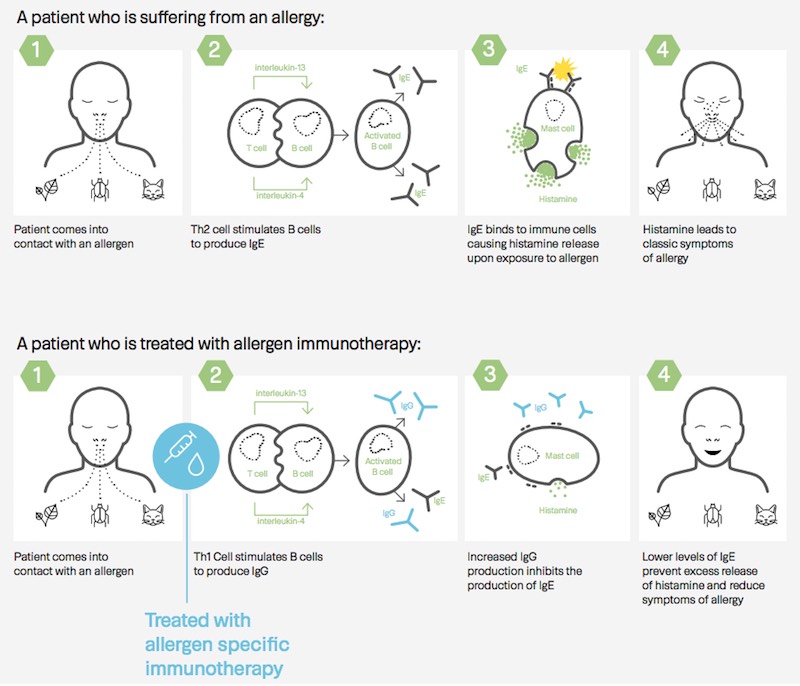 The primary endpoint of the trial was not achieved —  there was not a significant difference between those treated with the immunotherapy and those who received the placebo. However, the company did see a significantly stronger immune response to the treatment as compared to the placebo.
A previous phase II clinical trial run by Allergy Therapeutics testing the same therapy in 370 Austrian and German patients did show a significant, 32% reduction of allergy symptoms in those that received the immunotherapy. The company will now review the full data of the phase III trial to determine the reasons for the inconsistency seen between the studies.
"We are committed to overcoming these challenges and bringing this new product to market," stated CEO Manuel Llobet. One of the challenges he cites is that the measurement of symptoms and medication taken by patients is subjective.
The news might affect the pipeline of the company beyond this specific immunotherapy. The treatment is the most advanced of a new generation of short-course immunotherapies that Allergy Therapeutics is developing. The company has a similar treatment for grass allergy expected to enter phase III trials this year, and two others being tested in the clinic for ragweed and trees allergy, respectively.
Allergy immunotherapy is a field where developers are finding it particularly challenging to show efficacy in phase III trials. A notable example is that of Circassia, a British company that two years ago discontinued its whole allergy pipeline after its immunotherapy for cat allergy failed to beat the placebo in phase III. In France, DBV Technologies also faced a big phase III disappointment for its peanut allergy therapy, but the company has since been collecting more clinical data to resubmit an application for approval to the FDA. 
---
Images via Shutterstock; Allergy Immunotherapeutics