Anergis announced treatment completion of its Phase II clinical trial of AllerT, a novel long-peptide immunotherapeutic to treat birch pollen allergies. Anergis' approach uses synthetic, pharmaceutical-grade Contiguous Overlapping Peptide ("COP"), peptides of 40-80 amino-acids which are safer (no risk of immediate allergic reaction) and can elicit a faster immune response than the allergenic proteins they are derived from.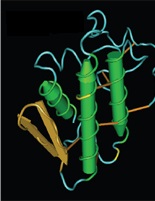 Allergies are the most prevalent and fastest growing chronic conditions in the industrialized world affecting over 500 million people. The only curative therapy of allergies available today, known as "desensitization" or conventional Allergy Immunotherapy (AIT), is the process of inducing tolerance to the allergen. It requires 3-5 years of treatment and exposes patients to the risk of immediate (<30 min) anaphylactic reactions which can be life-threatening. With its ultra-fast COP allergy immunotherapy, Anergis is shaping the future of allergy treatment.
COPs which reproduce the complete amino acid sequence of the allergen in separate synthetic long peptides. COP allergy immunotherapeutics do not cross-react with IgE, the antibody class responsible for eliciting allergic hypersensitivity. Therefore, COPs can be administered safely independent of MHC restriction and at high doses to induce tolerance to the allergen after only a few injections. This enables desensitization in 2 months as opposed to 3 years.
In the trial, 213 patients were randomized to receive target doses of 10, 25 or 50 µg of AllerT or placebo as 5 subcutaneous injections over 2 months. The trial was conducted in Canada and is still blinded. Results are expected in third quarter of 2015.
Vincent Charlon

The trial results will support us in selecting the optimum dose regimen for Phase III, which we plan to start next year. Besides, they will add to our growing body of data demonstrating the efficacy of our novel allergy immunotherapy approach using long peptides. Our field-based clinical trials of AllerT have already consistently demonstrated the long-lasting immune memory and sustained efficacy resulting from just 5 pre-seasonal injections of our immunotherapeutic." said Vincent Charlon, Chief Executive Officer of Anergis.
Anergis is a Swiss-based biopharmaceutical company specializing in the discovery and development of novel, proprietary allergy immunotherapeutics that target commercially attractive indications. Anergis´ long-peptide immunotherapeutics are based on its COP technology. COP allergy immunotherapy could represent a very significant progress in the treatment of allergic patients by providing dramatically improved acceptance and compliance rates to AIT, in comparison with currently marketed AIT approaches.