Apitope is developing therapeutic peptides to induce suppression of autoimmune responses towards self-antigens. Their recent phase IIa trial has revealed promising results for the treatment of multiple sclerosis.
Multiple sclerosis (MS) is a hot topic these days. While a recent long-term study revealed the potential of hematopoietic stem cell transplantation for the treatment of MS, this treatment strategy is associated with life-threatening complications mainly due to immune deficiency.
A very different approach is based on reinstating immune balance without causing global immune suppression. Apitope's technology uses specific peptides, which induce an antigen-specific expansion of regulatory T cells – the key mediators of immune tolerance. These cells are able to suppress autoantigen-specific helper T cells, which produce proinflammatory cytokines and are responsible for immune pathology in diseases such as MS.
With its technology Apitope is trying to tackle four major disease areas including MS, Grave's Disease, Hemophilia type A and Uveitis. In 2009, Apitope licensed its MS lead ATX-MS-1467 to Merck KGaA in order to develop and commercialize the treatment. However, Apitope announced that it regained full rights of their product in October 2016.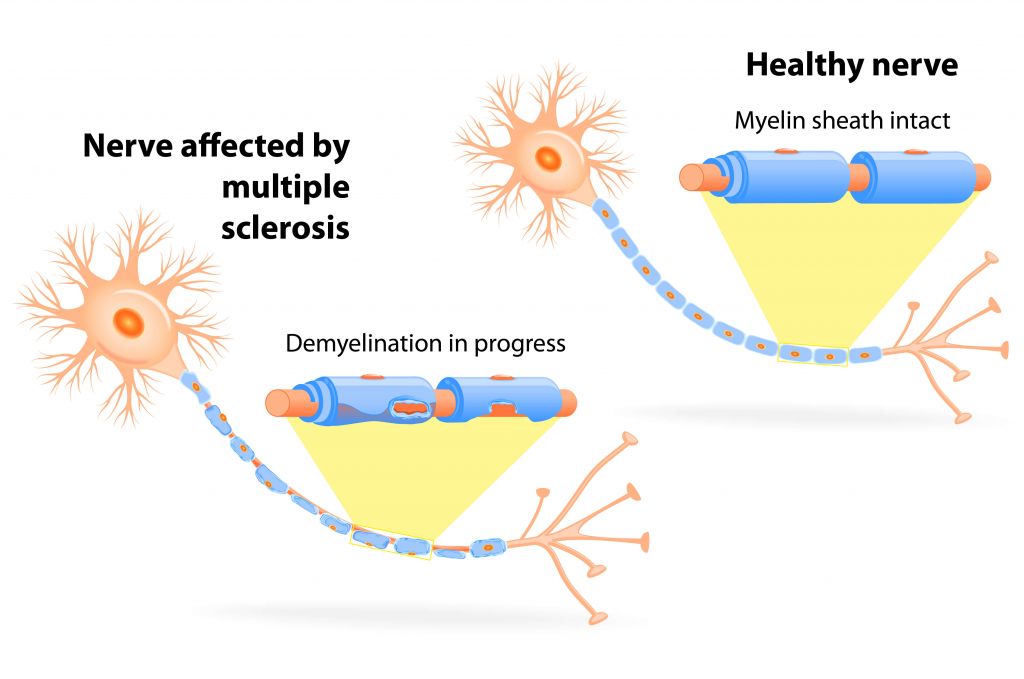 It seems like this was not a bad deal for Apitope as the company has now announced positive results of its phase IIa study for the treatment of MS. The study evaluated the effects of its compound in 19 patients with relapsing Multiple Sclerosis, following intradermal injection. The results revealed a significant reduction of active MS lesions. They also revealed a strong trend towards improvement in the Multiple Sclerosis Functional Composite (MSFC) score that is used as an indicator of improvement in disability.
Moreover, Apitope announced the preparation of a placebo controlled phase IIb study, which should provide further information on the effects after a longer treatment period. If its strategy works, this might be a much safer approach than stem cell transplantation.
On the other hand, the biotech industry is working hard on a cure for MS and the competition is large. Biogen has recently received European marketing authorization for their antibody-based MS treatment and the European biotech-star Actelion (recently acquired by J&J) is also pursuing a phase III study for their new oral combination therapy. Let's see if Apitope's new technology can compete on this lively market.
Images via shutterstock.com / Atstock Productions and  shutterstock.com / Designua