Now, as we've recently discussed here at Labiotech, there doesn't appear to be many Welsh biotechs…however, this is all about to change, with major Autoimmune disease focused Apitope relocating it's HQ to Wales. This is following a €12M series B fundraiser led by the Wales Lifesciences Fund for its monoclonal antibody pipeline.

Aptiope are currently based in Bristol (England) with a Belgian International outreach centre. Having developed their own Autoimmune based T-cell platform, they have a pipeline of 4 focal areas to include Multiple sclerosis (MS), Grave's Disease, Hemophilia type A and Uveitis. Current stakeholders include the Wellcome Trust, the American MS charity (Fast Forward), Wales Lifesciences Fund and Belgian based LRM.

Apitopes are small soluble peptides derived from the human code (Antigen Processing Independent epiTOPES), able to selectively suppress highly specific portions of the immune response without affecting its function overall. This means the underlying cause of autoimmune diseases can be addressed without patients becoming vulnerable to attack.
Their Haemophilia A candidate, ATX-F8-117 (which targets the clotting factor VIII) has recently been granted EU and US Orphan Drug Designation, permitting Apitope a fast track launch into a $4Bn market.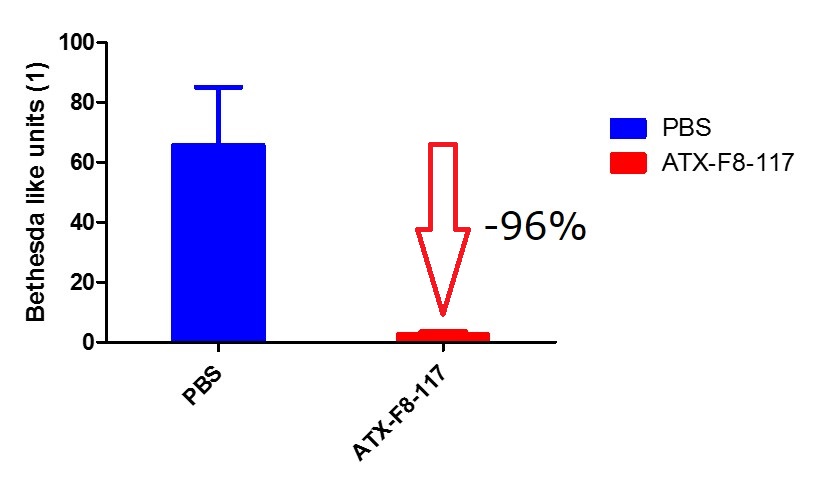 On the other hand, their peptide-based therapy developed to treat around 70% of multiples sclerosis patients with a particular genetic profile, (ATX-MS-1467) is licensed out to Darmstdt based Merck-Serono (Germany).
Their autoimmune Uveitis (an eye inflammatory disease) pipeline has also suffered a slight blow, with French rival TxCell having been granted EU and US Orphan drug desgination for their Uveitis T-cell therapy just 2 weeks ago.
This won't stop Apitope though, with this €12M series B pot therefore being put towards its now leading candidate for Hemophilia A, as an interesting addition to the growing (yet still relatively under-explored) biotech community in Wales.