The biopharmaceutical company Aprea Therapeutics has raised €50M to fund a Phase III trial of its first-in-class cancer drug candidate, which kills tumor cells by restoring the function of a key anti-cancer protein called p53.
Aprea's planned Phase III trial will test the company's lead candidate small molecule drug combined with the chemotherapy drug azacitidine. According to interim results from an ongoing Phase Ib/II trial of the combo, 70% of patients with myelodysplastic syndromes — forms of blood cancer that often develop into acute myeloid leukemia — experienced complete remission.
Aprea's lead candidate drug activates a protein called p53, which suppresses tumor cell proliferation. Known as the 'guardian of the genome', mutations of p53 are more common in cancer than any other gene. By restoring the function of mutated p53, Aprea's drug is designed to prevent tumors from spreading.
In addition to blood cancer, the lead candidate drug is also in a Phase II trial for the treatment of ovarian cancer, and a Phase I trial for esophageal cancer. On the backburner, Aprea also has other p53-targeting drugs in development.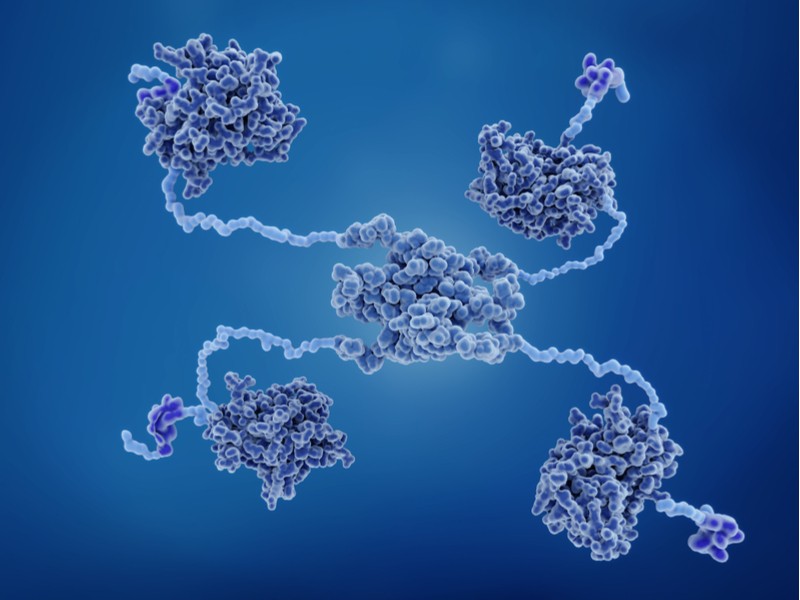 Spun out from the Karolinska Institutet in Sweden in 2003, Aprea has attracted big interest from investors. Its impressive Series B round raised €46M in 2016 to fund the Phase II trial of its compound in ovarian cancer, as well as advancing its development for other cancers.
While Aprea's lead drug is ahead of the game so far, p53 is a popular target. As of 2015, 114 other companies were also developing therapies aimed at the protein. For example, the US company Aileron Therapeutics is developing a peptide drug that stops cellular p53 inhibitors in cancer, and is running a Phase IIa trial in patients with peripheral T-cell lymphoma. In contrast, the Dutch biotech ORCA Therapeutics is going another route, with viruses in the preclinical stage that kill tumor cells by expressing p53.
---
Images from Shutterstock