UPDATE (22/05/2017): Argenx has gone above and beyond to secure $115M (€103M) on the NASDAQ. Underwriters claimed all of the shares offered in over allotment, bringing the IPO to 50% more than the initial goal. Rather a lot for a company whose compound has yet to prove itself in Phase II. 
UPDATE (24/04/2017): Pricing terms have yet to be set, but the target amount for the IPO has been set at $75M (€69M). This amount is almost double Argenx's IPO on Euronext in 2014, and it will be used to move its lead candidate, ARG-X113 into Phase III, though it has only just started Phase II earlier this year.
Original Publication 02/03/2017
---
Argenx has announced it is preparing to launch an IPO in the US, which will likely help the company boost its proprietary pipeline of llama antibodies.
Argenx develops llama-inspired antibodies with a strong focus on immuno-oncology applications. The company is listed on the Brussels Stock Exchange with a market cap of €317M, which earned it a place in our map of the biggest public biotechs in each European country. But Argenx wants to take a step further and has announced its intention to launch an IPO in the US.
The biotech has only revealed its submission to the US Securities and Exchange Commission, but no details on when the IPO will take place or how much Argenx expects to raise have been disclosed. Most likely the funds will be used to advance its lead programs through the clinic. The company is currently preparing for the start of 4 Phase II clinical trials without a partner, which will certainly require a big investment from the company.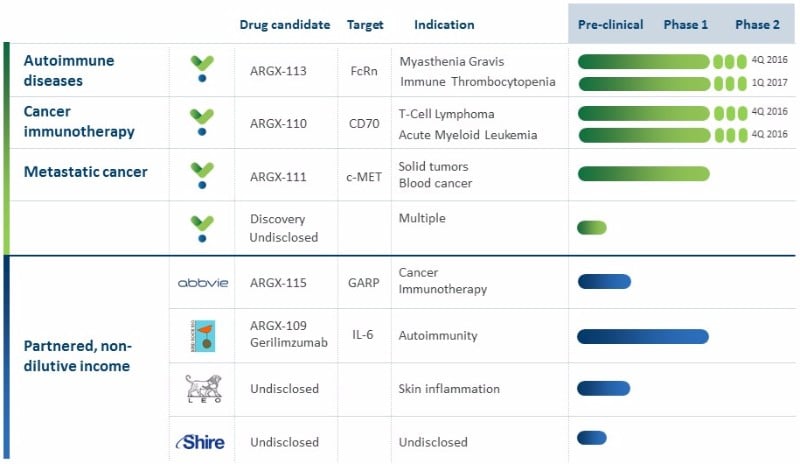 One of Argenx' two leading programs is ARGX-110, an immuno-oncology antibody therapy for relapsed T-cell lymphoma (TCL) and acute myeloid leukemia (AML). The drug acts as an immune checkpoint inhibitor, blocking the immunosuppressive effects of tumor cells on the immune system. Its second candidate, ARGX-113, is intended for the autoimmune diseases myasthenia gravis (MG) and immune thrombocytopenia (ITP).
Llama-inspired antibodies are not something entirely new in biotech. Isogenica, in the UK, has a library of synthetic, single domain llama antibodies for drug discovery and development. The Belgian Ablynx, with its small llama-inspired nanobodies, is probably the most advanced company in this space. In the promising field of immuno-oncology, though, Ablynx is still in preclinical phase.
With the immuno-oncology field generating huge expectations and billions of investment, particularly in the US, Argenx' decision to launch an IPO overseas might bring the company the necessary funds to take its therapies to the market and help patients worldwide.
---
Images by Fetching Photos /Shutterstock, Argenx