The Biotech MYR Pharma (Germany) is launching German-Russian phase IIb trials for chronic hepatitis B & D infections in partnership with Moscow's Hepatera (Russia).
MYR was founded in 2010 and is based in Burgwedel, Germany, supported by investors Maxwell Biotech and High-Tech Gründerfonds (HTGF).
Hepatera, on the other hand, is actually the first Russian biotech we've encountered – which is perhaps an early indication of the emerging market growing in Moscow.
For example, investors of Hepatera also include Maxwell Biotech Venture Fund (MBVF). This is the first Russian venture fund fully dedicated to investments in the life sciences sector, created with the participation of the Russian Government's Russian Venture Company (RVC).


Hepatera's focus is the development of safe and effective drugs for the treatment of liver diseases for the Russian market, and this includes Myrcludex B in partnership with MYR.
Myrcludex B is a first-in-class entry inhibitor for treatment of chronic Hepatitis B (HBV) and Hep-D (HDV) viral infections, developed by Stephan Urban at the University of Heidelberg (Germany).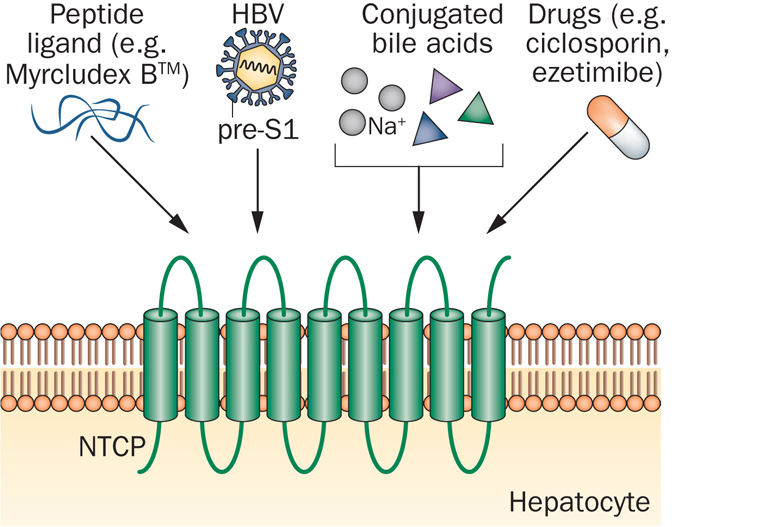 The drug inhibits the recently identified HBV receptor on the hepatocyte (liver cell) surface and prevents the infection of the healthy cells and viral spreading within the liver.
The trial (MYR 202) will enrol 120 patients across 20 centres in both Russia and Germany, to evaluate the safety of Myrcludex in combination with tenofovir (Gilead's anti-retroviral branded Viread) in chronically HBV/HDV сo-infected individuals.
Despite the availability of appropriate drugs, there is still a number of unresolved medical problems concerning the treatment of hepatitis B, namely, how to achieve long-term eradication of the virus and how to prevent drug resistance.
And it is particularly interesting to hear of how the Russian biotech scene is getting involved…
---
Feature Image Credit: Moscow 'Hypersonic' (CC 2.0: Kishjar? / Flickr)
Figure 1: Yuen & Lai (2015) Hepatitis B in 2014: HBV research moves forward—receptors and reactivation, Nature Reviews Gastroenterology & Hepatology, 12, 70–72 doi:10.1038/nrgastro.2014.226