This week we say 'au revoir' to Nantes and head back up to the Scandinavian country that is Norway, in particular it's capital city, Oslo – the location of our biotech of the week, Nordic Nanovector.
---

City: Oslo, Norway
Founded: 2009
Employees: +/- 30 (as off 11/15)
Financial Data: €156M Market Cap (on 23/11/2015)
CEO: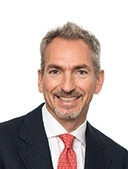 Missions: Nordic Nanovector has one primary objective, to improve the lives of patients with haematological cancers, through the use of ARCs (Antibody Radionuclide conjugates). These ARCs are molecules, such as monoclonal antibodies which have a radionuclide payload attached, to kill the tumor cell. At present, Nordic Nanovector has one ARC product in their pipeline, Betalutin, a potential new treatment of relapsed non-Hodgkin Lymphoma. NHL has been researched as it is a life-threatening blood cancer with a large unmet medical need. Currently, Betalutin is undergoing Phase I/II clinical trials, with first regulatory submission targeted in 2019.
Nordic Nanovector are hoping to target many other haematological cancers using this technology in the future.
Comment: Nanotechnology is on the rise. It could give a whole new set of tools to fight cancer. The really interesting point is that it uses more of a physical approach (radionuclide) than a chemical approach (binding to a receptor). In addition to having better results, it also gives an alternative to chemotherapy or monoclonal antibodies. Using this, there is a possibility of combination therapy with both physical and chemical, to overcome the cancer.