After another visit to the United Kingdom, we 'Brexit' towards other geographies! We're crossing the English Channel back to the continent and go further up to Denmark. This week, in Copenhagen, we're visiting Pcovery, our Biotech of the Week.
---

City: Copenhagen (Denmark)
Founded: 2009
Employees: 6
Financial Data: €7.5M Total Raised (as of 12/2015)
CEO: Casper Tind Hansen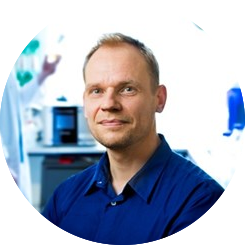 Mission: 
Pcovery is a drug discovery company focused on the anti-fungal area. It combines expertise within protein structure, medicinal chemistry, drug discovery and -development, and pathogenic fungal infections to create a novel class of anti-fungals to treat serious invasive fungal infections.
There is a strong need for anti-fungals, given the infection rates of common fungi, from Candida (yeast) to other more serious infections (e.g. from Aspergillus types) is still so high – particularly in the immuno-compromised.


Its lead development project focuses on targeting a novel membrane protein found in the fungal cell membrane. The target is highly conserved across a wide range of fungal species, and is not found in mammalian cells.
Specifically it is hunting down a compound that shuts down an essential plasma membrane transport system – effectively killing the fungi.
---
Comment: 
Earlier this year, Pcovery raised €3M in its latest fundraising – which featured Novo Seeds (part of the Novo Group), the Wellcome Trust and Boehringer Ingelheim Venture Fund. And although Pcovery is still in the early stages of its program, just last month the biotech received an additional €4.3M (£3.7M) from Wellcome, which is a pretty good early indicator for its potential.
It also has links to the Indian biotech industry through a drug-discovery partnership with the Bangalore-based CRO Aurigene. In this 'pact' (financials undisclosed), the two aim to reach IND-application for new anti-fungals. If you are curious about the India biotech scene, which is really flourishing at the moment, you can watch our documentary.
For these reasons, we ranked Pcovery as one of our 'Top Copenhagen Biotechs'.
---
Feature Image Credit: Labiotech Map
Figure 1: Butts, A. & Krysan, D. (2012) Antifungal Drug Discovery: Something Old and Something New, PLOS Pathogens. doi.org/10.1371/journal.ppat.1002870
---