TC Biopharm has scored a deal with bluebird bio for the development of the next generation of CAR-T cells, a technology giving new hope to cancer patients. 
With the first two CAR-T therapies now in the market, the way we treat cancer is changing. This technology has shown to be effective in a high percentage of patients that do not respond to other available treatments. However, severe side effects are a big concern when using CAR-T cells.
Bluebird bio is one of several companies that are working in safer versions of CAR-T cells. Hence its interest in getting hold of the CAR-T technology being developed by TC Biopharm called ImmuniCAR. It is based on engineering the expression of chimeric antigen receptors (CARs) on gamma delta T cells, a subtype of T cells that selectively target tumoral cells without affecting healthy ones.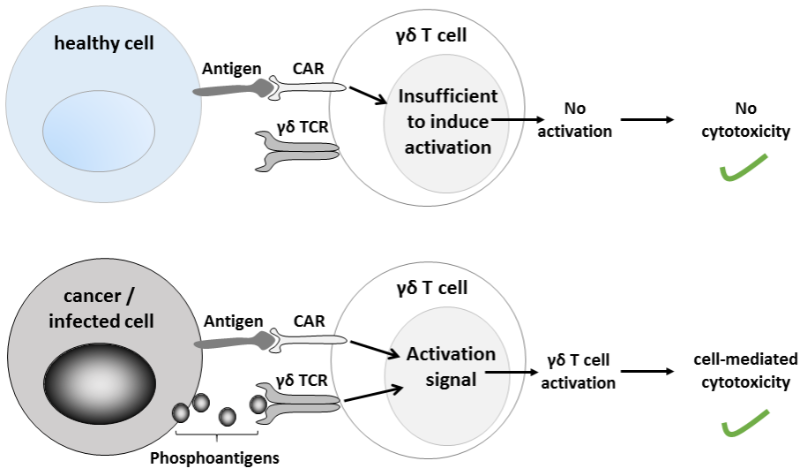 Bluebird will work with TC Biopharm in the development of its lead CAR-T gamma delta T cell program. In exchange for an upfront payment of $16M (€14M), plus future payments subject to meeting development and commercial milestones, TC Biopharm will take care of development through Phase I/II. After that, bluebird bio will have the exclusive option to take over clinical development and commercialization.
Gamma delta T cells are becoming a popular subject within the oncology and inflammatory disease fields, boosting the launch of several companies aiming at exploiting their potential, such as GammaDelta Therapeutics in London or Gadeta in Utrecht, the Netherlands.
By combining this technology with CAR-T cells, which have proved to yield impressive results, perhaps this next generation of cancer therapies could one day help cancer patients worldwide.
---
Images via Juan Gaertner /Shutterstock; TC Biopharm