Cell Medica just acquired Catapult Therapy TCR, set up by UK's CGT Catapult, gaining the rights to its TCR therapy candidate to treat solid tumors.
Cell Medica says it's all set to leverage its Dominant T cell receptor (TCR) platform technology, which the company licensed from University College London (UCL) last year, to enhance existing T cell therapies for the treatment of solid tumors. The company just acquired Catapult Therapy TCR, a subsidiary of Cell and Gene Therapy (CGT) Catapult for its WT1-TCR therapy. Now, Cell Medica plans to showcase its technology by upgrading the new TCR candidate to treat solid tumors such as mesothelioma and ovarian cancer.
The WT1-TCR therapy resulted from earlier research at UCL and the Imperial College London and was spun out into a company by CGT Catapult, UCL Business, and Imperial Innovations. The technology hinges on engineering the patient's own T cells to target the WT1-antigen, which is expressed in a number of cancers.
While CGT catapult has already advanced the immuno-oncology candidate through Phase I/II to treat blood cancers, Cell Medica plans to retool the candidate using its Dominant TCR technology and expects to start clinical trials with the upgraded WT1-TCR version in late 2018 to treat solid tumors.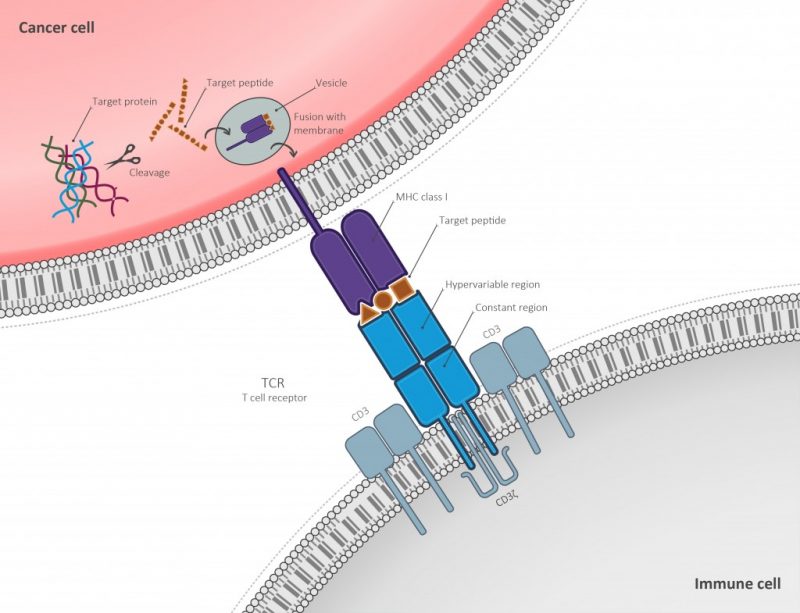 "Our objective is to show how we can enhance any existing TCR cell therapy with the Dominant TCR technology to create a more effective treatment for patients with solid tumors who otherwise have a very poor prognosis," commented Gregg Sando, CEO of Cell Medica, in a press release.
No financial details of the new deal were disclosed, but CGT Catapult will remain involved. Cell Medica is also setting up its cell therapy manufacturing at CGT Catapult's GMP manufacturing facility in Stevenage, UK, where the two will work to develop a commercial scale production process
Apart from its recent deal with UCL, Cell Medica has also bolstered its pipeline with the acquisition of Delenex last year, to advance the biotech's assets in the CAR-T field. The company has also partnered up with the infamous Baylor College of Medicine, to explore the use of allogeneic, 'off-the-shelf', Natural Killer T (NKT) cells.
Establishing a solid technology base could improve Cell Medica's chances within the over-crowded and unpredictable immuno-oncology space, where it will have to compete against biotech success stories like Adaptimmune or Cellectis.
Images via shutterstock.com /  xrender and cellmedica.com