As part of the company's HelloScience initiative, Novozymes will combine its enzyme and microbial technology with Grundfos' water pumps to provide clean water and better sanitation.
Novozymes aims to improve industrial performance without harming our planet. Earlier this year, the company set up HelloScience, an online platform bringing together experts in a number of fields to fight some of the world's biggest problems. Today, the company has announced that it will collaborate with Danish water pump producer, Grundfos. This will help Novozymes in its quest to fight water scarcity, a major public health issue that forces at least 2 billion people around the world to use a contaminated water source.
Novozymes is the world's biggest provider of enzyme and microbial technology, with its products being used across a range of areas including fashion, food production, food quality, and energy generation. The first target for the network of collaborators being built on the HelloScience platform is to remove dangerous bacteria from water, making it safe to drink.
By bringing Grundfos on board, a global leader in advanced pump solutions and a trendsetter in water technology, the project will now combine biotech with cutting-edge water technology. The companies will post four challenges online, inviting the HelloScience community to put forward their ideas on how to secure clean water. In particular, they are on the lookout for ways to remove polluting chemicals and improve the cleaning of wastewater to reduce the amount of sludge and increase the recovery of phosphate.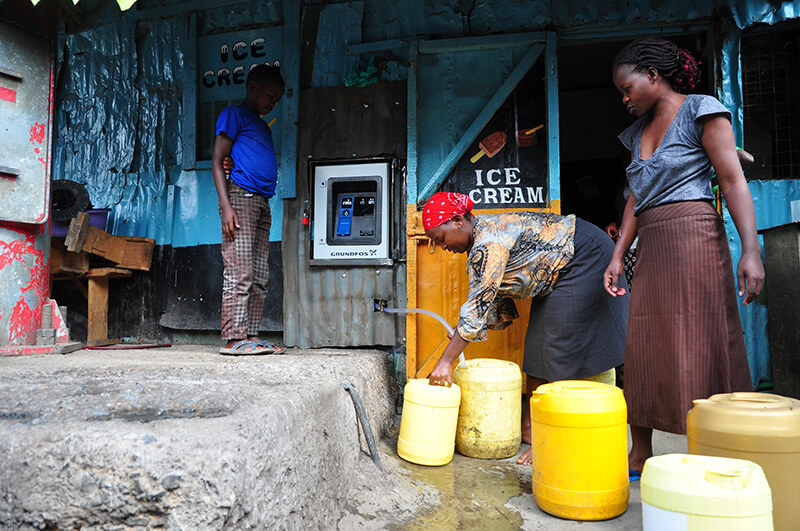 There are many more biotechs and research groups that are developing technology that could help the HelloScience project towards its end goal. WaterScope, a spin-out from Cambridge University, 3D prints low-cost microscopes that could reduce the processing time for bacteria detection to just 1-2 hours. Also, researchers at the University of Warwick have developed a dye that binds plastic particles floating in the sea so that even the tiniest traces can be detected.
Although work is yet to begin on the project, Novozymes is building a strong team that could make a real impact on the UN's Sustainable Development Goal 6, which aims to achieve universal access to water and sanitation by 2030.
---
Images – crazymedia / shutterstock.com; Lexamer / shutterstock.com