An mRNA vaccine facility, run by the German biotech CureVac, has received a €30M development grant to rapidly manufacture vaccines for regions hit by outbreaks of rabies, yellow fever and emerging diseases.
CureVac is a company that develops vaccines made of mRNA, a molecule that lets cells translate genes into proteins. The company's drug candidates deliver mRNA molecules to cells in the body, which then produce proteins training the immune system to fight against conditions such as liver cancer. To stop the mRNA molecules from degrading, the company wraps them up in a tidy package of protective nanoparticles.
While CureVac has established facilities for manufacturing these vaccines, the company aims to scale down the vaccine manufacturing process to make it transportable, and able to produce thousands of doses of vaccine in only a few weeks. This would mean that CureVac can quickly deliver vaccines to regions which need them the most, such as those affected by infectious diseases like rabies and yellow fever.
"Developing mRNA vaccines and therapeutics—underway today—is half of the mRNA revolution; the future is changing the delivery paradigm," the CEO of CureVac, Daniel Menichella, told me.
The facility is able to tackle urgent vaccine demand because it can produce vaccines for multiple pathogens, and is aimed to be fully automated in terms of manufacturing and cleaning. In addition to rabies and yellow fever, the facility could be instrumental in containing outbreaks of unknown future diseases.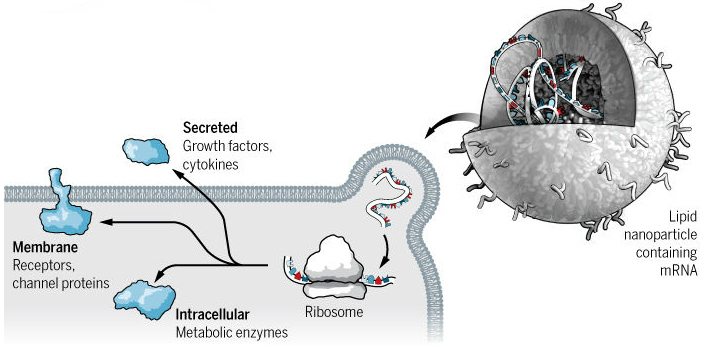 The €30M ($34M) partnership with the Switzerland-based Coalition for Epidemic Preparedness Innovations will also contribute to the clinical development of vaccines for the infectious diseases yellow fever, rabies and lassa fever. While CureVac's vaccine for rabies started a phase I trial last year, the others are still in a preclinical stage.
The technology could also be used in a different context: in hospitals, where it can be used to tailor a vaccine or mRNA therapy to patients.
Vaccines and therapies based on mRNA are attracting a lot of investor attention. For example, the US biotech Moderna was able to raise the biggest IPO in biotech of €530M ($604M) last year, helping to fund the development of personalized mRNA-based cancer vaccines. The German biotech BioNTech also raised a spectacular series A for its own personalized mRNA cancer vaccines. These two big hitters also have programmes developing vaccines for infectious diseases, such as influenza and chikungunya.
CureVac claims to have the advantage as the only company with mRNA production facilities that are validated to reliably manufacture mRNA-based therapies, but whether this gives the company a tangible advantage against its competitors remains to be seen.
---
Images from Shutterstock