A European Phase III trial has become a major stress for British biotech Diurnal. Its specially designed hormone therapy was no better than conventional therapies in treating an inherited hormonal disorder.
Congenital adrenal hyperplasia is a rare genetic condition where patients lack crucial enzymes for making hormones. The most common form lacks 21-hydroxylase, the enzyme that produces cortisol, the hormone we use to deal with stress.  
"Cortisol is an essential … steroid hormone required for healthy life," Martin Whitaker, CEO of Diurnal, told me. Due to the lack of cortisol, the condition causes developmental defects, infertility and can be deadly.
Furthermore, cortisol and male steroid hormones are both derived from cholesterol. The loss of the cortisol-producing enzyme increases the production of male steroid hormones, contributing to the symptoms.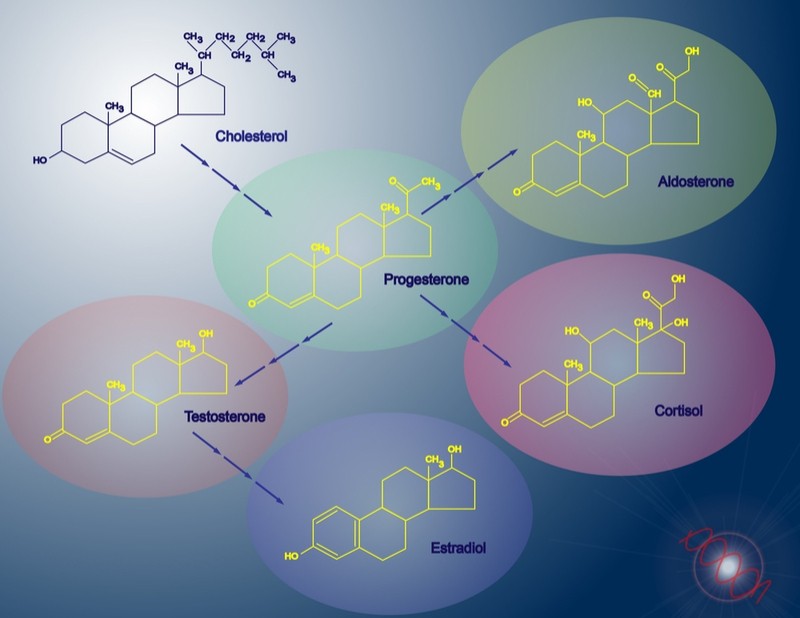 Conventional therapies for this disease involve giving patients cortisol and other similar hormones. However, according to Whitaker, conventional therapies inadequately control the male hormone levels in around two thirds of patients.
Diurnal says that current treatments are not adequate because they produce levels of cortisol and male hormones that poorly resemble normal physiological rhythms through the day. For example, they cause abnormal 'peaks' in male hormone levels in the morning. To combat this, Diurnal's slow release cortisol capsules, called Chronocort, are designed to regulate hormone levels to more closely resemble human physiology.
Diurnal's Phase III trial tested Chronocort in 122 adult patients over 24 weeks to see if Chronocort reduced male hormone levels better than conventional therapies. Unfortunately for the company, Chronocort failed to meet the primary endpoint of the trial and was no better than conventional therapies at controlling male hormone levels. "The primary endpoint is identical to the previously successful Phase II clinical trial for Chronocort," commented Whitaker. "The results of the Phase III are a surprise."
Despite these dispiriting results, the Chronocort group lacked the problematic morning peak in male hormone levels observed in conventional therapies. Remaining confident, Diurnal plans to discuss the results with European regulators and has launched a Phase III trial of Chronocort in the US. "Diurnal continues to believe that Chronocort could provide valuable treatment options," Whitaker affirmed.
The market reacted badly to the news on the morning of the release, with the company's stock prices falling by around 60% when the London Stock Exchange opened.
These results were an unexpected setback for the company, especially after obtaining market approval in Europe for a different cortisol therapy for children with adrenal insufficiency earlier this year.
---
Images via Shutterstock