Summit Therapeutics' treatment for the devastating disease, Duchenne muscular dystrophy, reduces inflammation, which could protect muscle fibers from damage.
Summit Therapeutics focuses on the development of treatments that can help patients suffering from diseases that currently lack options. The biotech has reported Phase II results for its drug for the genetic disease, Duchenne muscular dystrophy (DMD). Summit's candidate, ezutromid, significantly reduced muscle inflammation, which should, in turn, reduce damage to muscle fibers.
DMD, a progressive muscle wasting disease, affects around 50,000 boys and young men in the developed world. The disease is caused by mutations in the gene that encodes dystrophin, a protein required for keeping muscles healthy and functioning correctly. Muscle weakness begins in the hips, pelvis, thighs, and shoulders, then spreads to the arms and legs, and eventually reaches the heart and muscles around the lungs. With no cure for the disease available, patients with the disease often die before the age of 30.
Summit believes that the modulation of another protein, utrophin, could offer a treatment for DMD. Utrophin is functionally and structurally similar to dystrophin and its presence improved muscle performance in preclinical studies. Summit's drug, ezutromid, is a utrophin modulator that replaces missing dystrophin to maintain muscle fibers. The drug has received Orphan Drug, Fast Track, and Rare Pediatric Disease designations from the FDA.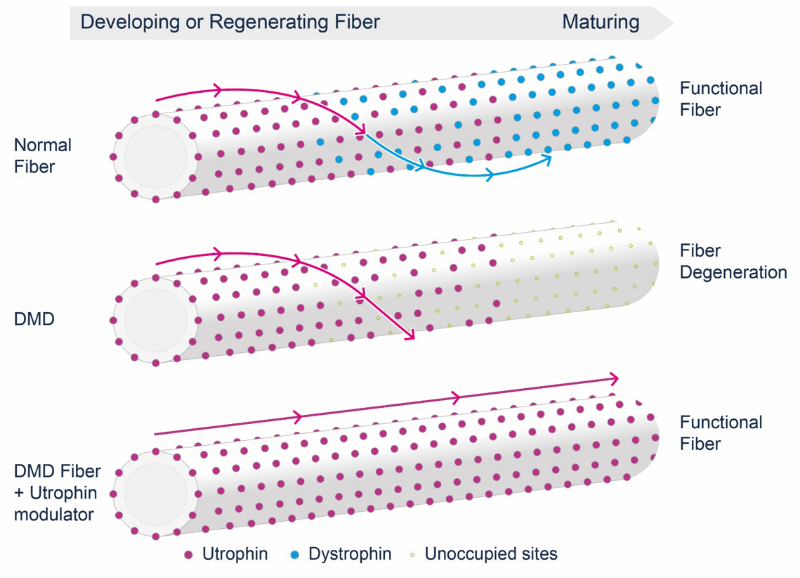 The results of the Phase II study indicate that, after 24 weeks, ezutromid was able to statistically significantly reduce muscle inflammation. H Lee Sweeney, Director of the Myology Institute at the University of Florida, commented: "These data could be an early indication that these patients are experiencing a decrease in disease severity and highlight ezutromid's potential as a disease-modifying treatment."
Summit's approach comes up against some very different approaches to the treatment of DMD. uniQure's Glybera arrival on the market may have been seen as a failure by many but it opened the doors for gene therapies to correct errors in the genome. Sarepta, which paid $40M (€33M) upfront and agreed to up to $500M (€407M) in milestones to secure European rights to ezutromid, teamed up with Noble Généthon to develop a gene therapy for the disease.
Meanwhile, DMD is one of the most popular targets for the most popular therapeutic targets for CRISPR/Cas9 technology. This is because most of the disease-causing mutations are grouped together in 'hotspots', meaning these could be targeted to allow the production of a functional dystrophin protein in around 60% of DMD patients. CRISPR Therapeutics signaled its intent to use the gene editing tool to fight DMD by striking a deal with Anagenesis Biotechnologies, which efficiently produces muscle stem cells.
---
Images – Tsvetkov Maxim / shutterstock.com; Summit Therapeutics