GSK, Fondazione Telethon and Ospedale San Raffaele have announced that the EMA has approved Strimvelis for a super rare immunodeficiency disease in Children.

Following 20 years of research at the San Raffaele Telethon Institute for Gene Therapy (SR-Tiget) in Italy, this is the news patients have been waiting for.
Strimvelis is the first ex vivo stem cell gene therapy to treat patients with the very rare type of Severe Combined Immunodeficiency (SCID) due to Adenosine Deaminase deficiency (ADA-SCID).
ADA-SCID affects an estimated 15 children per year in Europe and following today's approval, patients with the condition who are referred for treatment will be able to receive the gene therapy at Ospedale San Raffaele university hospital in Milan.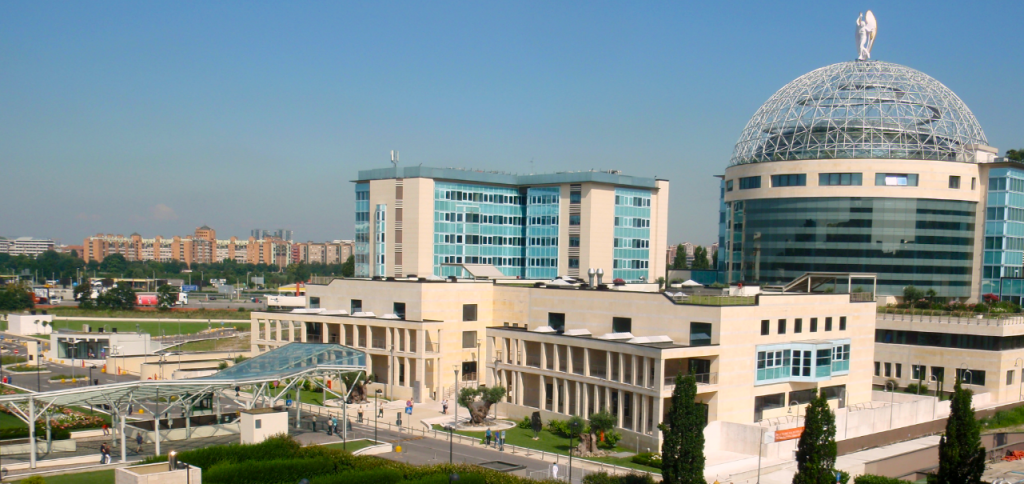 The current go-to therapy for children born with ADA-SCID involves bovine enzyme replacement, such as Adagen (Pegademase Bovine) from Sigma Tau Pharmaceuticals (also in Italy).
But this requires frequent injections and is not as effective as it could be, meaning the child is still at risk from developing life-threatening infections, whilst at the same time developing inflammatory conditions as a result of hypersensitivity.
Strimvelis (autologous CD34+ cells which have been transduced to express ADA) is the first corrective Gene therapy for children to be awarded regulatory approval anywhere in the world.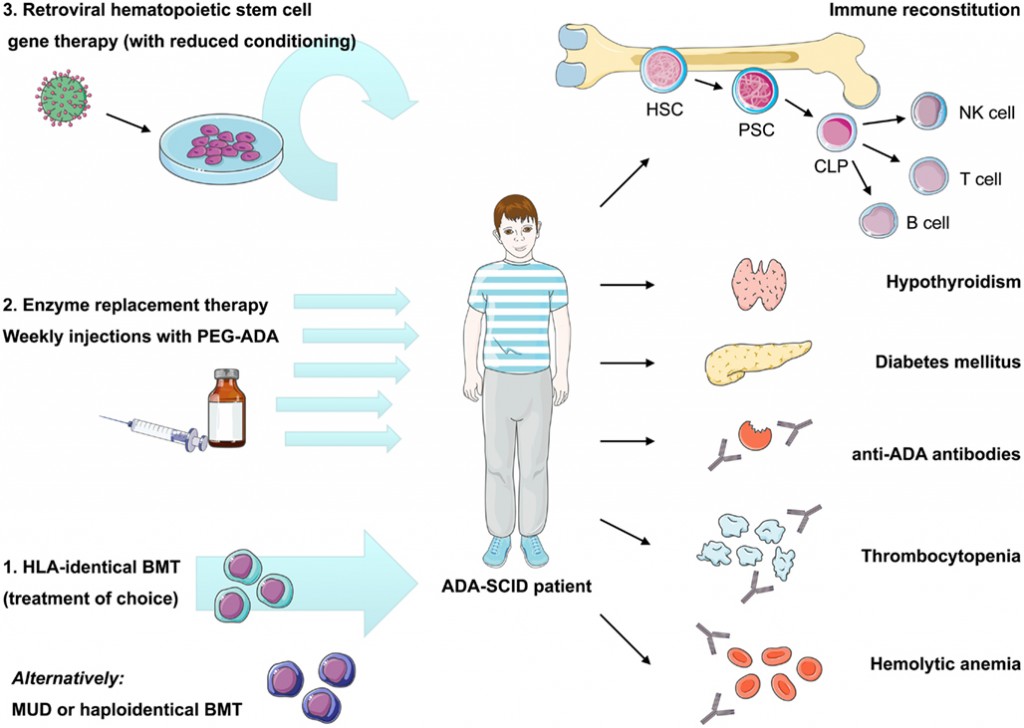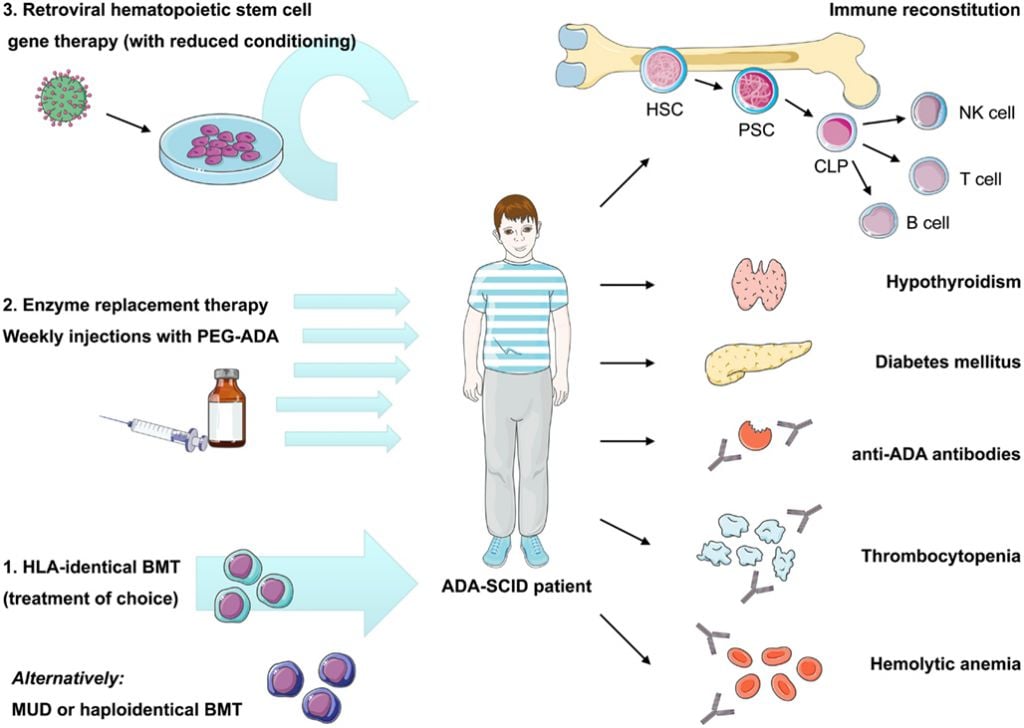 It is indicated for the treatment of patients with ADA-SCID for whom no suitable human leukocyte antigen (HLA)-matched related stem cell donor is available.
And in the latest study, a 100% survival rate at three years post-treatment with Strimvelis was observed for all children in the pivotal study. According to Martin Andrews, Head of the Rare Disease Unit at GSK:
Today's approval is the result of many years' work with our collaborators in Milan and is the next step towards bringing life-changing treatment to patients with ADA-SCID and their families."
This is clearly a big deal, but GSK and the SR-Tiget group are not the only ones working on a gene therapy for this disease. Orchard Therapeutics (UK) just secured additional financing fort their platform, which lead product is also targeting ADA-SCID.
This is a really exciting development for families with ADA-SCID.
---
Some more on ADA-SCID from the SR-Tiget in Milan…

---
Feature Image Credit: Pixabay
Figure 1: Sauer et al. (2012) Autoimmune dysregulation and purine metabolism in adenosine deaminase deficiency, Frontiers in Immunology  dx.doi.org/10.3389/fimmu.2012.00265
---