Update (24/07/2017): Bayer and Evotec have announced a second compound from their partnership made it to clinical trials in humans. Consequently, they have decided to extend the partnership for an extra year and develop 4 candidates instead of the original 3.  
---
Originally published on 08/08/2016
An endometriosis therapy is now moving to clinical development. It's the result of a collaboration between Evotec and Bayer, which plan to develop 3 therapies for endometriosis – a common cause of chronic pain and infertility in women. 

Along its journey from a being a CRO to having its own pipeline, Evotec has landed collaborations with big names and ambitious programs. These include Takeda, Boehringer Ingelheim, Roche, Bayer and a recent €500M deal with Sanofi.
The deal with Bayer was struck in 2012, and involved a payment of €12M upfront – with milestones going up €580M. It consisted of a 5-year collaboration to develop 3 candidates for endometriosis, a women's health condition.
Now, Evotec is getting another of these milestone payments. One of the therapies will progress into Phase I trials. After a joint preclinical development, Bayer will now take over of the next steps.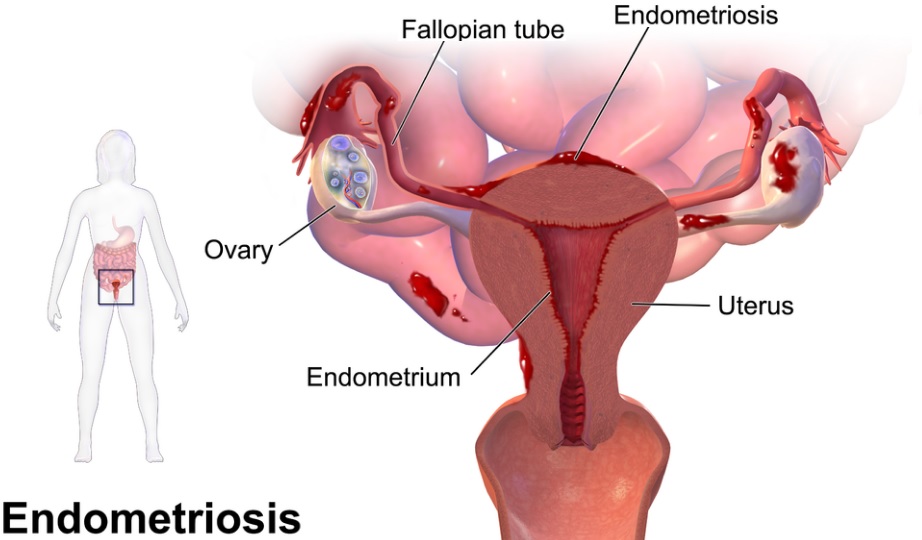 While not much was disclosed about the scientific strategy behind the program, the therapies are meant to target different mechanisms of the endometriosis.
A multi-target approach may cover a larger part of the patients, as endometriosis is a complex and heterogeneous disease. Its exact causes are not yet fully understood, but it has been associated with several genetic variations and could be linked to autoimmune disorders.
This is a condition that affects a high number of women (around 10% of women of reproductive age), often leading to severe chronic pain and infertility.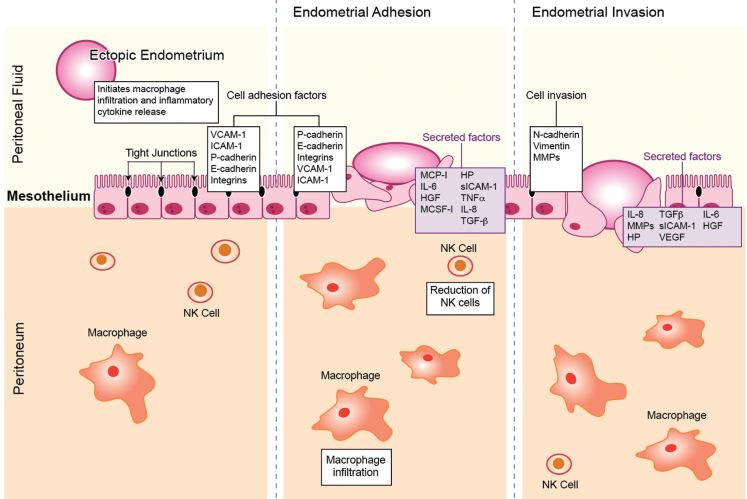 There is no known cure for endometriosis and most available treatments have limitations, such as low tolerability or efficacy. These include surgery, long-term hormonal treatments, painkillers and anti-inflammatory medication.
How Evotec's endometriosis treatments will play against available therapies is not clear, however. Initially, the Biotech stated only they were meant to be non-surgical, preserve fertility and alleviate pain – which is quite a broad description, given the range of the condition.
I guess we'll have to wait for a full-on clinical development to get the details. Another European Biotech tackling endometriosis is Forendo Pharma, which raised €12M to develop its hormone-regulating therapy.
---
Feature Image Credit: Pixabay
Figure 1 Credit: Blausen.com staff (2014) Blausen gallery. Wikiversity Journal of Medicine (doi: 10.15347/wjm/2014.010)
Figure 2 Credit: Young et al. (2013) The role of the peritoneum in the pathogenesis of endometriosis. Human Reproduction Update (doi: 10.1093/humupd/dmt024)
---