Evotec and Bayer are approaching the 4th anniversary of a successful partnership in endometriosis treatments that made it to clinical trials just last month. To celebrate, they're starting a new 5-year partnership, this time concerning kidney disease.

Evotec has a long list of top-level partners, including Roche, Sanofi, Boehringer Ingelheim and Takeda. After the successful outcome of its €580M collaboration with Bayer in endometriosis therapies, Evotec has agreed on a new partnership to develop kidney disease treatments that could be as big as €300M.
Both companies will contribute novel drug targets and their platforms to the effort and share responsibilities for the preclinical development of their drug candidates. In exchange for access to Evotec's drug candidates and CureNephron pipeline for kidney disease treatments, Bayer will manage clinical development and commercialisation.
Depending on the outcome, Evotec could receive between €14M and €300M from the billion-euro giant, depending on the results of preclinical, clinical and sales milestones, plus royalties.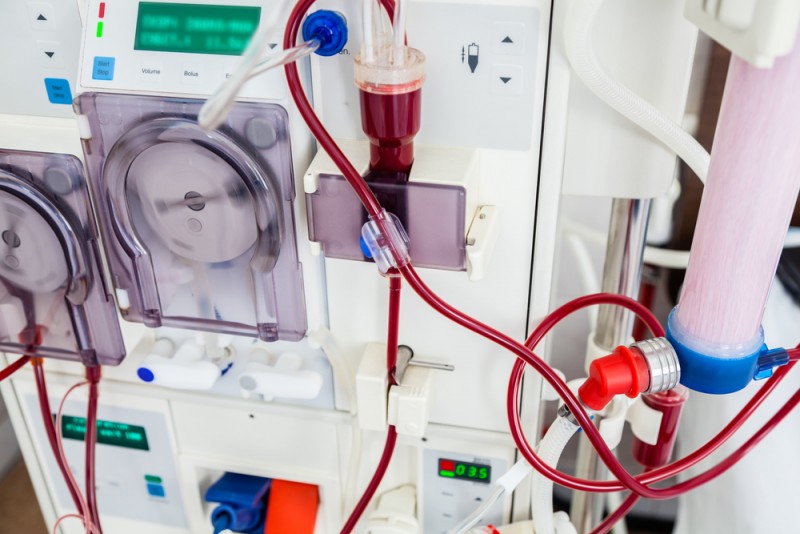 Chronic kidney disease is marked by progressive loss of renal function, so it can culminate in kidney failure. At this point, the damage can't be reversed, and a patient must undergo transplants or dialysis. The most common cause of kidney disease is diabetes, whose rate has doubled in the last 30 years to affect more than 8% of the world's population. Accordingly, the renal disease market is expected to grow to €65M by 2017.
Bayer no doubt feels this is a good investment given the large market and the success of its previous partnership with Evotec: Bayer just initiated Phase I trials for an endometriosis treatment. So far, their relationship seems to be working very well, so long live the German couple!
---
Featured image credit: Beerkoff/shutterstock.com
Figure 1 credit: Vectorstockstoker/shutterstock.com
---