Enterome, a leader in the European microbiome field, has struck a deal with US' Vertex to develop novel small molecules with potential to treat inflammatory bowel diseases.

With an impressive roll of partnerships and backed by the world-first Microbiome fund, Enterome is very well-positioned in hype field of the Microbiome.
We discussed Enterome's differentiated strategy to turn microbiome research into medical therapies in an interview with CEO Pierre Belichard just this February.
Now, Enterome has entered an exclusive worldwide license agreement with Vertex Pharmaceuticals, one of the most well-established Biotechs – it even has a book about its history.
We don't know how much Enterome paid for this deal, but it covers several novel small molecule for use in the treatment of inflammatory bowel diseases (IBD), including Crohn's disease.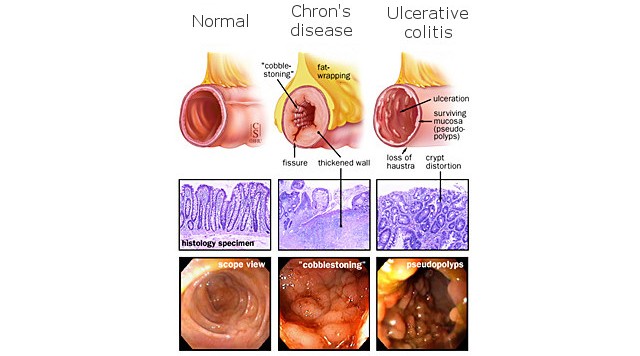 This new programme targets adherent-invasive Escherichia coli (AIEC), which Enterome has identified as a key bacterial species in triggering inflammation. E. coli is a common bacteria of the gut, but this particular strain has been found in over 50% of patients with a type of Crohn's disease (ileal disease).
The novel small molecules act as as antogonists to FimH, a cell surface adhesion proteins – that enable this pathogenic E. coli to adhere to gut epithelial cells, invading the gut wall. Research has shown that blocking FimH reduces inflammation.

The leading compound in the programme is EB8018, which has first-in-class potential. Enterome expects to start clinical trials still in 2016, targeting patients with moderate-to-severe IBD.
Additionally, Enterome is developing a diagnostic companion test (IBD210) to detect adherent-invasive E. coli in a non-invasive screening. The development of screening tests is often crucial for targeted therapies – like this one.
This is certainly a sign of success for Enterome. And, should the approaching trials be successful, this French Biotech may have a very profitable drug in its ranks.
---
Enterome explains its metagenomics platform, which identified AIEC as a key pathogen…
---
Figure 1 credit: Strober (2011) Adherent-invasive E. coli in Crohn disease: bacterial "agent provocateur". The Journal of Clinical Investigation (doi: 10.1172/JCI46333)