Oxford-based Exscientia has closed a €23M ($26M) Series B round and announced a partnership with Roche worth up to €60M.
Exscientia has developed an artificial intelligence platform to boost drug discovery in pharma and biotech. "We can reduce at least 4- to 5-fold the time and cost of drug discovery as compared to the industry standard," Andrew Hopkins, CEO of Exscientia, told me.
According to Hopkins, the funding will take the company to the next level; after validating and de-risking its technology, it is time for Exscientia to focus on scaling up. Exscientia will also start creating its own portfolio, instead of being limited to working with pharma and biotech partners. "We are interested in areas with strong, novel biological concepts, such as cancer evolution and rare diseases," said Hopkins.
As part of scaling up, Exscientia plans to expand its pipeline and take several programs into clinical testing. The company is also seeking to expand into Asia. Exscientia recently opened offices in Japan and is now looking into China, attracted by recent changes in the Chinese pharmaceutical landscape that are making access easier for European companies.
Already partnered with big names in the industry, including Celgene and Evotec, which are also investors in the funding round, Exscientia has also attracted Roche in a partnership worth up to €60M (CHF 67M). Further details have not been disclosed.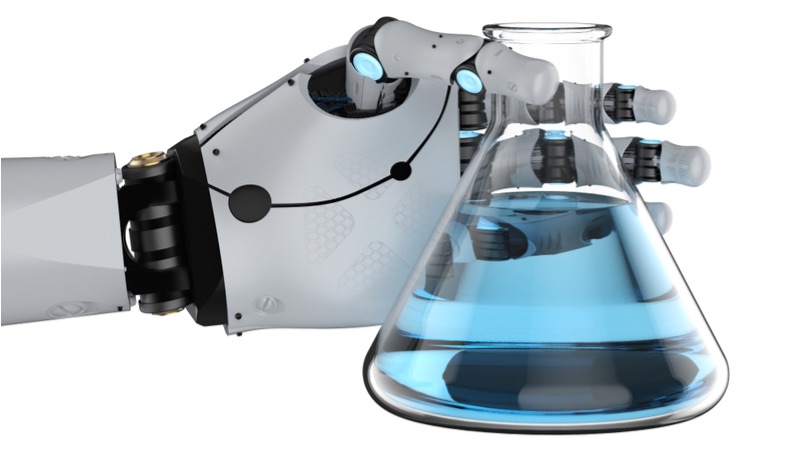 Hopkins believes that AI is now in the same position that molecular biology was 40 years ago, when companies like Amgen, Biogen and Genentech were founded. Today, molecular biology is ubiquitous in pharma and Hopkins sees a similar opportunity for companies like Exscientia to set the precedent in the AI field.
With AI, biotechs could move from working just on one or two projects whose success the company fully depends on, to having wider pipelines and a more efficient use of the capital. "AI will only be adopted if it proves to be more efficient than the current paradigm. It's the only metric that matters," said Hopkins.
The number of companies working in the intersection of AI and biotech has grown rapidly in recent years. Founded in 2012, Exscientia is one of the most advanced, with several big partnerships and projects that are soon to start clinical trials. Later in 2019, the company expects to have news from its collaboration with Evotec in the field of immuno-oncology. 
---
Images via Shutterstock