The Danish company Galecto Biotech can breathe a contented sigh. Its Series C funding round has raised €79M to finance a Phase II/III trial of its inhaled drug for a deadly lung disease.
The amount raised is 30% higher than the company's initial €60M goal, Galecto's CEO, Hans Schambye, told me. "Being able to raise significantly more demonstrates the confidence investors had in our galectin targeting approach."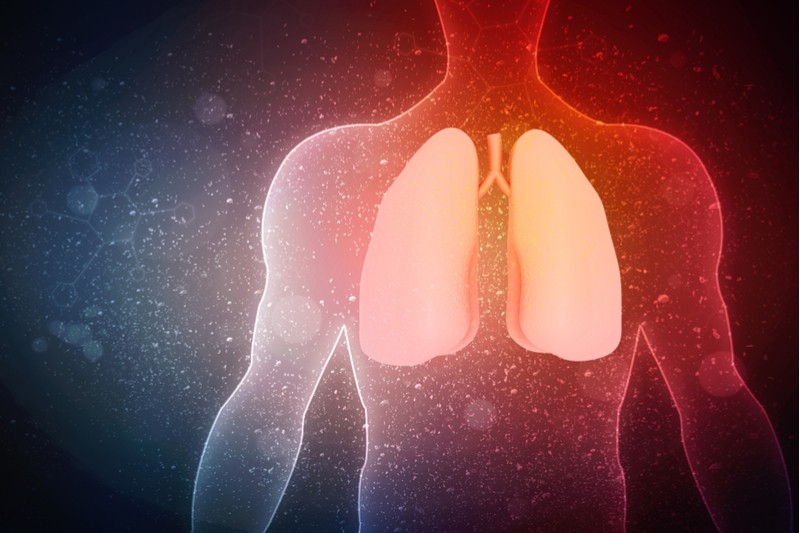 The company plans to use the money to launch a Phase II/III trial of its inhaled lead drug for the lung disease idiopathic pulmonary fibrosis. This disease causes scar tissue to build up in the lungs, reducing the oxygen getting to the blood, and killing the majority of patients within five years of diagnosis.
According to Schambye, the Phase II/III trial is designed to treat 400 patients for one year, with results expected in 2021.
Galecto's small molecule blocks galectin-3, a molecule highly expressed in cells involved in scarring in the lungs, such as fibroblasts. "Unlike other approaches, galectins modulate the function of multiple cellular drivers of both inflammatory and fibrotic processes," noted Schambye.
Showing a great safety profile in a Phase I/II trial last year, Galecto's lead drug is the only inhaled treatment in development for idiopathic pulmonary fibrosis. "The active drug reaches the lung … cells, the very site where the disease is occurring," Schambye explained. This minimizes the amount of drug entering the bloodstream and causing side effects.
Being inhalable could set Galecto's treatment apart from that of the Belgian biotech Galapagos, whose drug stopped the disease in its tracks in a Phase IIa trial last year, and is soon to undergo a Phase III trial.
Galecto also plans to use the money to advance the development of preclinical stage galactin-3-targeting treatments for several types of cancer, nonalcoholic steatohepatitis and fibrosis in the eye, for example induced by injury, which can cause blindness.
---
Images from Shutterstock