Immunocore and the US biotech giant Genentech are building on their existing partnership to boost the clinical development of Immunocore's immunotherapy for treating solid tumors.
In the agreement, Genentech, a member of the Roche group, will pay UK-based Immunocore €87.3M ($100M) in an upfront payment and further undisclosed milestone payments as the immunotherapy progresses towards the clinic.
Immunocore's drug is a fusion protein that combines engineered T cell proteins with antibody fragments. One end of the fusion protein binds with specific antigens on the surface of tumor cells, whereas the other end binds with activation proteins on the surface of passing T cells. This makes the T cells kill the cancer cells that the drug is bound to.
After clinical proof-of-concept, the partners will decide whether they keep co-developing the treatment or whether Genentech will get a full license for the technology.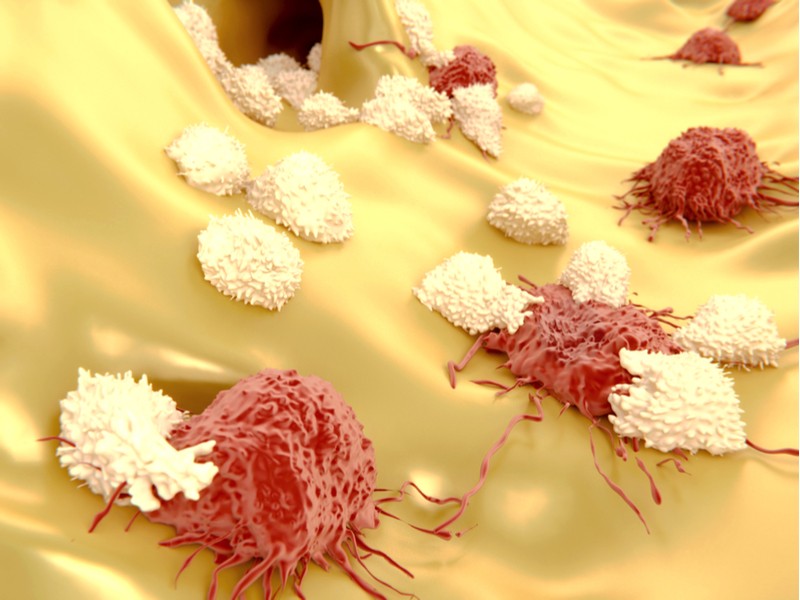 The partners plan to test the therapy in human patients for the first time in 2019. This trial will test the safety of the treatment in patients with solid tumors, such as esophageal, bladder and gastric cancer. Immunocore's therapy will be tested as both on its own and also combined with atezolizumab, a market-approved immunotherapy for solid tumors.
Immunocore's partnership with Genentech began in 2013, to use Immunocore's tech to discover new cancer targets. This latest move is an expansion of that partnership.
A member of the very exclusive European billion-euro club, Immunocore also has partnerships with other big names. With Medimmune, it has a treatment in the clinic for the skin cancer cutaneous melanoma, and it has begun a Phase I trial of a treatment for solid tumors, developed in collaboration with GSK.
Hopefully, Immunocore's two-in-one molecule will prove less problematic than Affimed's, which had to halt Phase I trials after the death of one patient. Affimed's treatment under trial was an antibody construct that binds both to T cells and to cancerous B cells in patients with blood cancer. Affimed is still in the game, however, as its lead compound, another antibody construct, is undergoing Phase IIa for the treatment of the blood cancer Hodgkin Lymphoma. 
---
Images from Shutterstock