The German biotech Affimed has halted two Phase I trials of its cancer immunotherapy after three patients suffered neurotoxicity due to the treatment, causing the death of one of them.
Affimed was testing its immunotherapy AFM11 in 33 patients diagnosed with white blood cell cancer in two Phase I trials. One trial tested the therapy in patients with non-Hodgkin lymphoma and the other with acute lymphoblastic leukemia.  
Three patients showed severe adverse effects from the highest dose of AFM11. "Each of the patients experienced signs or symptoms of neurotoxicity that … were considered drug-related," Leila Alland, Affimed's CMO, told me. While one patient died from the adverse effects, the two others recovered. One of them died later but it was not attributed to the therapy.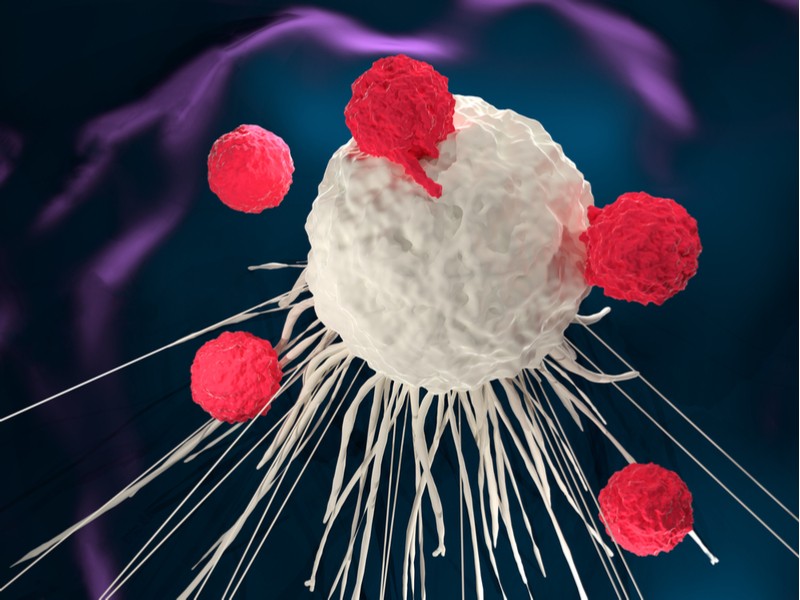 Affimed is now consulting with global health authorities, the trials' safety committees and the clinical investigators on how to proceed. The company's Nasdaq stock price dropped by around 28% on Tuesday morning in reaction to the news.  
AFM11 is a bispecific antibody that strongly binds to the surface proteins of immune T cells to activate them. It also binds to B cells, many of which are cancerous in non-Hodgkin lymphoma and acute lymphoblastic leukemia. This allows the T cells to destroy the cancer cells with just a low dose of therapy.
Neurotoxicity is a documented side effect in approved immunotherapies such as another bispecific antibody called Blincyto and CAR-T therapies such as Kymriah. According to Affimed's preclinical studies, AFM11 may have an advantage over Blincyto as it works even with very low T cell counts, potentially helping immunocompromised patients.
Despite this setback, Affimed's efforts with other products continue. "The clinical hold is specific for AFM11 only … and therefore does not affect the ongoing development of the other products in our pipeline," Alland said. Affimed's lead candidate, AFM13, with a different mode of action, is currently in Phase IIa trials for the treatment of Hodgkin lymphoma.
---
Images from Shutterstock