ViiV Healthcare reports promising data from two HIV treatments with two drugs instead of the usual three, which have the potential to reduce the side effects of antiretroviral therapy in the long term.
People infected with HIV are treated with lifelong antiretroviral therapy, which traditionally consists of three or more different drugs. The British company ViiV Healthcare is striving to develop more potent drugs that can reduce the number of drugs down to two.
By reducing the number of drugs, patients could combine HIV treatments with other medicines more safely. 
"Medicines now have gotten so good that you'll be treating people for decades. As you get older, you might develop diabetes, you might develop hypertension or cardiovascular disease. They start to pile up as you get older and they often require their own medicines," John Pottage, CSO and CMO of ViiV Healthcare, told me.
"If we can reduce the amount of medicines we are using to treat HIV we decrease the likelihood that there will be interactions or enhancement of the adverse events."
At the International AIDS Conference in Amsterdam this week, ViiV presented Phase III data from two different two-drug combinations that could replace current antiretroviral regimens.
The first concerns a two drug combination of dolutegravir, developed by ViiV, and lamivudine, developed by Janssen. The first blocks the integration of the HIV genetic material of the virus into the human DNA, whereas the second blocks the step before integration where the viral RNA is transcribed into DNA.
"We looked at patients that were new to therapy, so they'll have higher viral loads. It's a tougher group to treat than people who were previously suppressed," said Pottage.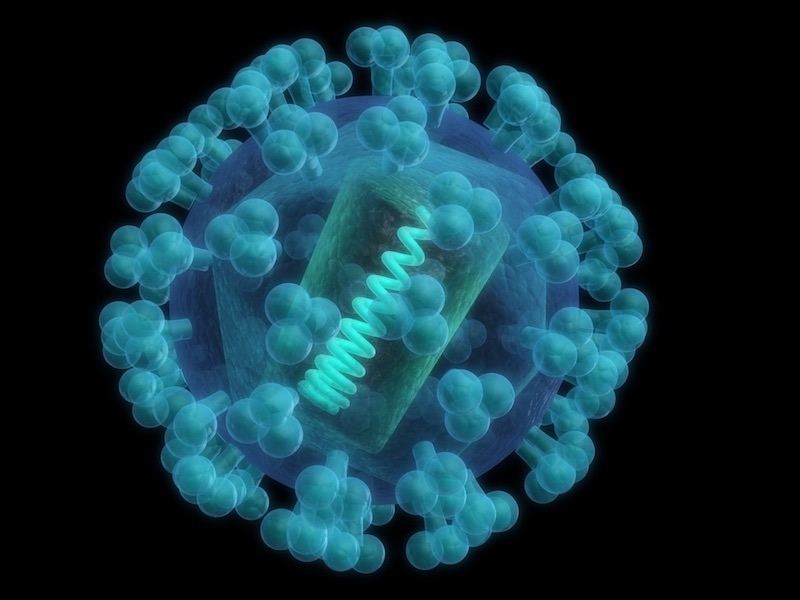 A study of over 1400 patients compared the new combination therapy to a three-drug regimen that also included dolutegravir. According to Pottage, the results showed no statistical difference between both HIV treatments in terms of the percentage of patients whose levels of HIV remained undetectable, which was between 91% and 93%.
"Importantly, 20% of the patients had a viral load above 100,000 copies, which is tougher to treat," said Pottage. "When we looked at those patients, there was also no difference between the two regimens. Also, we didn't see any emergence of resistance coming from those patients who did fail."
ViiV now plans to submit for approval for the two-drug combination with the FDA and EMA later this year, with the intention to ultimately launch the treatment globally.
The second study concerns long-term data of Juluca, a two-drug combination that received FDA approval last year. Patients that were switched from antiretroviral therapy to Juluca maintained undetectable levels of HIV in 93% of cases after 48 weeks and in 89% of cases after 100 weeks.
"A very small percentage of patients had virological failure, just 3%. Put into perspective, switch studies with three-drug regimens, such as those with Genvoya or Stribild, virological failure rate is between 1% and 3%," said Pottage.
Beyond reducing the risk of side effects, these two-drug combinations suppose a new alternative for people infected with HIV. "It preserves options as you move through treatments, since it's unlikely that you will take the same medicine your whole life," said Pottage.
These advancements help improve the lives of HIV-positive people while we wait for the arrival of a first functional cure for HIV, which, if everything goes well, could become available in the next decade.
---
Images via Shutterstock