Researchers from the UK have described a new treatment for cavities that could get rid of fillings and cements by employing an Alzheimer's drug.
Most of us have visited the dentist to fill a cavity. The usual procedure involves removing the damaged area and replacing it with mineral materials. But what if you could let your own teeth repair themselves?
That's what a group of researchers from King's College London has shown in a recent paper published in Nature's Scientific Reports. The experiments, performed in mice, showed that a drug that's commonly used in Alzheimer's treatments can stimulate natural repair processes in stem cells from the pulp, known as odontoblasts.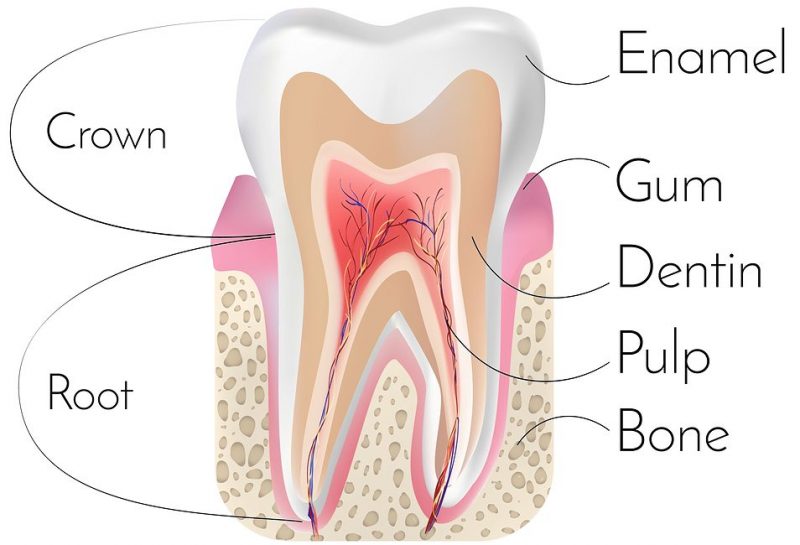 When an injury or cavity exposes the pulp, odontoblasts produce dentine, a natural tooth mineral material that protects the pulp from infection. However, this process is not sufficient to repair large cavities, so the researchers devised a method to improve and scale it up.
The authors of the paper used biodegradable collagen sponges laden with inhibitors of glycogen synthase kinase 3 (GSK3), a molecule involved in intracellular signaling. The result is that signals for tooth regeneration that naturally appear after an injury are maintained over longer periods of time. The sponge is then progressively replaced by regenerated tissue until the tooth is fully reconstructed, a process which took 6 weeks in mice.

Curiously, the signaling pathway that stimulates tooth regeneration is also involved in dementia. One of the drugs the group tested, Tideglusib, has been evaluated as a treatment for Alzheimer's. However, the scientists believe that side effects should not be a concern since the doses they used are extremely low and only localized in the damaged tooth.
The researchers also believe that this method could be easily implemented as it is a simple approach that uses clinically approved collagen sponges and drugs that have proved to be safe even in large doses. We could soon be hearing from companies interested in taking over this promising treatment.
---
Images from Crevis, YourElechka/Shutterstock; V. C. M. Neves et al., Scientific Reports 7, 39654 (2017)