Manfred Horst is a Director Business Development Europe and working from an office at MSD France, the French affiliate of MSD which has its HQ in New Jersey (and is known as Merck & Co. in the US). MSD is one of the biggest pharmaceutical companies in the world with a 2014 revenue of €37.4Bn and €6.4Bn research expenditure. It also has a surprisingly long and rich history, starting back in 1861 Germany. 
MSD researchers have been responsible for the discovery of many new medicines (e.g. the first statin to treat high cholesterol, the first diuretic to treat hypertension and heart failure, the first antibiotic against tuberculosis…) and vaccines (e.g. MMR for babies and the HPV for cervical cancer etc.). Now, Oncology is one of this biotech's biggest priorities.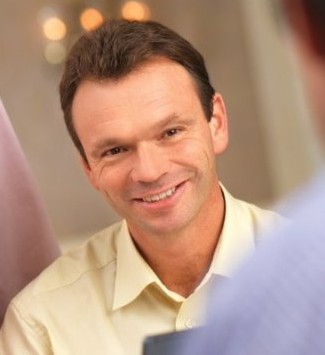 Manfred covers Germany (his native country), France, Italy, Switzerland, Israel and Russia as a licensing "scout". This means he is looking for interesting molecules and technologies which have the potential to become important new medicines or vaccines.
---
What is your background?
I'm a physician specializing in Immunology and allergies with an MBA from INSEAD in Fontainebleau (France). I started my business career at Ciba-Geigy/Novartis in Basel (Switzerland) and joined MSD in 1999 when I was in charge of new products introduction through Europe in the German subsidiary near Munich.
In 2004, I joined the licensing group as an MSD ambassador to Europe to discuss with biotechnology companies, universities, academics etc.  I had suggested looking at the biotech companies around Munich and at other places in Germany in order to find out if anything might be of interest to the labs and clinicians at our parent company. At that time, licensing ambassadors or "'scouts" did not yet exist at MSD.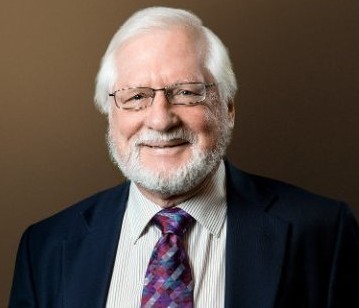 In 2002, the first such position was created in London (UK) and filled with Ray Hill, a well-known neuroscientist at MSD. At first, I became Ray's "unofficial foothold" in Germany, and when he started building his team, he offered me a position.
I am a little different from most other "scouts" at MSD, or indeed the industry, as I have never truly worked in a research lab.
As a physician, I have seen patients, so I will always ask whether this method [or] that molecule will one day help or cure people's suffering, but do not expect questions from me on a lab tour.
What is MSD's history?
Everything began in the 17th century in the small Merck family pharmacy in Darmstadt (Germany). In the 19th century, this pharmacy built a chemical-pharmaceutical production factory, then [going on to] gradually expand and create subsidiaries. The American subsidiary was confiscated during the First World War later becoming an independent company – just like Schering's (which became the Schering-Plough Merck & Co. acquired in 2009).
In the United States, the company I work for is called Merck & Company, but in Europe, we are known as Merck Sharp & Dohme (MSD). The German Merck (which calls itself EMD in the United States) is a completely separate company nowadays. We talk to each other, but only like we talk to other competitors.
Is there a biotech part in MSD?
Classically, MSD has been a small molecules company, [and] the first wave of biologics (antibodies, proteins) happened more or less without us. Today, however, the company's flagship and most important molecule is an antibody, an anti-PD-1 called Pembrolizumab (KEYTRUDA), which is registered in the US and now a few other countries for advanced melanoma treatment, and which is being tested for a number of other tumour types.
This antibody is a selective experimental humanized monoclonal [antibody], designed to activate the body's own anti-tumor immunity. Results have been truly astonishing, with a number of complete remissions in patients with a very advanced [stage of] disease. The whole field of immuno-therapy for cancer is currently exploding, [so] finding and evaluating other molecules and potential partners for Pembroluzimab is an important part of my and my department's work at the moment.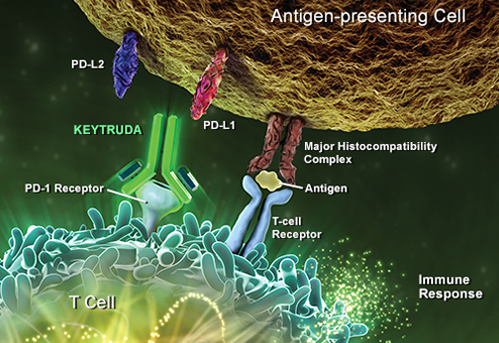 Do you partner with biotech start-ups?
Small or mid-sized biotech companies are actually our main "hunting field" for new technologies and molecules. Take, for example, the Franco-Swiss biotech company Oncoethix which we bought last year. There are more and more collaborations in this industry, whereas 20 years ago we hardly had a licensing department. Now, I have around 100 colleagues, all working in order to bring science and innovation from [the] outside to MSD.
We have come to realize that internal research alone (as good as it may, given MSD is very proud of its scientific record) is simply not enough on its own. The disease areas which we work in now (Alzheimer's, diabetes, cancer) are too complex and complicated, [so] we need collaborations with the best scientists around the world.
"[Biosimilars] are part of our incentive to continue looking for innovation"
How do you perceive generic drugs?
Once patent on one of our molecules is expired, generic drugs [aka Biosimilars] come on the market and we very quickly lose the majority of sales on that drug. We don't "hate" the generics though – after all, they are part of our incentive to continue looking for innovation. People should be aware though – generic companies do not innovate, they only copy. New medicines, new vaccines, new therapies only come from the research being carried out inside pharma companies (of which there is a lot). Some of our competitors do have a generics branch (Novartis for example), but we don't [as] we consider it a completely different [kind of] business.
What are the expectations for the future?
The future is always open. One thing is certain, however – as long as there are human beings, there will be diseases which we need to fight, in order to prolong and improve lives, and in order to alleviate suffering. And we will try and do our bit.