Dutch startup Meatable has raised €9M in a seed round that will allow the company to host a tasting of its first prototype of lab-grown pork by summer 2020. 
The fundraising was led by the German VC BlueYard Capital, which had participated in Meatable's previous €3M round last year. New investors include business angels Albert Wenger of Union Square Ventures and Taavel Hinrikus, founder of the European unicorn TransferWise. Part of the funding also comes from the EU's Eurostars Programme.
Meatable is developing a method to grow meat from a single animal cell. By taking animals out of the equation, this 'cultivated' meat could contribute to animal welfare while reducing greenhouse emissions, and land and water use.
The technology, developed at the University of Cambridge, allows the transformation of animal stem cells into muscle cells, which are important for the mouthfeel, and fat cells, which contribute to the taste.   
"The new funds will be used to expedite the first prototype to the summer of 2020, and to allocate more resources to post-production and scaling," said Krijn de Nood, CEO of Meatable.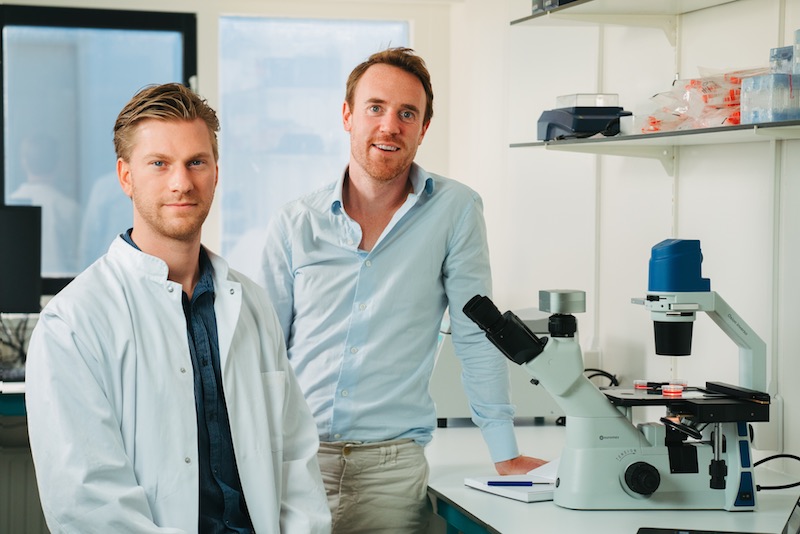 The concept of lab-grown meat has been around for a long time — Churchill is known for having predicted it back in the 1930s. But it wasn't until 2013 that Mark Post, a professor at the University of Maastricht, created the world's first lab-grown burger.  
"Mark Post took something from science fiction into the real world," de Nood told me. "Then we knew it could be done. But can it be done at scale? That's where our technology comes in." 
While other companies taking animals out of meat production work with animal stem cells that are already destined to become muscle or fat cells, Meatable works with early-stage stem cells that have the potential to become any type of cell. The advantage is that these early-stage stem cells multiplicate faster and indefinitely. "With these stem cells we can create large quantities of cells with unprecedented consistency," explained de Nood.
Controlling the fate of these stem cells had proven a challenge until now. Meatable's technology allows the company to transform early-stage stem cells into the desired cell type with 100% efficiency. 
Scaling up the production of cultivated meat is currently the main challenge to make it competitive enough for the consumer market. Meatable will be directing some of its funding to scaling up the process and optimizing the use of nutrients to reduce production costs of its lab-grown pork. The goal is to open its first industry-scale plant by the beginning of 2025.