Merck is diversifying its oncology portfolio with four new programs licensed from Vertex Pharmaceuticals, including multiple DNA damage and repair drugs.
Merck has entered a licensing agreement with Boston-based Vertex Pharmaceuticals for the worldwide rights to four oncology programs. Merck has paid €220M ($230M) upfront for two clinical-stage DNA damage and repair candidates and two additional preclinical programs, of which it will take full responsibility in development and commercialization.
Both of Vertex clinical programs block specific DNA repair mechanisms of cells. Since most tumoral cells have mutations that inhibit alternative repair pathways, the drugs can selectively kill cancer cells without affecting healthy ones. These include the candidates VX-970 and VX-803, which target the ataxia telangiectasia and Rad3 related protein (ATR), and VX-984, which blocks the DNA-dependent protein kinase (DNA-PK).
Details about the preclinical programs are scarce. The only revelation has been that one is an immuno-oncology program with 'first-in-class potential' and the other focuses on a novel target.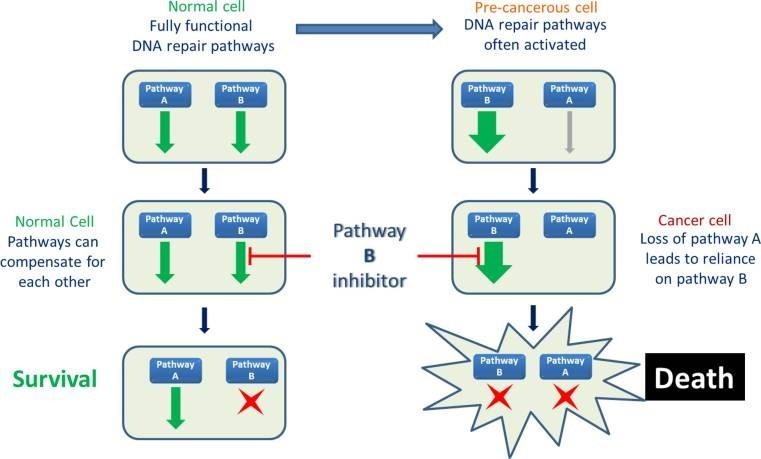 After this deal, Vertex will be left with no clinical stage oncology candidates. The company, whose main focus is cystic fibrosis, seems to be steering towards rare and orphan diseases instead, as it discussed at the JP Morgan conference earlier this week.
Merck is familiar with DNA repair therapies as one of Artios Pharma's investors. In this area, it will compete with AstraZeneca's Lynparza (olaparib), which is already in the market.
In addition, the new programs will diversify its oncology portfolio. Merck and Pfizer received FDA approval for avelumab in November, with 8 Phase III and 4 Phase I ongoing trials for additional cancer indications. The drug is a checkpoint inhibitor that targets PD-L1 to boost the immune response against tumoral cells.
Checkpoint inhibitors are becoming popular in big pharma. Roche's Tecentriq (atezolizumab) and BMS' Opdivo (nivolumab) also hit the market recently and Merck might have a hard time competing for revenues in the same space. The incorporation of new strategies to treat cancer could help Merck outmaneuver the competition in this crowded space.
---
Images from Fabrizio Misson/Shutterstock, Niall M. B. Martin et al., Cell Biochem Biophys. 2013; 67(1): 25–43.