Mission Therapeutics has received a grant to support the development of a novel approach to treating Parkinson's that is attracting top partners worldwide. 
Right on time for World Parkinson's Day today, Mission Therapeutics has announced it has been awarded a research grant from the Michael J. Fox Foundation in the US. Named after its founder, the star of Back to the Future, the Foundation represents the largest nonprofit fund dedicated to finding a cure for Parkinson's worldwide.
No figure has been disclosed, but the funds will be directed at testing USP30 inhibitors in cell lines derived from Parkinson's patients developed by Professor Richard Wade-Martins at the University of Oxford.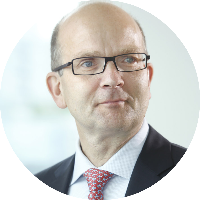 "[The goal is] to determine which Parkinson's subgroup the drug is working on," CEO of Mission Therapeutics, Anker Lundemose, told us. "USP30 affects the Parkin pathway, which is mutated in certain Parkinson's patients. [We aim] to identify if this only works in subsets or in all Parkinson's patients."
USP30 is a protein involved in the regulation of mitophagy. "All mitochondria in the cell have a life span of approximately 40 days, then it's degraded in the lysosomes. If you inhibit USP30 you'll increase the turnover," explains Lundemose. "Basically put them in the garbage can faster and more efficiently to remove dysfunctional mitochondria that may be contributing to the development of Parkinson's."
The target has been extensively reported in research publications as a contributor to Parkinson's and other neurodegenerative diseases, but no one has targeted it before for a therapy. "We are the only company with advanced molecules in this area," remarks Lundemose. Consequently, he reckons the main challenge right now is understanding the precise role of USP30 in neurodegenerative disease.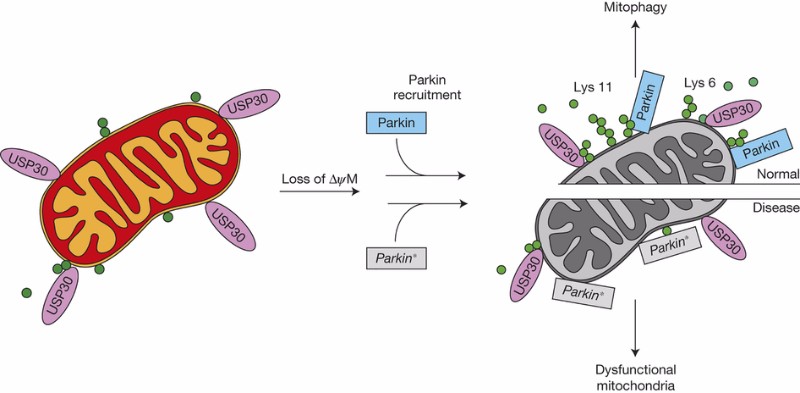 Once Mission Therapeutics narrows down the effects of its drug, it will be ready to advance into clinical trials. "We don't know yet whether Parkinson's is going to be the first indication, it might be another neurodegenerative disorder. But the molecule itself is planned to go into Phase I early next year."
Despite being in such an early stage of development, Mission Therapeutics has managed to attract big names in biotech investment such as Woodford and Touchstone Innovations (formerly Imperial Innovations), which led a massive €75M Series C round last year along with Sofinnova, Roche, Pfizer and GSK (SR One).
I asked Lundemose how his company had managed to attract the big fish: "We're one of very few that have generated chemistry against these enzymes. It's very hard to generate selective, specific chemistry against individual enzymes involved in a number of different diseases," he answered. Besides neurodegeneration, the company is evaluating a second candidate against USP7 with applications in oncology, another market with a huge potential.
---
Images from nobeastsofierce /Shutterstock; Mission Therapeutics; Cunningham CN et al., Nature Cell Biology 17, 160–169