Update (17/02/2017): Mologen has announced more positive data for lefitolimod in HIV, as the Danish Aarhus University Hospital showed for the first time that the drug can induce a local antiviral immune response in patients undergoing ART. Definitive results are expected later this year.
---
Originally published on 11/01/2017
Mologen's partner in the development of an HIV therapy has received a €2.6M grant to evaluate a promising new combination therapy in the clinic.
Berlin-based Mologen is working with the Aarhus University Hospital in Denmark to develop lefitolimod, an immunomodulatory HIV treatment. The candidate will now be tested in combination with neutralizing antibodies developed by Rockefeller University in New York thanks to a €2.6M ($2.75M) grant from Gilead, which is also working on its own HIV therapy.
Mologen's lefitolimod is a DNA molecule designed to bind to the toll-like receptor 9 (TLR9), which activates a broad response from the innate immune system. Unlike most of its competitors, the company's HIV therapy uses double-stranded DNA, eliminating the need to protect vulnerable single-stranded molecules from rapid degradation.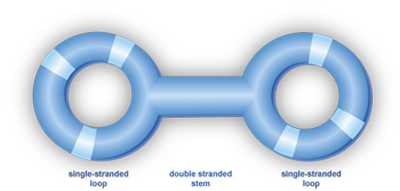 The candidate has already returned preliminary results demonstrating its safety and efficacy as an HIV treatment in an ongoing Phase I study. The new trial will use lefitolimod's immunomodulatory activity to help neutralizing antibodies to detect and kill the virus and infected cells. This kind of strategy, which other companies developing an HIV cure like Abivax or InnaVirvax also follow, targets the reservoir of viruses hiding inside immune cells, which the standard antiretroviral therapies cannot attack.
Mologen is also testing lefitolimod's ability to boost the immune system as a cancer therapy. In fact, the treatment is one of the few immuno-oncology programs besides checkpoint inhibitors that have reached Phase III.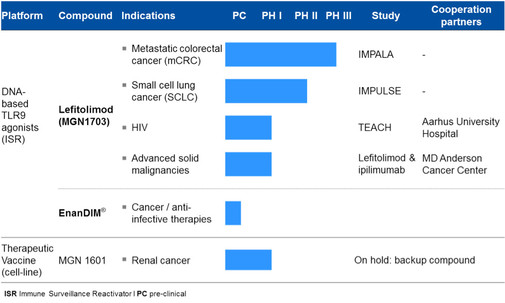 Unlike most biotechs, the company is carrying out late-phase trials without a funding partner. Its market cap of €70M is low for a company in Phase III, and because of the low confidence, it might have trouble raising more. However, it seems to have managed to raise enough funds and obtain promising results so far.
A move uncommon in European biotechs, the company went public from the first day of its foundation, back in 1998's IPO bubble. Now, if its lead candidate proves effective as a combination therapy, the biotech might finally attract a lucrative partnership.
---
Images from Africa Studio/Shutterstock, Mologen