The Movers & Shakers Report 2015 lists 50 of the Top female Bio-Entrepreneurs… here's a select few I found particularly impressive in the Biotech Industry!
Written by Miranda Weston-Smith, the BioBeat15 report is sponsored by Horton Ruston Poole, Johnson & Johnson Innovation, MedImmune and Pfizer to celebrate what women working in bio-business have brought to the industry.
The BioBeat15 "Translating Genomics into Biobusiness" Event is being held today at the Wellcome Genome Campus in Cambridge (UK). Its aim? To bring together female leaders in the bio-industry to explore the challenges and successes in starting and growing a biotech business.
Whilst the report is 'not a definitive list', the women chosen for the Movers & Shakers Top 50 this year are particularly note-worthy in their achievements, and the selection was reviewed by BioBeat's partners, including theUK Innovation Forum and the University of Cambridge's Judge Business School. You can read the full report here.
Here are the 10 women in Biotech who really caught my attention…

---
Fiona Marshall – Heptares Therapeutics
As Founder, Fiona is also the CSO of the Japanese Biopharma Sosei, which acquired Heptares this year in a €373M deal for their pipeline of neurological drugs for Alzheimer's, ADHD, Migraine and Schizophrenia. Fiona won the 2012 WISE Women of Outstanding Achievement Award and serves on the Board for Alzheimer's UK as well as the Vice Chair of the Wellcome Trust Seeding Drug Discovery committee.
Millie-Clive Smith – Eva Diagnostics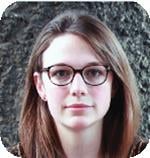 Millie co-founded Eva with a background in Physics/Engineering. Eva's AnemiPoint finger-prick diagnostic test for anemia also has in-built connectivity to transmit anonymized data to health management programs. Having won the €142k (£100k) first prize in the OneStart 2014 competition and further funding from Innovate UK Smart award, Biomedical Catalyst and the Royal Academy of Engineering, Prototype trials will begin in Sub-Saharan Africa soon.
Kim Midwood – Nascient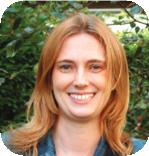 Kim co-founded Nascient, as well as CRG and Orthobond (as a post-doc at Princeton) and has won multiple awards. Nascient focuses on inflammation in Rheumatoid arthritis, by use of epigenetic, proteomic and molecular tools to find novel diagnostic/therapeutic applications, through Kim's links as a professor at Oxford and the Kennedy Institute of Rheumatology (which she originally helped establish partly at Imperial College in 2004).
Alexandra Grigore – SimPrints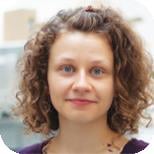 Alexandra Co-founded SimPrints – a Biometric Health-tech platform for finger-print access to medical records in the developing world, backed by ARM, the Gates Foundation and UK AID. Alexandra also has a PhD in Nanoscience with previous work form the Dutch Foundation for Fundamental Research on Matter and the Max Planck Institute for Biochemistry in Munich.
Anne Hyland – Kymab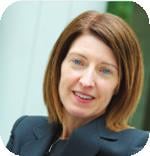 At Kymab (which we listed as a Biotech to definitely watch), Anne oversaw the closure of a €84M series B fundraiser in May for the Kymouse Platform. Having previously served as CFO at BBI Diagnostics and Vectura, she also has links to Celltech, KMPG and is the Chair of the Audit Committee of Elementis.
Dame Carol Robinson – University of Oxford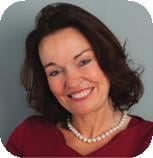 Carol is the 2015 L'Oréal-UNESCO for Women in Science European Laureate. After leaving school, she studied part-time over 7 years to get a degree from the Royal Society of Chemistry and a PhD from the University of Cambridge. Now as a Chemistry professor at the University of Oxford, she is renowned for pioneering the use of mass spectrometry for her controversial research into the 3D structure of proteins.

Helen Lee – Diagnostics for the Real World (DRW)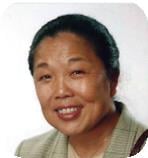 DRW is Helen's 4th start-up. Developed as the Director of Research at the University of Cambridge Hematology Department, the DRW SAMBA platform is a nucleic acid-based 'test and treat' diagnostic for HIV which has won design awards since its launch in Uganda last Autumn. Helen has multiple positions of tenure across the world, from Cornell to Geneva, she has received many awards for her inventions.
Jemma Gatliff – Keregen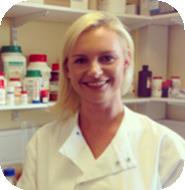 Jemma co-founded Keregen whilst at the University College London school of Pharmacy as a PhD student. This start-up develops first-in-class medicines for the prevention and treatment of neurodegenerative diseases and is particularly focused on Parkinson's. In June, Keregen won the 2015 Europe OneStart prize of €142.5K to begin product commercialization and development.
Liberty Bishop – BeamLine Diagnostics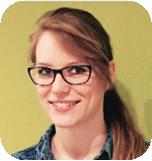 Liberty co-founded BeamLine for a point-of-care pre-cancer detection piece of tech to avoid biopsy screening. A final-year PhD student at UCL, Liberty has a fellowship from the Software Sustainability Institute, awarded for promoting clinician-statistician collaboration. Having developed the infra-red based detection algorithm in the tech, BeamLine closed its first €71.3K seed investment this Summer.
Denise Scots-Night – Mereo
Co-founding Mereo in July this year, Denise's start-up has already raised €110M for its acquisition of a portfolio of monoclonal antibodies from Novartis. These include 3 development program candidates for Brittle Bone Disease, a kinase inhibitor against COPD and a aromatase testosterone targeting inhibitor for Obesity in Men. After a Fulbright scholarship at UC Berkeley, Denise has also served on the boards at Nabriva, OncoMed and Albireo.
---

Feature Image of the Top 50 Women in Bio-Business taken from the Movers & Shakers 2015 Report (BioBeat15) by Miranda Weston-Smith.