Two clinical studies have demonstrated the capacity of Novartis' monoclonal antibody to treat both plaque and scalp psoriasis and improve patient quality of life. 
Not only is Novartis leading the CAR-T cell therapy field with the approval of Kymriah last year, the big pharma is also developing drugs for diseases affecting the immune system. The company presented data at the American Academy of Dermatology's (ADA) 2018 meeting for Cosentyx, a monoclonal antibody that boosted the quality of life of plaque psoriasis patients after 5 years of treatment and significantly improved skin clearance in patients with scalp psoriasis. These results raise the question: is Cosentyx in line to take the place of Abbvie's blockbuster drug, Humira, as the top psoriasis drug?
Psoriasis is an autoimmune disease that affects over 100 million people worldwide and can cause complications like diabetes, depression and psoriatic arthritis. Novartis' Cosentyx has already been approved for plaque psoriasis, the most common form of the disease, which causes painful red plaques all over the body. Now, it will begin to look at scalp psoriasis, which affects around 60 million people and impacts quality of life due to its visibility.
Cosentyx is a fully humanized monoclonal antibody that specifically inhibits IL-17a, a cytokine that is strongly implicated in psoriasis. At the ADA's recent annual meeting, Novartis revealed that 66% of patients that used the drug for 5 years reported that the skin disease had not affected their quality of life. In a Phase III study investigating its use for scalp psoriasis, Novartis reported that the majority of patients using Cosentyx achieved clear skin after 12 and 24 weeks, which was associated with an improved quality of life.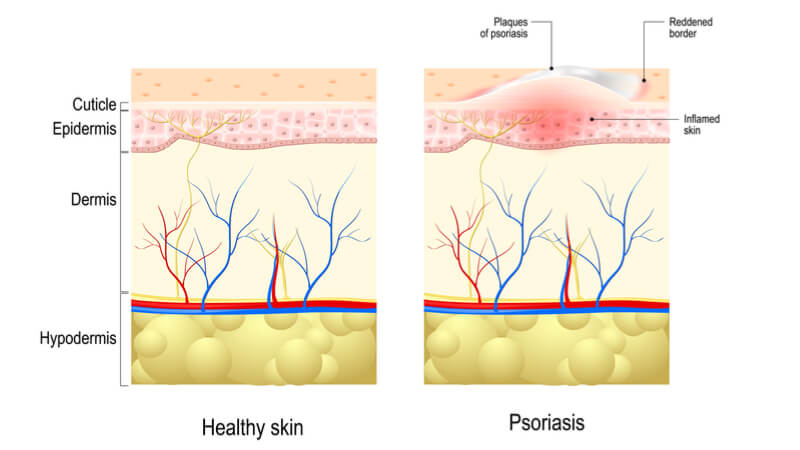 Eric Hughes, Novartis' Head of Global Development Franchise, was confident in the drug's capacity to succeed when he spoke to us: "This update builds on recently presented long-term data in other prevalent and difficult-to-treat forms of the disease, confirming the additional value Cosentyx offers as a treatment for psoriasis… Previously announced data also show Cosentyx' superiority versus Stelara in the treatment of psoriasis." This opinion was backed by recent research in the US, which sees the drug as a cheaper and better alternative to Humira.
Cosentyx is up against Leo Pharma's IL-17 antibody, which was approved by the European Commission last year. Meanwhile, Merck has developed a nanobody targeting IL-17 that was outsourced to Avillion for its Phase III development. Alternatively, MorphoSys' and Janssen' monoclonal antibody, guselkumab, targets IL-23, which recently received the European Commission's approval.
Novartis is testing Cosentyx in two trials against Abbvie's blockbuster, Humira, for the treatment of psoriatic arthritis (PsA) and ankylosing spondylitis (AS). "The recently initiated head-to-head trials versus Humira in PsA and adalimumab in AS will address important clinical questions," Hughes told us. This provides the perfect opportunity for Cosentyx to outperform the competition and make itself the 'go-to' drug for a range of autoimmune diseases.
---
Images – Leusik_photo / shutterstock.com; Designua / shutterstock.com