Omeicos Therapeutics has appointed Dr. Ulrich Dauer as Chief Executive Officer. The company, that recently raised €6.2M, enrolled expert Dr. Dauer to advance on its atrial fibrillation treatment.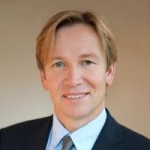 Dr. Dauer will join Omeicos to bring additional leadership expertise as the company builds the infrastructure and capabilities needed to develop its lead therapeutic candidate for atrial fibrillation (AF). Dr. Dauer has twenty years of professional experience in the biotechnology and pharmaceutical industries.
Prior to joining Omeicos, in his role as Chief Strategy Officer at Activaereo, he was responsible for the firm's strategy, growth and financing, and he also led the successful negotiations and sale of the company to Vectura Group plc for €130M in 2014. Prior to Activaereo, Dr. Dauer held the position of Chief Executive Officer at 4SC, a German biotech developing small-molecule drugs for the treatment of cancer and autoimmune diseases. During his stay at 4SC, Dr. Dauer oversaw multiple licensing and development transactions in addition to raising €150M in private and public capital, including the company's IPO within the Prime Standard segment of Deutsche Börse.
"I am joining a talented team and a very exciting company. I look forward to working with them and the Supervisory Board to realize Omeicos' potential to discover, develop, and deliver new and improved therapeutic options for cardiac patients." commented Dr. Dauer.
With the company's recent Series A financing in place and Dauer's addition to the management, Omeicos has achieved important steps toward its goal of developing truly novel drugs to prevent and treat severe cardiovascular diseases. Dr. Dauer added that he and Dr. Robert Fischer, Chief Scientific Officer and co-founder of Omeicos Therapeutics, together will represent the executive management board of Omeicos moving forward.