Novo Nordisk has positive Phase III trial results for its oral version of semaglutide, a GLP-1 based treatment for type II diabetes. This could be the first oral GLP-1 treatment on the market, making it easier for patients to take the drug.
After obtaining approval for an injected version, Novo Nordisk is now getting ready to launch what could be the first oral version of a GLP-1 drug to treat type 2 diabetes. Glucagon-like peptide (GLP)-1 receptor agonists are a key innovation in first-line treatments for type II diabetes. They act by increasing the body's levels of insulin, a hormone that lowers blood sugar levels, while decreasing levels of glucagon, produced by the body a hormone that increases blood sugar levels.
Novo Nordisk's oral semaglutide is a GLP-1 analogue taken once daily as a tablet, which would be more convenient for patients than treatments administered by injections. The Phase III results show that 80% of patients receiving the highest dose had low long-term blood sugar levels, compared to 34% of patients treated with placebo. If launched, it may be the first oral GLP-1 treatment for type 2 diabetes to enter the market.
Out of the contenders in the GLP-1 treatment market, Novo Nordisk's injected version of semaglutide along with Eli Lilly's Trulicity stand out because they only need to be administered by injection once a week. Importantly, the injected version of semaglutide sets itself apart from Trulicity through greater reductions in blood sugar and double the amount of weight loss. Novo's oral version of semaglutide could make the treatment even more accessible to patients.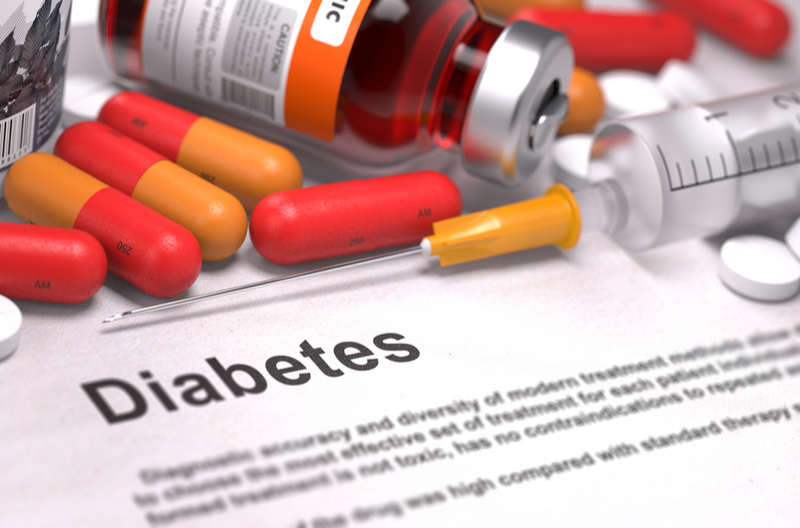 Eli Lilly remains confident in their market position, though, stating Novo will be competing with other, non-oral diabetes treatments, such as Jardiance and Merck's Steglatro. But these drugs have a different mechanism of action, targeting a molecule known as SGLT2 to prevent the kidneys from reabsorbing sugar into the blood. Semaglutide's GLP-1 mechanism of action may be more effective, since its double action of increasing insulin and decreasing glucagon could result in a more widespread lowering of blood sugar levels.
Novo faces competition from other contenders as well. Last year, Zealand Pharma and Sanofi launched Suliqua in the US as a treatment for type 2 diabetes. Suliqua uses a combination long-acting insulin and the GLP-1 receptor agonist lixisenatide. However, the market landscape for diabetes treatment is constantly changing. Intarcia, a US biotech, had to terminate two Phase III trials in January after the FDA rejected its drug-delivery device for type 2 diabetes.
Images by ESB Professional, Eviart/Shutterstock