Sanofi has signed a licensing deal with French biotech Biomunex, whose antibody technology has the potential to develop new immunotherapy treatments for cancer and infectious diseases.
Sanofi will give Biomunex an upfront payment, along with further installments upon achieving key development milestones. The amounts have not been disclosed.
Biomunex is able to make a wide variety of antibodies that can bind two different targets at the same time, called bispecific antibodies.
Sanofi has not revealed its intended applications for the technology. In general, bispecific antibodies are of interest for companies because they could have better efficacy in cancer than conventional antibodies with only one target. For example, one approved bispecific, Amgen's Blincyto, binds both tumor cells and T cells, activating the immune cell to destroy the tumor only when in close proximity.
According to Biomunex's CEO and founder, Pierre-Emmanuel Gerard, the company's technology, called BiXAb, can develop antibodies more quickly than that of many competitors. "The production and characterization of BiXAb molecules requires only three months instead of an industrial average of more than one year," he told me.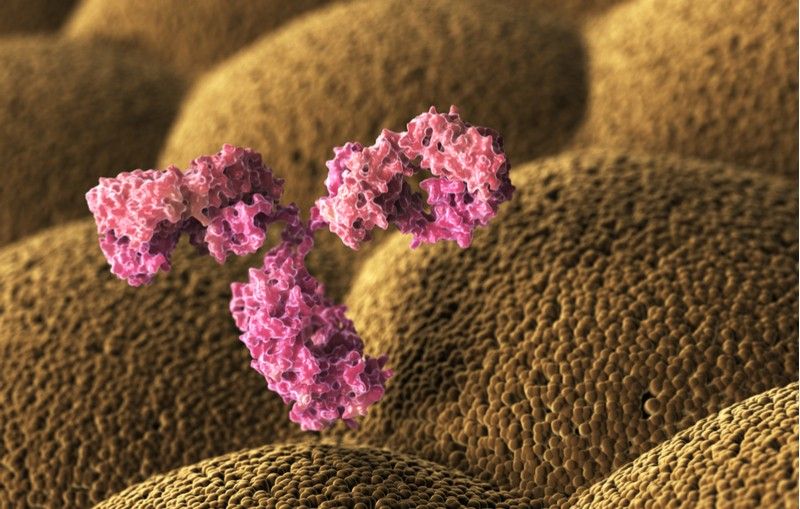 Biomunex's lead antibody is due to enter the clinic next year for the treatment of solid tumors. The company's second lead candidate is aimed at blood cancers such as multiple myeloma, and is expected to follow a few months after. Further into the future, Biomunex hopes to expand BiXAb to develop antibodies with more than two targets.
"Biomunex has also initiated the discovery and development of additional cutting-edge bi- and multi-specific antibodies in collaboration with renowned academic institutions, such as the Institut Curie in Paris," Gerard explained.
This latest deal follows a trend of big pharma companies paying for multi-specific antibody technology from smaller partners. Last year, Takeda and the US company Denali Therapeutics began using bispecific antibody technology from UK-based company F-star, in hopes of developing treatments for neurodegenerative diseases. Janssen also signed a licensing agreement with the Canadian company Zymeworks to develop new bispecific antibodies in 2017.
---
Images from Shutterstock