Update (24/10/2017): Shingrix has been approved by the FDA and will cost $280 (€238) for the required two shots, which should be covered by most insurance plans.
---
Originally published on 13/9/2017
An FDA panel voted 11-0 to support the approval of GSK's new shingles vaccine based on "impressive" efficacy and safety results in a Phase III trial.
GSK's shingles vaccine candidate, Shingrix, has been given huge backing by an FDA advisory panel. Results of Phase III studies showed it outperform the leading vaccine in the field, Zostavax by Merck. GSK is expected to announce the US price for the vaccine soon, and it hopes approval in Europe, Japan, Australia, and Canada will follow.
In Phase III studies, Shingrix demonstrated greater protection than Zostavox, and this protection remains at 90% 4 years after injection. This contrasts with the protection offered by Zostavox, which varies hugely between 18 and 70% and declines sharply over time.
Overall, side effects for Shingrix and a placebo were similar; however, it should be noted that the panel did have some concerns about a slight increase in gout and strokes for patients receiving the vaccine. GSK is certain that this is unrelated to the vaccine but did agree to carry out post-approval safety monitoring.
Shingles is caused by the reactivation of the varicella-zoster virus, which remains latent in individuals who have had chickenpox. A decline in the immune system with age means that people over 50 are particularly at risk. GSK's vaccine contains a weakened form of the virus that re-stimulates the immune system, and an extra component that was developed by Agenus Inc boosts efficacy.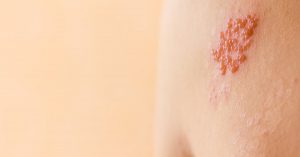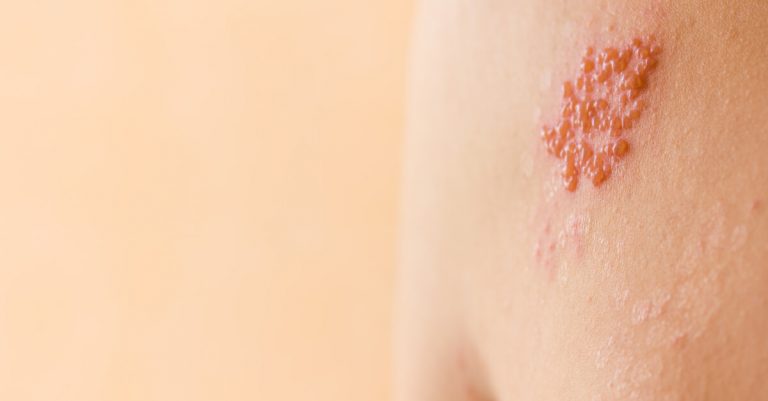 The characteristic rash caused by shingles.
Shingrix's competitor Zostavox is predicted to make $730M (€616M) this year, but this is expected to fall with competition emerging. Shingrix has outperformed Zostavox in clinical studies, and it would be expected to dominate the space upon its approval. Shingrix is considered one of the best products in the GSK's pipeline and could fetch up to $1B (€842M) in sales by 2023.
GSK's performance had slumped in recent years, which led analysts to recommend against buying company stock. But a new CEO, Emma Walmsley, among other changes, has seen a shift in the company's fortunes. No doubt this news will only help GSK to continue moving in the right direction.
Although the FDA does not have to follow the advice of the panel, everything points to Shingrix being approved. With GSK willing to carry out post-approval safety monitoring to dispel any lingering safety concerns, all bases look to be covered. The release of Shingrix would be good news for individuals at risk of shingles, and of course for GSK.
---
Images – hvostik / shutterstock.com; SneSivan / shutterstock.com