Scientists at the University of Bristol, UK, have made a cell therapy that produces a glue-like hydrogel, which could make stem cells last for longer in the body and help wound healing in conditions such as type 2 diabetes.
Cell therapies have a lot of potential for healing wounds and regenerating tissue, but they also face technical limitations. One limitation is that it's hard to make cells last long enough in the body to have a therapeutic effect.
"Transplanted cells are subjected to aggressive environments after transplantation and either die or are washed away," Adam Perriman, a researcher at the University of Bristol, told me. "Keeping the cells where they need to be is a problem for most cell therapies."
A research group led by Perriman has engineered the membranes of human stem cells to help them remain in the body for longer. In a study published in Nature Communications, the researchers bound the cell membrane with enzymes that are involved in wound healing. When exposed to a protein found in the blood, the enzyme breaks it down and uses it to grow a glue-like hydrogel. This hydrogel forms a shield that protects the grafted cells from the hostile environment in the body.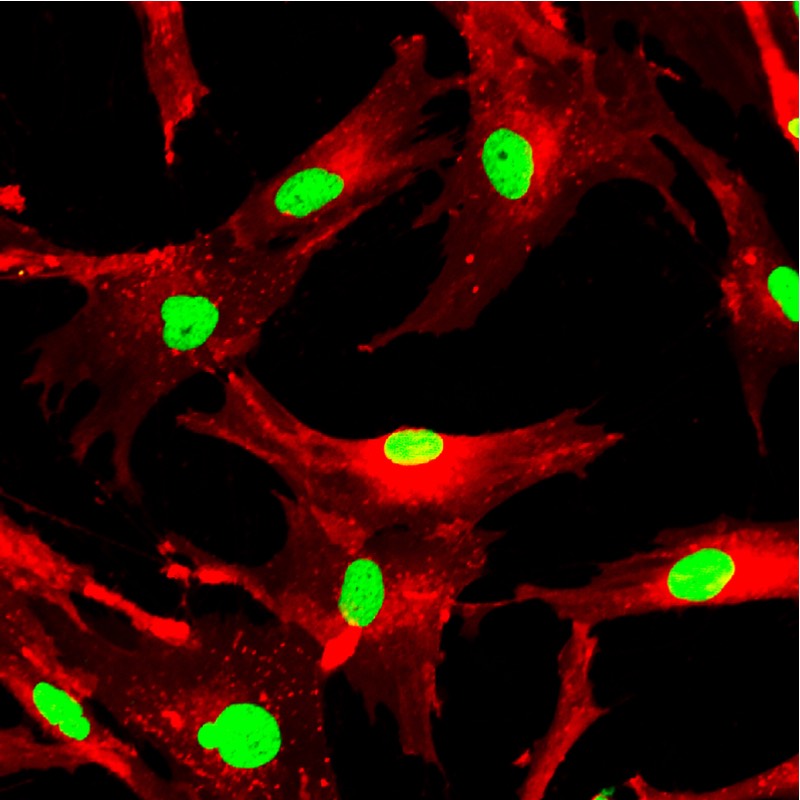 This technology might be useful in conditions where wound healing is impaired, such as type 2 diabetes. But this approach could also be used in any condition where cell therapies are an option. "It's a non-genetic modification approach that could be readily adapted for any cell," Perriman confirmed.
Before the researchers can take the technology to the clinic, they are studying in more detail how the membrane-bound enzyme behaves, aiming to better control the growth of the protective glue. Looking forward, Perriman founded a spinout company called CytoSeek in 2017 to take this technology to market.
Cell therapies developed in the early days took a long time to reach the market. For example, Holoclar, one stem cell therapy that was approved to treat corneal injury, took 20 years of research to clear the regulatory hurdles. Nowadays the regulatory process for approving these therapies is adjusting, helping to accelerate treatments toward the market.
"Cell therapies are moving very quickly," Perriman noted. "CAR T-cell therapy for cancer was recently approved for the NHS in the UK. Japan has massive programs developing autologous therapies. With the average age increasing in first world countries, cell-based regenerative medicine and tissue engineering will be extremely important." 
---
Images from Shutterstock