Biological drugs have revolutionised disease treatment and their developers have made a killing along the way. We take a look at the top selling biologicals of 2015 – and if they are on their way in or out.

Since the beginning of modern biotechnology, with Genentech's recombinant DNA breakthrough, biologicals have created alternative and more specific treatments for a range of conditions, from cancer to chronic diseases.
Here, we take a look at the biggest blockbuster biologicals, who produces them, what diseases they treat, and the effects of market trends like the rising tide of biosimilars, a 'generic' copy sold by other companies once the therapy goes off-patent.
---
Humira (adalimumab)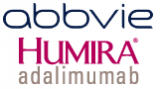 Revenues: $14.01Bn             
Producer: AbbVie
#Biologicals: 1                      
#Drugs: 1
AbbVie's Humira made a jaw-dropping $14Bn in sales in 2015, making it the best-selling drug, period. Not even Gilead's miracle cure for Hepatitis C (a small molecule combination), with its controversial high price, managed to beat it.
Humira is the tradename of adalimumab, an antibody that binds to TNFα and thus reduces inflammation. It's prescribed for rheumatoid arthritis, psoriasis, Crohn's and other autoimmune diseases. The market and its price (around $3,100 per month) make for a gold-medalist blockbuster.
But its success also makes it a target for biosimilars competition, leaving AbbVie scrambling to find a successor after terminating a deal with Galapagos and given the uncertainty of the collaboration with Ablynx.
---
Rituxan (rituximab)
Revenues: $7.33Bn
Producer: Roche
#Biologicals: 2
#Drugs: 3
With a bit over half of the sales of Humira (and Gilead's Harvoni), Roche's Rituxan gets the silver medal. The monoclonal antibody targets the CD20 protein – found on the surface of B-cells. It's prescribed for leukemias and lymphomas (big contributors to cancer's death toll). It also has potential in autoimmune diseases like lupus.
Initially developed at IDEC Pharmaceuticals (now Biogen), Rituxan's patent expired in 2015 and now faces biosimilar competition. For example, Novartis' generic subsidiary (Sandoz) already has its biosimilar approved in the US and has recently filed for approval in Europe.
---
Lantus (insulin glargine)
Revenues: $7.09Bn
Producer: Sanofi
#Biologicals: 3
#Drugs: 4
Sanofi's Lantus trails closely behind. The drug is a 'version' of the protein insulin (insulin glargine), with some modifications to improve drug delivery. It's prescribed for diabetes, which is reaching epidemic proportions (here's a review on the field).
Sanofi has been working on improved versions of the drug, such as the US-approved inhaled insulin and combination therapies. Like Humira and Rituxan, Lantus is also being chased down by biosimilars. Its patent expired in 2015 and the Lantus biosimilar by Eli Lilly and Boehringer Ingelheim was approved in 2014.
---
Avastin (bevacizumab)
Revenues: $6.95Bn
Producer: Roche
#Biologicals: 4
#Drugs: 5
Roche shows up again in the 4th place, with €6.9Bn in sales from Avastin. This antibody, bevacizumab, inhibits vascular endothelial growth factor A (VEGF-A) and blocks angiogenesis, one of the hallmarks of cancer.
Amgen and Allergan have been hard at work at developing a biosimilar for this cancer therapy, but Roche still holds the patent until 2019 in the US as far-off as 2022 in Europe. Until then, this cash-cow is safe.
---
Herceptin (trastuzumab)
Revenues: $6.80Bn
Producer: Roche
#Biologicals: 5
#Drugs: 6
And 5th place goes to… Roche again. Herceptin made €6.8Bn with HER-2 positive breast cancer as its single main indication. The trastuzumab antibody blocks the HER2/neu receptor, that receives growth factors to stimulate cell proliferation. It is often over-expressed in breast cancer, allowing cancer cells to reproduce uncontrollably.
Its patent went off in 2014 in Europe (where Biocon and Mylan got a biosimilar approved), but Roche still has the US until 2019. Together with Avastin and Rituxan, these 3 drugs made Roche the leader in cancer treatments.
---
Remicade (infliximab)
Revenues: $6.56Bn
Producer: Janssen
#Biologicals: 6
#Drugs: 7
After Roche's cancer wonder-trio, it's back to autoimmune diseases with Janssen's Remicade. As a treatment for Crohn's disease, psoriasis and arthritis (among others), it had sales of €6.6Bn. Like Humira, this antibody binds to TNFα.
Remicade has the dubious honor of being ground zero for biosimilars in Europe, as Celltrion's got approval for its Remsina in early 2015. With the FDA also approving a biosimilar by Pfizer this year, it's likely Remicade will go down the list. Meanwhile, Janssen is already working on a substitute with GSK.
---
Prevnar (pneumococcal conjugate vaccine)
Revenues: $6.24Bn
Producer: Pfizer
#Biologicals: 7
#Drugs: 8
Vaccines make it into the blockbuster club with Pfizer's Prevnar, which amassed €6.2Bn. Prevnar is a mix of proteins present in diphtheria bacteria (which elicit a strong immune response) with sugars present in the capsules of 7 different types of pneumococcus. It's used to prevent pneumococcal infections, such as meningitis or pneumonia.
Prevnar has competition from GSK's Synflorix, a vaccine against 10 serotypes of pneumococcus which was approved in 2009 (in the US and EU). Pfizer answered with Prevnar 13, for 13 serotypes.
---
Enbrel (etanercept)
Revenues: $5.36Bn
Producer: Amgen
#Biologicals: 8
#Drugs: 12
Amgen's Enbrel gets 8th place and it's yet another TNFα inhibitor, thus also being prescribed for rheumatoid arthritis, psoriatic arthritis, plaque psoriasis and ankylosing spondylitis.
Amgen has the rights to the drug in a powder form (which racked up €5.3Bn), but Enbrel is also sold by Pfizer as a liquid – with sales of €3.3Bn. The drug's patent expired in 2012 and in Europe Samsung Bioepis got approval for a biosimilar in 2015. However, in the US Amgen lucked out with a 16-year patent extension.
---
Neulasta (pegfilgrastin)
Revenues: €4.72Bn
Producer: Amgen
#Biologicals: 9 
#Drugs: 16
Amgen's Neulasta gets 9th place with sales of 4.7Bn. Like Lantus, it's an analog of a human protein – granulocyte colony-stimulating factor (GCSF). It's used to stimulate the level of white blood cells, particularly to fight infection in chemotherapy patients.
The line-up of biosimilars took a hit recently, as the FDA refused Novartis' candidate. Cinfa Biotech (Spain) is also after Neulasta with its own biosimilar.
---
NovoRapid (insulin aspart)
Revenues: $3.98Bn
Producer: Novo Nordisk
#Biologicals: 10
#Drugs: 25
The diabetes expert NovoNordisk ends the top 10 blockbusters with its NovoRapid. This insulin analog is one of the modern fast-acting insulins. These allow people with diabetes to eat just after taking the drug. It has been on the US and European markets since 2000.
---
Biologicals definitely dominate the blockbuster list, but their revenues are threatened by biosimilars. With the market still adapting to these generics, all we can do is wait to see how much they'll impact sales. So far, Remicade's sales have gone down (from $9.2Bn in 2014 to $6.6Bn now), but it's still one of the top-selling drugs.
Regarding the type of biologicals, I was rather surprised to see a vaccine (Pfizer's Prevnar) become so lucrative – while vaccines have a big market, they generally come cheap and are developed with this as a goal. Otherwise, cancer and autoimmune diseases are clearly the most profitable indications, with diabetes getting a humbler 3rd place.
---
Feature Image Credit: Mix of graphics by Labiotech.eu. Servier Medical Art (CC 3.0 Servier). Money (CC 2.0 Pictures of Money).
---