ViiV Healthcare has just started a clinical trial to test if its two-drug regimen for HIV can work as well as current three-drug HIV treatment. 
Most antiretroviral treatments used to keep HIV at bay employ a combination of three different drugs, exposing patients to the long-term toxicity of three different compounds at once. London-based ViiV Healthcare is launching a Phase III clinical trial to test whether it can reduce that number to just two drugs while keeping the same efficacy.
The clinical trial, called TANGO, will enroll 550 HIV positive adults that are currently responding well to an antiretroviral regimen in which one of the three compounds is tenofovir alafenamide fumarate (TAF). The patients will switch to a two-drug combination of dolutegravir and lamivudine.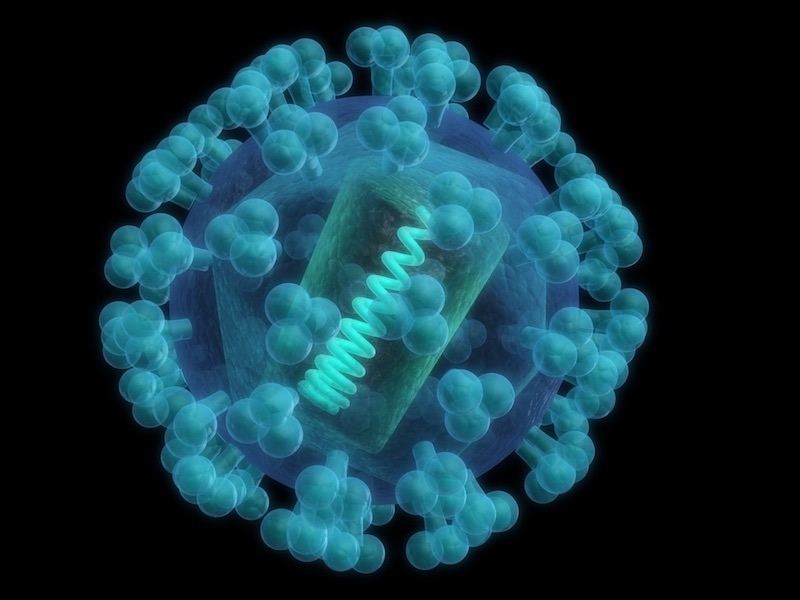 This is not the first two-drug HIV treatment being developed by ViiV Healthcare, which is owned in majority by GlaxoSmith Kline (GSK). Last November, the company received approval in the US for Juluca, a two-drug HIV treatment composed of the drugs rilpivirine and dolutegravir — the latter also present in the new treatment the company will be testing.
The news comes just after GSK's rival in the HIV space, Gilead, received FDA approval for a new three-drug HIV treatment called Biktarvy. ViiV Healthcare has already filed a lawsuit against Gilead, claiming that its newly approved drug infringes ViiV's patents on the drug dolutegravir.
Gilead has rejected the claims, so it is now up to the court. If the decision favors ViiV, it could translate into a royalty of the sales of Biktarvy, which analysts estimate can make up to $5Bn per year by 2024.
---
Images via riggsby, Sebastian Kaulitzki /Shutterstock