The Swiss Givaudan, one of the largest cosmetics, flavors and fragrances companies in the world, has acquired the cosmetics business of AMSilk, a biotech company that uses genetic engineering to produce spider silk proteins in bacteria.
Silk is a valuable material in the cosmetics industry, used to offer protection against pollution and keep cosmetic ingredients on the hair and skin for longer.
"Most silk used in cosmetics comes from silkworm cocoons. During the production process natural animal silk is broken down (hydrolyzed) into small pieces, thereby losing almost all of its properties," said Jens Klein, CEO of AMSilk, which is based near Munich.
In contrast, AMSilk engineers the DNA of bacteria to make them produce spider silk protein. "AMSilk makes its silk proteins through bacterial fermentation, a process that has no animal inputs and that yields fully functional, unhydrolyzed silk proteins that are vegan, sustainable and extremely high quality," Klein told me.
"Prior to this acquisition, our silk was already being used in over 50 cosmetic products worldwide, including nail polish, skin creams and anti-aging serum," said Klein. Among those products are a gel that forms a breathable, protective barrier on the skin, as well as small silk spheres that provide a silky touch and absorb fat.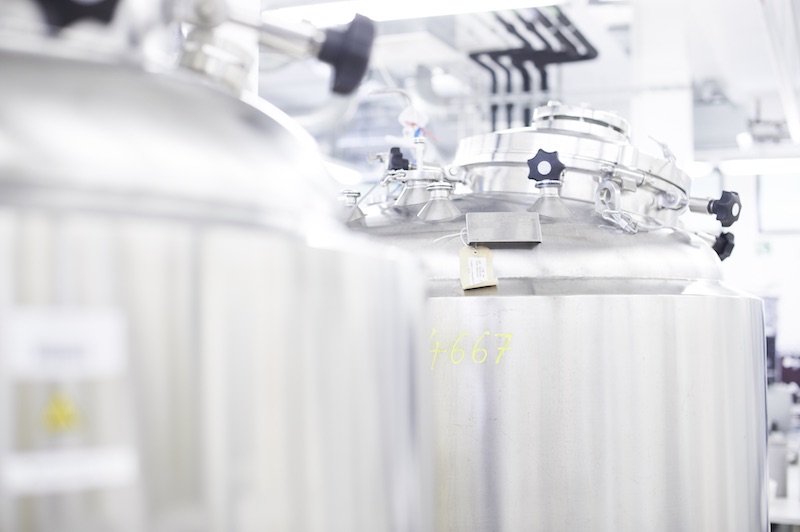 The financial terms of the transaction have not been disclosed. But with the acquisition of AMSilk's cosmetics business, cosmetics giant Givaudan plans to further expand the use of this spider silk technology in cosmetic products. "The products are biosourced and the processes are fully sustainable," stated Laurent Bordeau, Head of Givaudan's Active Beauty Business. "It is fully in line with our ambition to fulfill the growing consumer demand for 'clean beauty' products."
For its part, AMSilk will now focus on applying its spider silk technology to the development of high-performance materials. The company is working with Adidas on a biodegradable sneaker and with Airbus on a strong, lightweight material for planes. Earlier this year, the company launched its first commercial silk material, in the form of a premium watch strap.
This acquisition signals how biological processes are starting to infiltrate big industries. Biotechnology often offers a more sustainable alternative than petrochemical processes to source all sorts of products, such as plastics and chemicals, and even flavors and scents.
In the case of the cosmetic industry, Givaudan's move is one of the first steps towards bringing biotechnological processes into the mainstream. AMSilk's US counterpart Bolt Threads, which also creates spider silk fibers through fermentation, also saw the potential in this space and launched a spin-off that focuses on cosmetic applications earlier this year.
"As consumer demand for vegan, sustainable and ethically sourced cosmetic products increases, I expect the industry to turn to bio-based products more and more," said Klein.