Turning failure into success is a difficult but much needed skill in a high-risk industry such as biotech. At our latest Labiotech Refresh event, Christine Placet, now the CEO of ophthalmic gene therapy company Horama, shared her personal story of how she saved her previous company, Trophos, from an almost certain failure.
The mission of the biotech company Trophos was to develop treatments for neurodegenerative diseases. When a clinical trial with its lead candidate failed to help ALS patients, everything seemed lost. Christine Placet, then CFO, stepped up as CEO and was given the task to save the company. And she did.
"It was a hard time because it was quite a big clinical trial for a small company like we were," she commented. "After that we had little money and no story to raise new money. We lost some key people. The CMO left, the CEO left… We decided to focus on a few projects able to deliver value within the short term, reachable with the money we had at that time."
"We were only 15 people left in the company and we had maybe 3 or 4 months of cash in front of us. I started to scout, to go to all the conferences and meet with all the big and mid pharma to present our project. The answer was always 'that's very interesting, please come back once you have some results'. That's what we did."
The same compound that had failed in a clinical trial for ALS turned out to be successful in another neurodegenerative disease. Roche then acquired the company for €470M, which was a big success for the team.
Even though research on the compound was initially positive, development of the drug was discontinued by Roche earlier this year for strategic reasons.
"When you are in biotech you have one or two projects and they are your babies, you would give your life for them. That's not the same for big pharma. They have to take strategic decisions and can decide to stop a product even if it works, even if it is efficient," explains Placet.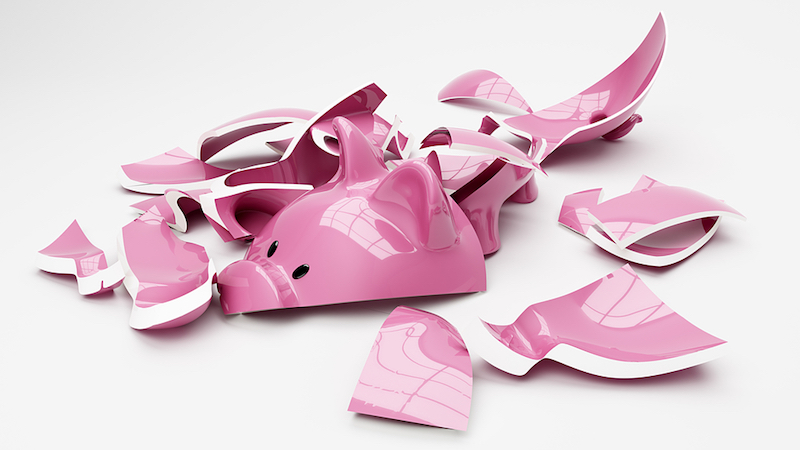 Christine Placet is now the CEO of Horama, a French company developing gene therapy for rare eye diseases. She joined in 2016 and helped the company rapidly raise enough money to launch its first clinical trial in July this year.
"The first thing is to have a team. Without a team you don't exist, you can't discuss with bigger VCs," says Placet. "When I joined the company there was only one other employee."
With €4M raised in a Series A that was closed right after Placet joined the company, she hired a team with all the necessary skills to take the company into the clinical stage. With that, she was able to convince investors to raise a €22M Series B not long after.
"You need a product first, then the team. And a good business plan, a story to tell to make them dream with you," she said. Still, it is a process that takes time and patience.
"Raising money is never an easy thing. It always takes much more time than we expect at the very beginning. You have to give confidence. You have to allow enough time for investors to reach that confidence level to be able to work together."
This time, she is not looking for a quick exit, but rather at growing the company. Horama's lead program is a gene therapy aimed at one specific mutation of the many that cause retinitis pigmentosa, a disease in which the retina degenerates over time, making the patient progressively lose their vision. There is currently no treatment.
"The target of the treatment is to stop the degenerative process. Whatever the stage of the progression of the disease, if you stop it you help the patient keep what they have of visual function."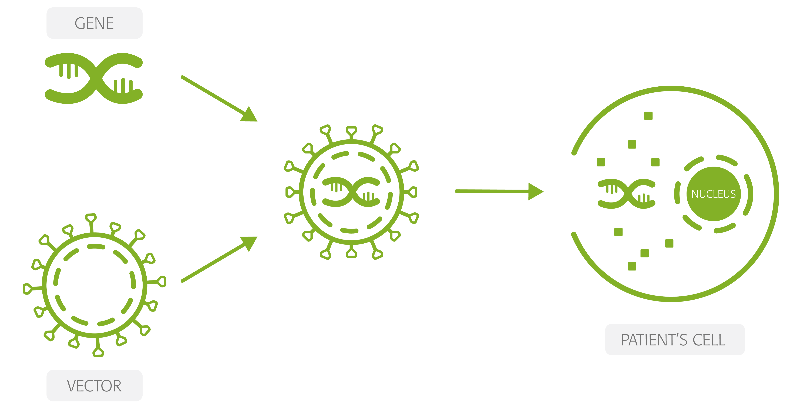 This is an exciting and promising field, especially now. Last year, US-based Spark Therapeutics got approval for the first gene therapy for a rare eye disease last year. With a $850,000 price tag (for both eyes) it is now the most expensive drug in the world.
"The treatment is supposed to be curative and if it allows people not to become blind, people will stay active and will go on working and having a normal life instead of becoming blind" Placet points out.
Horama seems to be on the right path, but challenges always abound for biotech companies. "Failure happens very often. You don't know where, or what will happen to your project," Placet says. "So it's good to have more than one."
---
Images via Shutterstock