The biotech sector is rapidly gaining momentum in Spain. At Labiotech Refresh in Barcelona, Raúl Martín-Ruiz, Partner at the venture capital firm Ysios Capital, shared his experience investing in Spain's biotech industry over the last decade.
Ysios Capital made its first investment in 2008. The recipient was a cell therapy company based in Madrid. Then called Cellerix, the company eventually became TiGenix and was acquired by Takeda in a deal worth up to €520M last year.
"Cellerix was not the typical startup. It was in phase III and we managed to put together a syndicate of international investors," said Martín-Ruiz. "That was not common at that time. For all of the rest of the companies in Spain in which we invested, we tried to syndicate and it was not possible. We had to wait for second rounds of investment in order to bring international VCs."
"International investors had enough deal flow in their respective countries," he explained. "Many of them knew that the science [in Spain] is great, there are many key opinion leaders, many research institutions that have great science… but they didn't dare to make investments."
Since then, the situation has changed. When Ysios raised its second fund in 2014, it was able to syndicate with international VCs from the very first round. This marked an important shift in the evolution of Spain's biotech industry.
Ysios played an important role in this evolution by co-investing with international investors in their territories. "They started to get familiar with us, they started to respect us, and then they started to look at deal flow here."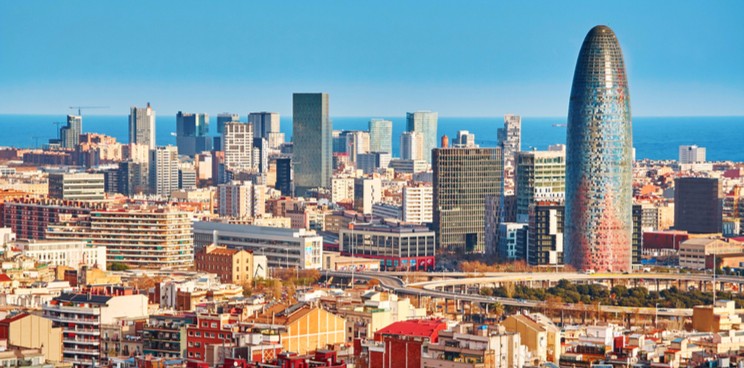 A great example of this shift is the company STAT-Dx, which received an investment from Ysios in 2011, a year after its foundation. "It was one of those companies that we tried to syndicate with international VCs in the first round," said Martín-Ruiz. But the company was too early stage for international VCs at the time.
"We finally closed a small round of a couple of million euros together with an institutional VC fund from the Ministry of Economy. With that money the founders managed to de-risk the project and develop a prototype."
STAT-Dx was then able to close a €48M round with international VCs involved. The company was acquired by Qiagen last year for up to €150M ($190M). "It was really a great success story, and it was the first good exit that we had in Barcelona," said Martín-Ruiz.
He believes that the growing maturity of biotech startups in Spain has played a key role in the industry's progress. They have started recruiting more international talent with pharma experience and presenting their projects to potential investors and partners across Europe.
"Another important thing is that these companies should be always thinking about what the market wants, and what the pharma companies, which will be the eventual acquirers and the ones that will finalize the development, want to see," explained Martín-Ruiz.
His advice for startup founders is to talk to as many people as possible. Investors can help a startup identify its strong and weak points. Pharma can help guide the design of clinical trials to obtain the kind of results that potential acquirers are interested in.
He believes the country could benefit from academics developing a mindset that's more open to industry applications. "There are many examples of high quality research centers where both things are done, they publish high quality papers and they also transfer their science to make great companies and great products, such as MIT, or VIB in Belgium, and they are not compromising the quality of their science."
All in all, Martín-Ruiz is convinced the Spanish biotech industry is headed in the right direction, and that it's just a matter of time until the changes we've seen in recent years pan out into a larger and richer ecosystem with more successful exits thanks to its international expansion. "At the end of the day, this is a global business."