After the early stage startups gave it all on stage, it was the turn of the more advanced biotechs to fight each other at Labiotech Refresh 2017. 
The first contestant was Beroceutica, a startup from Germany that uses artificial intelligence to look for biomarkers that allow better patient stratification in clinical trials. The goal is to increase the success rate in clinical trials, which could also save a lot of money. The applications could benefit patients suffering from difficult to treat diseases such as Alzheimer's and cancer.
Then came Nova Discovery, which is specialized in in silico clinical trials. Its technology explores large volumes of multi-omics and clinical data can be used to predict the efficacy of a new therapy before it goes into an expensive trial in order to help make the right decisions early in the R&D process.
The winner was Confo Therapeutics, which stole the show with its GPCR platform. As a target, GPCRs already take up 30% of the drug market, but 80% of them haven't been drugged due to their instability in vitro. Confo uses single domain antibodies called confobodies to lock GPCRs into stable conformations that can be easily drugged.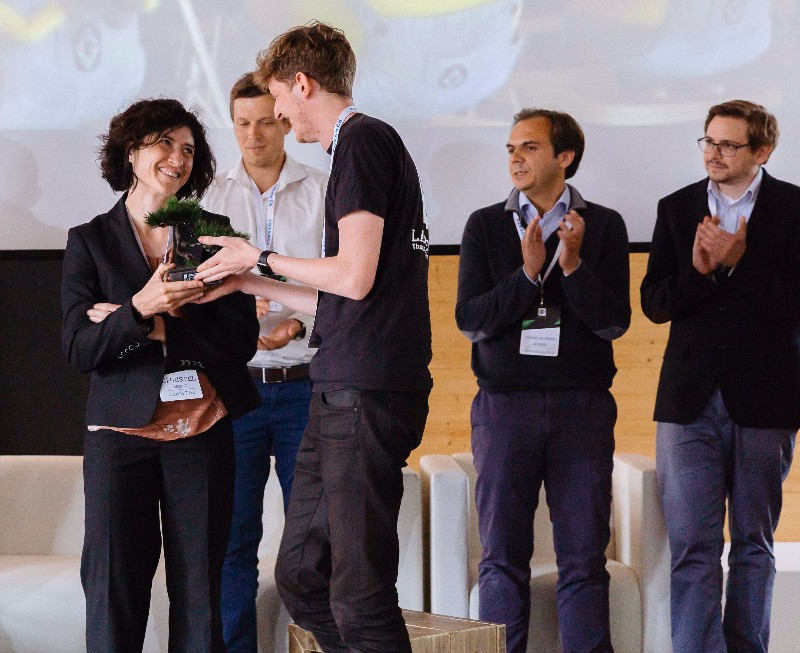 If you'd like to be part of the next Refresh Startup Battle, stay tuned for updates about next year's event!
The early-stage startup battle at Refresh 2017 was sponsored by