Sometimes things don't go your way in the biotech industry. The CEO of Valneva, Thomas Lingelbach, shared his experience of migrating from big pharma to biotech, and how his first biotech company weathered phase III failures to develop vaccines for neglected diseases.
Once confined to the less developed regions of the world, many insect-borne diseases such as Lyme disease and the chikungunya virus are expanding their range. This is largely due to climate change, which is making southern regions of Europe hotter and more hospitable for insect disease vectors such as mosquitoes and ticks.
The French biotech Valneva is one such biotech with several vaccine programs for infections such as Lyme disease, chikungunya and Zika. This company is one of the leading European vaccine developers for neglected diseases with a market cap of €289M and two vaccines already in the market, one for the tropical disease Japanese encephalitis, and another for cholera.
As with most biotech companies, Valneva didn't arrive at its position overnight. It took Thomas Lingelbach a lot of time, effort and problem-solving to reach this stage. 
Jumping from big pharma
Lingelbach began his career in the 1980s completing a Master's in Biotechnology at the Mittelhessen University of Applied Sciences, Germany. Lingelbach then worked for the German life sciences company Hoechst, which is part of Sanofi today. "There were very few people who had a biotechnological background," Lingelbach recalled. "Big pharma were literally standing in front of university doors and trying to catch students."
While working at Hoechst, Lingelbach first encountered the vaccine field and its potential for preventing diseases, rather than simply treating them. Lingelbach then worked for the US company Chiron Corporation for several years, leading the vaccine manufacturing processes. Shortly after Novartis acquired Chiron in 2005, however, Lingelbach started to find working for big pharma limiting because he was restricted to only one aspect of the vaccine development process. The best chance that he had to be involved in all steps of the development process was to migrate to biotech companies.
"I had always been in the operation line – manufacturing, supply, quality. I had thousands of people reporting to me and the job always got bigger and bigger, but ultimately, I never had the responsibility for the full value chain from research to commercial," Lingelbach said. "I had to make a choice – either growing further vertically or going broad."
In 2007, Lingelbach took the opportunity to jump to biotech, becoming the COO of the Austrian vaccine developer Intercell. The company had a vaccine in the market for Japanese encephalitis, and several other programs in progress such as a needle-free skin patch vaccine protecting against infections by the bacteria Escherichia coli. 
The transition process from a hierarchical company with established chains of command and politics to a biotech wasn't easy for Lingelbach. "When you enter a small environment, you have to change your working attitude," he observed. "It's much more hands-on, it's all flat and there is a higher degree of change and pace. This is something that takes a while to adopt. People either like it or hate it. I have really enjoyed it very, very much."
Hit by misfortune
When Lingelbach first joined Vienna-listed Intercell in 2007, the biotech was flying high in the vaccine space with a market cap of more than €1B. "Intercell was, for a long time in Europe, the beloved biotech company in the field of immunomodulation," said Lingelbach.
However, these days weren't to last. The company was hit by two major setbacks: the first was the phase III failure of Intercell's needle-free skin patch vaccine, and the second was the phase III failure of a vaccine licensed to Merck for infections caused by Staphylococcus aureus. When Lingelbach became the CEO in 2011, Intercell's difficult financial situation led to tough choices, such as slashing the R&D budget by 60%.
"The company crashed from more than a billion market cap to a hundred million market cap," recalled Lingelbach. "It was not easy. We were closing operations in certain countries, releasing a lot of very good people … no one in the capital market was going to give us money anymore."
Lingelbach and his team kept the company going by obtaining temporary financing, and ultimately underwent a corporate merger in 2013 with the French company Vivalis, who used duck embryonic stem cells to produce vaccines. As the merged company — called Valneva — was based in France, it could benefit from public investment funds aimed to nurture companies in France, such as the French State Fund.
"Vivalis had very interesting technology platforms, not a high [cash] burn rate which was also important, and tremendous and terrific access to capital," Lingelbach told me. "Joining forces allowed us to get the seed funding in place through the French State Fund, as well as a proper new listing and a new start on the capital market under a new identity, Valneva."
Lingelbach's experience going through this rollercoaster has taught him several key skills, such as planning for the risk of failure of a program. "I would say risk management is something that clearly has become a daily bread and butter part of my business, always thinking about plan A, B and C, not just planning for success, but also planning for failure," he noted.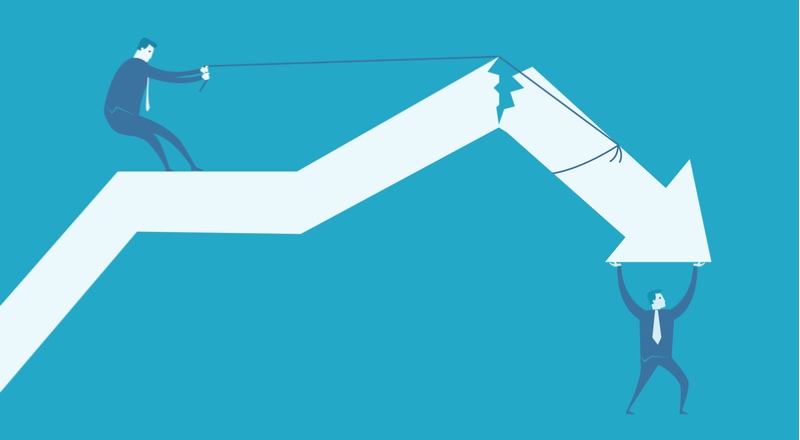 Lingelbach has carried other lessons over to Valneva. For one thing, the company is keeping a diverse pipeline without a large market cap, and avoids aiming for difficult 'blockbuster' vaccines, where failure could cost a small company everything. "I think we try to build a balanced model, which has a certain level of downside protection for shareholders," he explained. 
In addition, his time restructuring Intercell taught Lingelbach how to stay positive through hard times, as well as keeping up corporate morale. "When you go through those things, you have some people who really grow as part of even the negative restructuring because they see changes as opportunities, and others don't," he told me. "This, for me, is a big thing that I'm working on every day."
Targeting neglected diseases 
Nowadays, Valneva is one of several biotechs developing vaccines for diseases that have historically been neglected by big companies because they are difficult to make, or because the diseases were most prominent in less developed parts of the world. 
One of Valneva's programs is a phase II vaccine aimed at the tick-borne bacterial infection Lyme disease. This condition causes rashes and, if left untreated, can result in long-term complications such as arthritis-like symptoms or facial paralysis. The disease is spreading fast across the Northern hemisphere and no company apart from Valneva so far has a vaccine in clinical trials. One of the reasons for this lack of vaccines is because there are multiple types of Lyme disease, which arise from different bacterial species from the genus Borrelia. It's therefore a formidable challenge to develop a vaccine against all types of the condition.  
"We have different stages, grades and so on of the disease. In fact, you see a picture that by itself is not, I would say, overly simple," Lingelbach noted. "Hence, it is not the obvious target for every single vaccine company to jump on."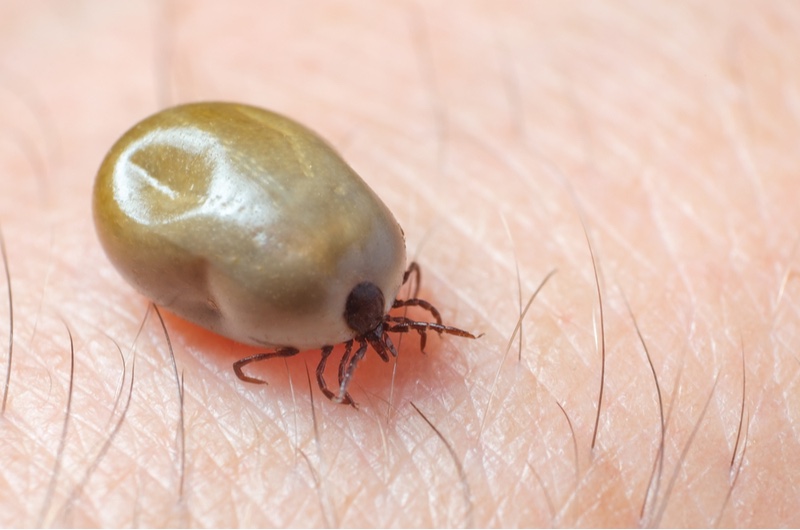 According to Lingelbach, many working at Valneva have expertise in developing vaccines for tick-borne diseases, such as helping in the development of a vaccine for tick-borne encephalitis. This makes it one of the few companies willing to take on the Lyme disease challenge.
Valneva also targets the viral disease chikungunya, which causes fever and sometimes chronic joint pains. Carried by mosquitoes of the Aedes genus, the disease is common in tropical regions and outbreaks are becoming increasingly frequent in Europe. The condition also has no approved vaccines or treatments to fight it.
"Chikungunya is an emerging tropical disease with a very high rate of spreading," said Lingelbach. "Many countries have actively asked vaccine developers to develop vaccines for it."
Valneva's single-shot chikungunya vaccine recently provided long-lasting protection in a phase I trial. The company now hopes to leap straight to phase III in 2020 because it has already calculated the optimal dose for the vaccine. 
Unlike in Lyme disease, however, Valneva has encountered competitors also developing a chikungunya vaccine. For example, the Austrian biotech Themis expects to launch a phase III trial of a chikungunya vaccine later this year, and US company Emergent Biosolutions aims to begin a phase III trial in 2020. Lingelbach isn't worried about the competition, however, explaining that the other companies' vaccines lack the single-shot protection that Valneva's vaccine provides.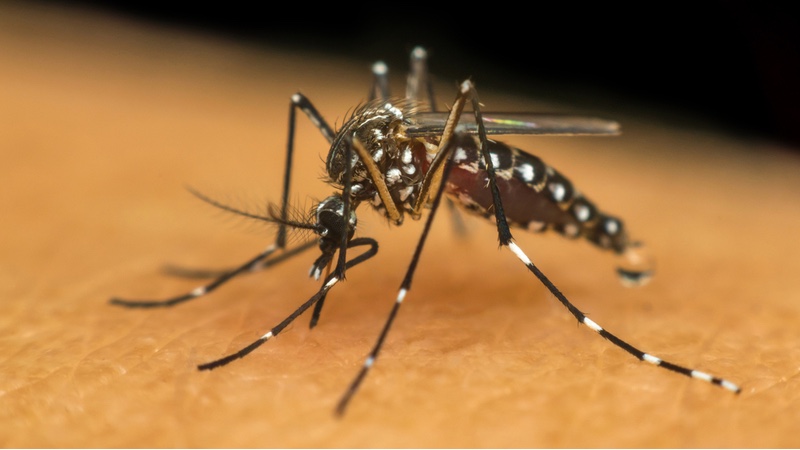 "We believe that especially, given the fact that our vaccine could be used in both protecting travelers, but also in outbreak situations, it could be a differentiating factor," he noted. "Whether we will be the first, second or third to market, for me, is secondary."
Raising funds
To fuel its programs, Valneva has obtained funding from private investors and public markets. In addition, the company has benefited enormously from grants from non-profit organizations such as the Coalition for Epidemic Preparedness Innovations (CEPI).
"We would not have been able to develop the chikungunya vaccine without the support of CEPI," Lingelbach told me. "With the support of CEPI, we are able to make this product available to everyone, including people in low- and middle-income countries, and make it affordable and make it really accessible in those countries."
To get hold of more funding, Valneva is now in preparation for a potential Nasdaq IPO, which could be triggered if its Lyme disease vaccine performs well in phase II. "The phase III development cost for a Lyme disease vaccine is in the region of $300M," Lingelbach said to me. "Even if we funded half of it, it would mean that we would need to raise a substantial amount of money." 
In the future, Lingelbach believes that there is hope that other biotechs will venture into the neglected disease space and develop vaccines for other neglected conditions. There is certainly scope for more biotechs and funders such as CEPI and the Bill and Melinda Gates Foundation to take on neglected conditions such as Lyme disease. 
"The number of parties [in the vaccine development process] means you will increase the probability of success and this benefits all of mankind," Lingelbach concluded. "This is why I truly believe that those things will come more and more."
---
Images from Shutterstock