Aleph Farms has closed a Series A round of €10.7M ($12M) to beef up its manufacturing and get its lab-grown steaks into the market within the next four years.
Aleph Farms is the first company to have created a lab-grown beef steak, which was publicly tasted last December. With the money raised, the company aims to build 'bio-farms' similar to dairy facilities that will grow the meat from cow muscle cells on a commercial scale. The first steaks are expected to launch within four years.
The money raised beat the company's expectations, highlighting a growing investor interest in the field of lab-grown meat. Growing meat outside of the animal could drastically change the way we produce meat by reducing the resources required to grow the food, as well as causing less animal suffering. Furthermore, the technology could produce fewer greenhouse gases than traditional meat sources.
"The environmental impact calculations are still theoretical as we haven't finalized our production process yet," Didier Toubia, CEO of Aleph, told me. "It is Aleph's responsibility to make the right decisions when developing its production platform to take into account additional environmental parameters."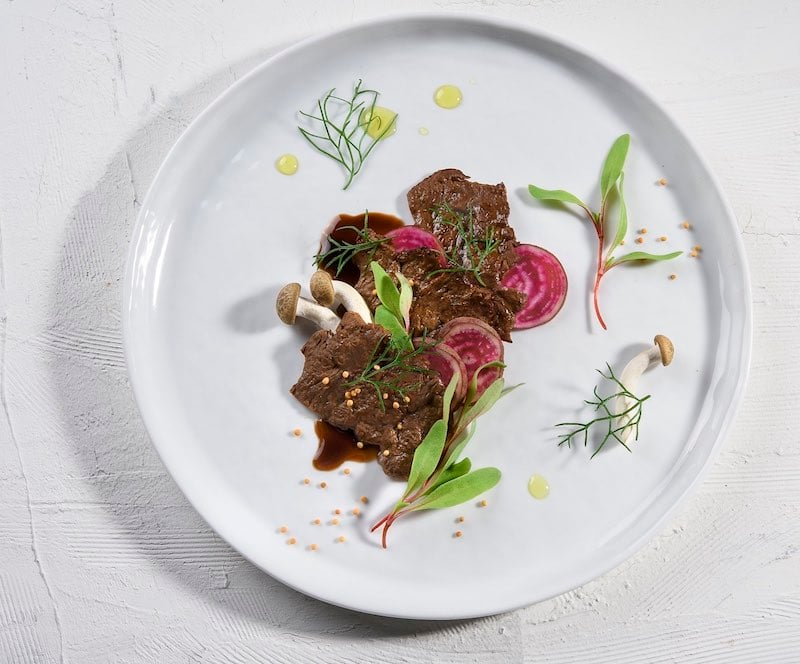 Although the round was encouragingly large, Toubia believes that this young field needs more investments, particularly from established VC funds.
"The industry is not yet well-enough funded, and we believe that the critical factor is the entrance of 'classic' VCs into the field," he said. "In addition, we need more strategic partners to invest. In that respect, Aleph's funding — which includes a blend of classic VCs and strategic partners — is probably a milestone."
One major challenge for cultured meat companies is making the meat cheap enough to compete with its conventionally-grown counterpart. Beef is a common choice because it's already more expensive in supermarkets than meat from other animals, making it easier to break even for the company. One big player in the industry, Mosa Meat, is focused on making hamburgers in the lab. Other meats are also on the menu for getting the lab treatment, including pork, chicken, and fish.
---
Images from Shutterstock