Our immune system serves as the body's chief line of defense against harmful invaders. But what happens when this mighty defense mechanism turns on its own host, launching an assault on healthy cells and tissues? For the millions of people battling autoimmune diseases, this can severely affect their lives. However, advances in immunotherapy have revolutionized how these autoimmune diseases are treated.
The first-ever immunotherapy, which was approved by the U.S. Food and Drug Administration (FDA) in 1986, was the anti-tumor cytokine interferon-alpha 2 (IFN-a2). The therapy was able to stimulate an immune response by regulating cytokines, and was initially used to treat hairy cell leukemia (HCL).
Since then, immunotherapy has been regarded as a powerful tool in cancer treatment, and has been integral in the fight against solid tumors. Propelled by its success in cancer research, immunotherapy has become a standard-of-care for treating autoimmune and inflammatory diseases, over the past few decades.
Immunotherapy company Revolo Biotherapeutics' approach to targeting autoimmune and inflammatory diseases
Eosinophilic esophagitis (EoE) is one such inflammatory disease that is being targeted through immunotherapy. EoE occurs when the esophagus reacts poorly to allergens like food or pollen, which causes white blood cells known as eosinophils to proliferate and trigger inflammation, damaging and scarring the lining of the esophagus. People with EoE often experience difficulty swallowing (dysphagia), stomach aches and heartburn.
For the treatment of this debilitating disease, Revolo Biotherapeutics, headquartered in the U.K., has developed the peptide drug, 1104. The candidate binds to monocytes – which mature into dendritic cells – and modifies the regulatory signal that causes them to activate regulatory dendritic cells, regulatory T cells and regulatory B cells – all of which protect our immune system from going into overdrive.
As part of the proof of concept study for the EoE trial, patients were given three doses of the drug over a two-week period. There was an arm with 4 mg of 1104, an arm with 8 mg, and a placebo. The candidate was found to be safe and well-tolerated. Moreover, the drug was cleared from systemic circulation within 24 hours, indicating a relatively short pharmacokinetic exposure. But the pharmacodynamic effect goes on for weeks, and potentially even months, explained Jonathan Rigby, CEO of Revolo Biotherapeutics.
"We were delighted with the data, where we showed that we met our primary endpoint, which was a histologic reduction of key inflammatory cells, particularly eosinophils. And when you measure these eosinophils by flow cytometry, we showed a statistical improvement in reduction of eosinophils, compared to placebo," said Rigby.
Patients also filled out a dysphagia questionnaire, as a means to self-monitor symptoms, and according to the results, significant improvement was observed.
"So, even in a short study, we know the drug is having a profound impact on these patients' lives, which is wonderful. And then also, we showed a significant upregulation of both T regulatory cells and B regulatory cells, and some other key immune cells," said Rigby, who added that the company is gearing up for a proof of concept phase 2A trial for 1104 for the treatment of food allergies.
Rheumatoid arthritis: immunotherapy candidate gains ground
Besides EoE, Revolo Biotherapeutics is making progress in immunotherapy for rheumatoid arthritis, a chronic autoimmune disease that affects 1.5 million people in the U.S. alone. Its drug candidate 1805 is a modified analog of the endogenous immune-regulatory binding immunoglobulin protein (BiP), which, like 1104, generates regulatory dendritic cells.
To better understand the therapeutic potential of 1805, a study with 24 patients who had not responded well to biologic drugs, was conducted a few years ago. The trial showed remission of the disease, which lasted the duration of the trial – 12 weeks. Furthermore, 1805 demonstrated a correlating reduction in rheumatoid arthritis inflammatory biomarkers.
More recently, a study was done to further investigate 1805's effectiveness. A comparative blood analysis between healthy volunteers and people with rheumatoid arthritis was performed to observe the reversal in genes associated with rheumatoid arthritis. While no change in the genes were observed in people who did not have rheumatoid arthritis, 1805 proved promising for people with the autoimmune disease.
"We saw thousands of genes reverse in those patients that are suffering from rheumatoid arthritis," said Rigby. He explained that unlike biologic drugs, which come in black box warnings of the risks of infection and certain kinds of cancers associated with the drug, 1805 does not suppress the immune system to the point where the body cannot fight other diseases.
Managing inclusion body myositis
As biotechs seek to manage autoimmune diseases, U.S.-based Abcuro is devoted to developing a therapy for inclusion body myositis (IBM). A rare condition that affects 10-112 people per million in the population, IBM is prevalent in people over the age of 50. It is a progressive disease that is characterized by muscle atrophy – which is the wasting of muscle mass – in arms, knees and the ones involved in swallowing, and can even lead to premature death.
As highly cytotoxic T cells attack the muscles in IBM, Abcuro's ABC008 is a monoclonal antibody that binds to these cells, targeting them via a cell-mediated immune defense mechanism. Having been granted Orphan Drug Designation by the FDA in 2020, ABC008 successfully completed a phase 1 study where it demonstrated durable, and dose-dependent depletion of cytotoxic T cells. Earlier this year, the company announced that it had commenced a registrational phase 2/3 trial of ABC008 for the treatment of IBM.
"We are very excited about the compelling proof-of-mechanism observed with ABC008 to date in this first-in-human study in IBM patients," said Steven Greenberg, founder and senior scientific advisor of Abcuro. "These data represent promise in ABC008's ability to potently deplete highly cytotoxic T cells selectively without affecting important protective T cells populations, differentiating ABC008 from previous broad T cell depleters and an important step forward for finding a potential treatment for IBM."
Lupus research: CAR-T therapy for the win?
Meanwhile, advancements in lupus research have been making the news lately. And, in particular, chimeric antigen receptor (CAR) T cell therapy could be game-changing for people with systemic lupus erythematosus. Lupus is caused by an overactive immune system that attacks its own tissues, leading to inflammation and symptoms that include fatigue, rashes, skin lesions and, in drastic cases, kidney failure.
A trial was conducted by researchers at Friedrich Alexander University Erlangen-Nuremberg in Germany, on five patients who had been unresponsive to standard lupus treatments. T cells were extracted and engineered to express CAR – which can bind to B cells – before they were infused back into the patients.
It was observed that the number of B cells had decreased, which spurred disease remission. What's more is that despite the restoration of B cells, the reduction in symptoms was maintained throughout the follow up period.
While recognizing that the scale of the study is nowhere near clinical trials that consist of much larger cohorts, the research paves the way for possible alternatives to current treatment measures for people who do not respond well to immunosuppressive medication.
Startups aim for autoimmune therapy breakthroughs
As CAR-T therapy has been hailed as a win for lupus research, breakthroughs in multiple sclerosis and ulcerative colitis treatment are much awaited. Various startups are developing immune-related therapies, including U.S.-based Atara Biotherapeutics and Landos Biopharma.
The former's drug candidate ATA188, which is currently in phase 2 trials, is designed to kill the cells that have been infected by the Epstein-Barr virus (EBV). A growing body of research points to EBV as a leading cause of multiple sclerosis. When the immune system attacks the central nervous system, specifically the myelin sheath – the insulating layer that forms around nerve cells – it can lead to the deterioration of the nerve fibers, impacting mobility, vision and bladder function – all manifestations of the disease.
Aimed at halting disease progression, ATA188 contains T cells – from healthy donors who were previously infected with EBV – that have been modified to recognize EBV proteins, to trigger an attack against the infected cells.
Last year, the candidate was assigned fast-track designation by the U.S. FDA, and phase 1 trials observed an alleviation in symptoms, and found that the drug was well tolerated. Presently, ATA188 is being investigated in a phase 2 clinical study.
Additionally, Landos Biopharma is developing a therapy for ulcerative colitis. Its candidate NX-13 is an orally administered small molecule that targets the mitochondria-associated receptor NLRX1 to regulate immune responses. As the disease is aggravated by inflammation due to the immune system's attack on tissues in the gut, NX-13 aims to lower the production of inflammatory cytokines in the gut.
The company is also developing therapies for multiple sclerosis and rheumatoid arthritis, both in preclinical stages.
"We have to find ways of not suppressing the immune system because we need it, we need it to do its job. We need to take it from this out of balance, pro-inflammatory state to a regulated homeostatic state, so we're not causing the autoimmune disease, but it is letting the immune system fight off these bacteria, viruses and cancers."
Jonathan Rigby, CEO of Revolo Biotherapeutics
Addressing challenges of immune suppression
As research into autoimmune diseases widens, Rigby expressed that the key to combating autoimmune diseases isn't to suppress the immune system. He pointed out that unlike high doses of steroids, Revolo Biotherapeutics' drug candidates can still allow the body to fight off bacteria and viruses, according to data from studies on animal models.
"Your immune system can be your best friend and it can be your worst enemy. We fight off millions and millions of bacteria and viruses and cancers every single day. So we have all this going on without our knowledge…But when it gets out of balance, it's a problem."
Eager to partner on the rheumatoid arthritis program upon completing a larger pivotal phase 3 trial, Rigby said: "We have to find ways of not suppressing the immune system because we need it, we need it to do its job. We need to take it from this out of balance, pro-inflammatory state to a regulated homeostatic state, so we're not causing the autoimmune disease, but it is letting the immune system fight off these bacteria, viruses and cancers. So that's our goal – we're not suppressing the immune system… And being optimistic here, but this – we're resetting the immune system and putting it back to this tolerogenic homeostatic state."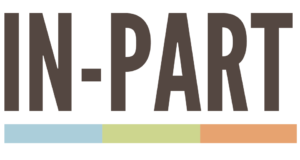 New technologies related to immunotherapy for autoimmune diseases