Results from a Phase I trial showed promising safety and efficacy of a potential first vaccine against the mosquito-borne Zika virus, developed by French biotech Valneva and US biopharma Emergent BioSolutions.
In the US-based Phase I trial, 67 participants were injected with either placebo or inactivated forms of the virus as a vaccine. Two months later, interim analyses measured how safe the vaccine was, and whether or not it had induced an immune response in the participants.
The vaccine was safe and effective at inducing an immune response, with up to 86% of the participants having produced antibodies against the Zika virus by day 35.
The full Phase I results are expected in 2019, where they will assess the participants seven months after being given the vaccine.
Zika infections are currently untreatable and can cause miscarriage or deformities in unborn babies. The virus caused a global health emergency in 2016, as well as widespread health scares. Infections are primarily spread through Aedes mosquitoes in tropical regions, but outbreaks have happened in Europe and North America.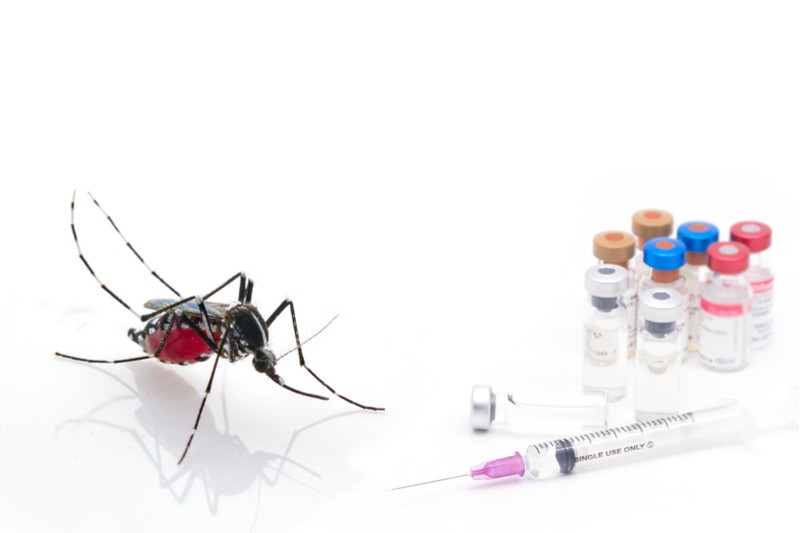 The two companies Valneva and Emergent are co-financing the development of this vaccine as part of a license agreement of Valneva's vaccine to Emergent, worth up to €50M and signed in 2017.
Valneva and Emergent are part of a race to get the first Zika vaccine to the market. This race includes Austrian biotech Themis, who is running a Phase I trial of its own Zika vaccine. In addition, scientists at the US National Institute of Allergy and Infectious Diseases started a Phase II trial of their own Zika vaccine last year.
In addition to Zika, companies like Valneva are working to fight other tropical diseases. Valneva is testing a vaccine for another untreatable tropical disease, Chikungunya, with Phase I results expected in 2019. Themis's own Chikungunya vaccine showed positive results this year in a Phase II trial.
The UK biotech Oxitec has a different strategy to fight tropical diseases such as Zika and dengue: killing the Aedes mosquitoes before they can spread the infections. The company has released infertile mosquitoes into sites in Brazil to cut the population and curb the spread of tropical diseases.  
---
Images from Shutterstock