As Bio-Europe Spring 2023 is set to take place from March 20 to March 22 in Basel, Switzerland, a budding biotech hub, the event will provide opportunities to engage with representatives of hundreds of companies from around the world. 
At the convention, exhibitors will be able to showcase their innovations and meet with prospective sponsors, as well as build a networking space, particularly for entrepreneurs nominated for the Startup Spotlight segment where they can pitch their companies to potential investors. The keynote presentations this year will be delivered by Roche and Novartis followed by other speakers representing various life sciences organizations across the globe.
Moreover, those who can't make it to the event in Messe Basel, will not be missing out as there is an additional virtual event from March 28 to 30. 
With more than 3,200 attendees expected to attend the Bio-Europe Spring 2023 event and 1,600 companies from around 50 countries, the event will host a variety of sectors that include service providers, investors and research and development companies. Here are four biotech and biopharma companies participating in Bio-Europe Spring 2023.
Newron
Headquartered in Italy, Newron is a biopharma that is focused on the drug development of innovative treatments for central nervous system (CNS) disorders. The company has already proven once that it can bring a new compound successfully through the development and to the market: Xadago, Newron's treatment for Parkinson's disease, a condition that affects the nerve cells in the brain, received marketing authorization from the European Union in 2015 and the U.S in 2017.
The company's next pipeline candidate is Evenamide, which is the first potential add-on therapy for schizophrenia patients who experience symptoms of psychosis despite being on antipsychotic treatment. The drug just obtained positive long-term interim results from the first 100 patients of a clinical phase-II-trial in treatment-resistant schizophrenia (TRS). 
The results in patients completing one year of treatment with evenamide demonstrated evidence of the sustained efficacy of the drug as an add-on to antipsychotics (in TRS patients). Furthermore, there seems to be a greater benefit at one year than noted at the six-week and six-month datapoints.
"The pattern of improvement is particularly unusual as it occurs gradually over a year and is sustained. We rarely see such a pattern of  improvement with current treatments. In addition, the mechanism of action of Evenamide appears to be completely novel, which may open up new pathways for treatment for TRS," said Jean-Pierre Lindenmayer, director of research at the Psychopharmacology Research Unit at Nathan Kline Institute for Psychiatric Research at Manhattan Psychiatric Center. 
The oral drug acts as a blocker to voltage-gated sodium channels, which propagates electric signals in the nerves. It  normalizes the release of the neurotransmitter glutamate without affecting basal glutamate levels. 
Ravi Anand, Chief Medical Officer at Newron said: "These results validate the role of this glutamate release inhibitor in repairing disturbed neural connectivity in a treatment-refractory patient population and should help us to expedite the start of our placebo-controlled phase III study in patients with TRS that we plan in 2023."
The interim data will be presented at a scientific conference at the end of March. Also, the full top-line data are due in March. Seems like ideal timing for the BIO-Europe crowd to get a front seat in the partnering discussion.  
Destiny Pharma
Clinical-stage biotech Destiny Pharma based in the UK, develops novel approaches to the prevention of life-threatening infectious diseases. The Alternative Investment Market (AIM) traded firm's diversified pipeline targets a broad range of indications. It has two Phase 3 clinical trial ready assets addressing areas of high unmet medical need with significant, billion-dollar, potential global commercial opportunity in addition to a range of earlier research programmes.
Destiny's flagship assets include XF-73 nasal gel, derived from its proprietary XF Platform, for the prevention of post-surgical Staphylococcus aureus infections, and the biotherapeutic product NTCD-M3 for the prevention of recurring C. difficile gut infections, the leading cause of hospital acquired infection in the US.
In line with its strategy of finding partners to join up with on Phase 3 development and lead commercialization, the Company recently inked a $570 million co-development deal with the U.S.-based Sebela granting the GI specialist the North American rights to the treatment while leading and financing clinical development and commercialization activities in the region.
Destiny CEO Neil Clark said that the company was "[..] very pleased to have reached this agreement," noting that GI specialist company Sebela has the necessary clinical development and commercialisation expertise to take NTCD-M3 through to launch. A Phase 3 study is expected to start in 2024.
With development plans for its Phase 3 studies for its second late-stage clinical asset, XF-73 Nasal, finalized, the company has also expanded its partnering activities targeting to secure a commercialization partner in 2023. "Our aim is to end 2023 having secured partners for both of our lead assets to complete their final Phase 3 clinical studies, registration and approval in key markets – especially the United States," said Clark.
Heidelberg Pharma
At the forefront of developing innovative antibody drug conjugates (ADCs), Germany-based Heidelberg Pharma specializes in the development of the toxin amanitin for the treatment of cancer. In this unique approach, amanitin is linked to antibodies using the company's proprietary ATAC technology and used to inhibit RNA polymerase II, a novel treatment concept in oncology. Heidelberg Pharma intends to overcome tumor resistances and kill even dormant tumor cells with these so-called ATACs.
The biopharma's lead candidate HDP-101 is in a clinical phase I/IIa study for the treatment of Multiple Myeloma patients. Other drug candidates in the mix include HDP-102, which targets non-Hodgkin's lymphoma, and HDP-103, which is being developed to treat metastatic castration-resistant prostate cancer; both of these ATACs are in their preclinical trial stages. The newest addition to the preclinical pipeline, HDP-104, targets a molecule overexpressed by a range of gastrointestinal tumors.
Last year, the company announced that it had struck a $1 billion deal with Chinese pharma company Huadong Medicine for the commercialization of its pipeline in large parts of Asia. The company has also partnered with Japan-based Chiome Bioscience and multinational pharma Takeda for the development of ATACs.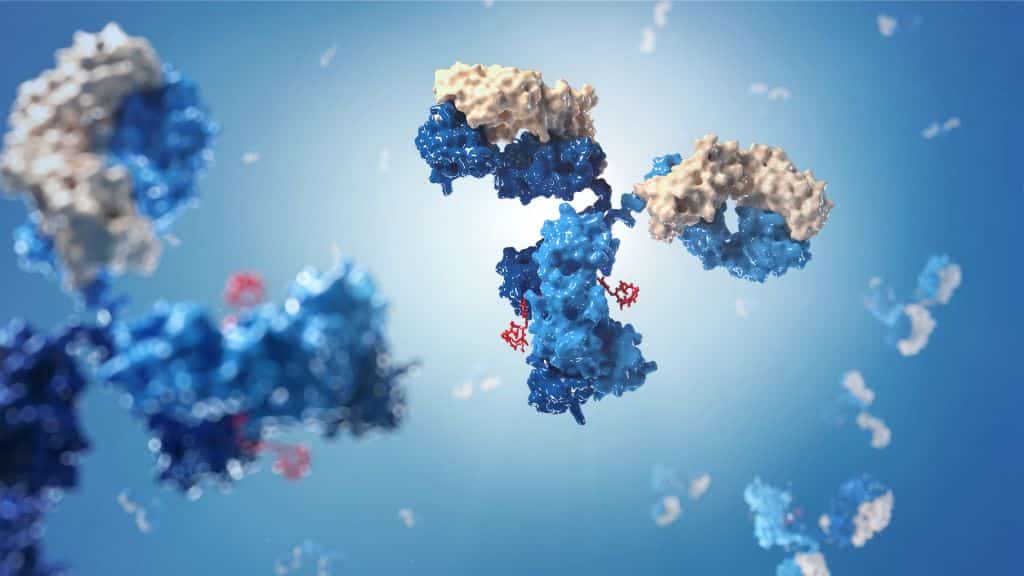 Adrenomed
Established in 2009, Adrenomed is a German biopharma that focuses on precision medicine, incorporating a biomarker-guided approach in the treatment of sepsis, a life-threatening reaction to an infection. The clinical-stage company's lead drug candidate Adrecizumab addresses the loss of vascular integrity and endothelial barrier function, an important causal pathophysiology of septic shock. The non-blocking monoclonal antibody targets the vasoprotective peptide Adrenomedullin, an essential regulator of vascular integrity.
A pre-specified biomarker analysis of the company's clinical phase 2 trial in septic shock illustrated that treatment with Adrecizumab after ICU admission resulted in a rapid and sustained improvement of systemic organ function (SOFA score). Subsequently, the relative mortality was reduced by more than 30% after day 28. The positive effect on survival persisted over 90 days. Affecting around one in five deaths worldwide, sepsis accounts for around 11 million deaths annually, where the body's immune response attacks its own tissues and organs. As a result, the company aspires to achieve global registration of Adrecizumab as it prepares for phase 3 clinical trials. Adrenomed has already received favorable feedback on the proposed study design, both from the European Medicines Agency and the U.S. Food and Drug Administration (FDA).