When you think about Ghent, Belgium, do you think about its historic city centre, with the Castle of the Counts and its intricate network of canals and waterways? Sure, but do you also think about how it's poised to become the European technology capital?
Mixing excellent infrastructure, talented individuals working on the modern miracles of tomorrow, and fostering regular collaboration between research organizations and business solutions, one can witness the captivating and vibrant energy of this city. The proof of the pudding is in the eating and that's also true for Ghent's vibrant healthtech cluster.
With seamless cooperation between life sciences, medtech, and digitech, it attracts investments and offers comprehensive support structures. In this article, we examine Ghent's captivating healthtech cluster to learn why it should also be on your radar.
A healthy ecosystem
The convergence of academic institutions, research centres, and healthcare facilities in Ghent has nurtured a flourishing ecosystem, with ground-breaking technologies and solutions.
One of the central actors is VIB, the Flemish Institute for Biotechnology. Anchored at Tech Lane Ghent Science Park, it is a facility where multidisciplinary life sciences research is conducted. Their dedicated team of researchers explores molecular mechanisms across various organisms, aiming for tangible societal impact through their technology transfer approach. One focus area is the use of llama antibodies, with potential applications in cancer, inflammatory diseases, and viral infections. To enhance their research capacities, VIB and Ghent University have opened a new research building. Accommodating 200 researchers and a state-of-the-art BioSafety Level 3 facility, it offers a space for experimental research on airborne pathogens.
This brings us to another key contributor to this ecosystem: Ghent University, renowned for its focus on health and medical sciences. This educational powerhouse serves as a magnet for the world's most promising talents in medicine and related fields. Its diverse departments focus on addressing the challenges of diagnosing rare diseases, understanding mechanisms, and developing therapies. They also educate future researchers and professionals and are involved in advisory and decision boards, which helps guide patient-centred research and education.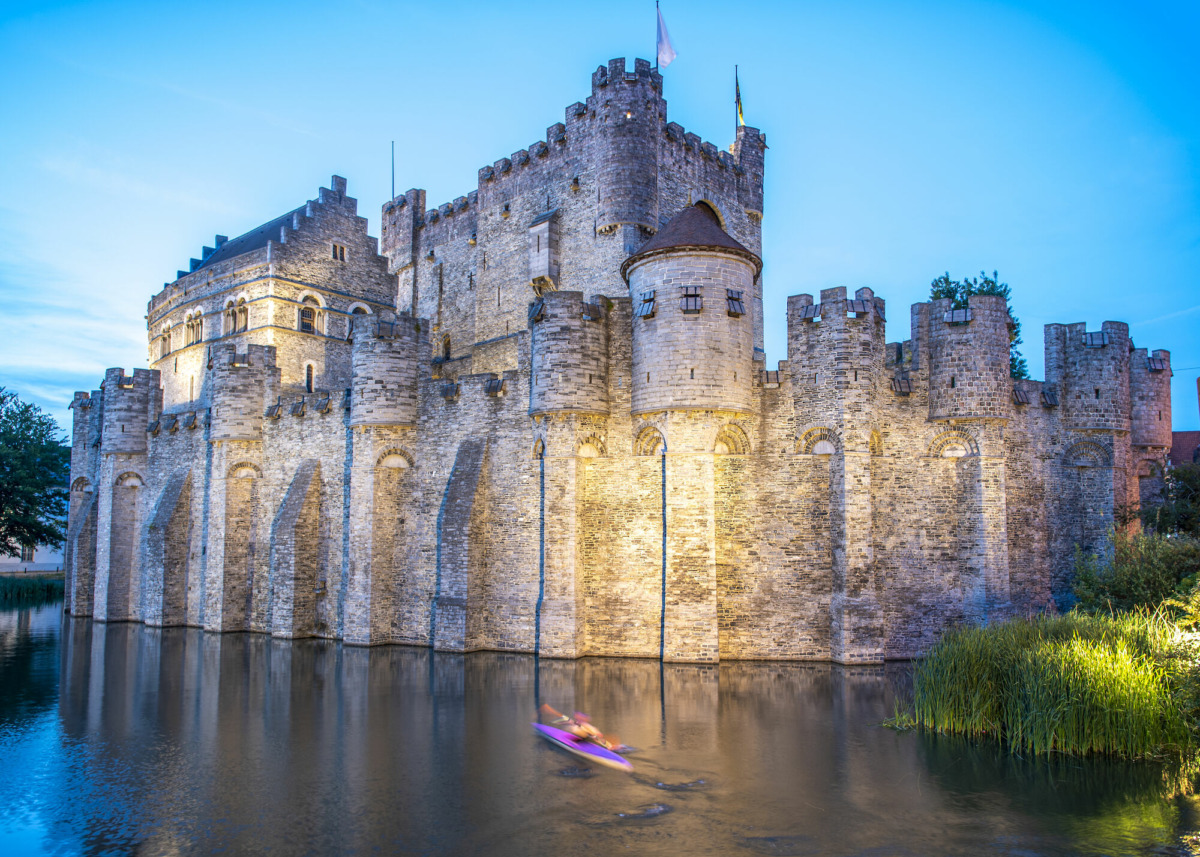 Situated in the southern region of Ghent, UZ Ghent serves as the city's university hospital and is a central component of the health ecosystem. With a strong track record, the hospital conducts over 1,900 clinical experiments and 900 clinical studies annually. UZ Ghent acknowledges the importance of translating research into practical applications and is expanding its clinical GMP unit for cell and gene therapy with lentiviral vector production capabilities, enabling faster development of innovative treatments like CAR-T for cancer and infectious diseases.
Playing a pivotal role in the region, Flanders.bio serves as a vibrant life sciences cluster organisation, fostering collaboration and networking within the healthtech sector. Its aim is to bolster the Flemish region's standing in biotechnology, pharmaceuticals, and healthcare through diverse activities and initiatives. Flanders.bio facilitates internationalisation, provides essential services, and builds expertise, ultimately nurturing a robust health ecosystem in Ghent and beyond.
Another research institute Ghent couldn't do without is imec, specialising in integrated circuits, sensors, smart health solutions, and life sciences. Its research focuses on improving healthcare delivery, diagnostic and treatment methods, and promoting individual empowerment in health management. Imec collaborates with organisations to develop and validate innovative technologies for personalised and preventive healthcare. By merging life sciences with digital technology, imec also enables enhanced measurement precision and efficient handling, storage, and utilisation of large datasets. 
And let's not forget imec.istart, imec's business accelerator, the first investor and supporting partner to scale tech startups. Its program offers a broad range of services such as initial financial injection, personal coaching and mentoring, access to technology and working facilities, access to a broad (inter)national network of partners and investors and more. Since its launch in 2011, imec.istart has helped more than 290 tech startups in diverse fields to develop into sustainable ventures. Last May, the organisation was ranked world's best university linked Business Accelerator by UBI Global during the World Incubation Summit.
Fostering startups
Several local healthtech companies begin as spin-offs from these actors, while new collaborations also serve as a magnet for attracting additional companies.
Among the VIB-inspired spin-offs, for example, Ablynx has emerged as a frontrunner in human therapeutic innovation. The company has achieved success in developing  caplacizumab, the world's first medication for acquired thrombotic thrombocytopenic purpura (aTTP), a rare blood clotting disorder, through the discovery and development of NANOBODY®-derived medication, based on llama derived antibodies. Sanofi's recognition of Ablynx's achievements led to its acquisition for €3.9 billion in 2018. 
Agomab, also inspired by VIB, leverages extensive expertise in growth factor biology to spearhead the development of ground-breaking treatments. The primary focus is on tackling fibrosis, promoting tissue structure repair, and the restoration of organ function.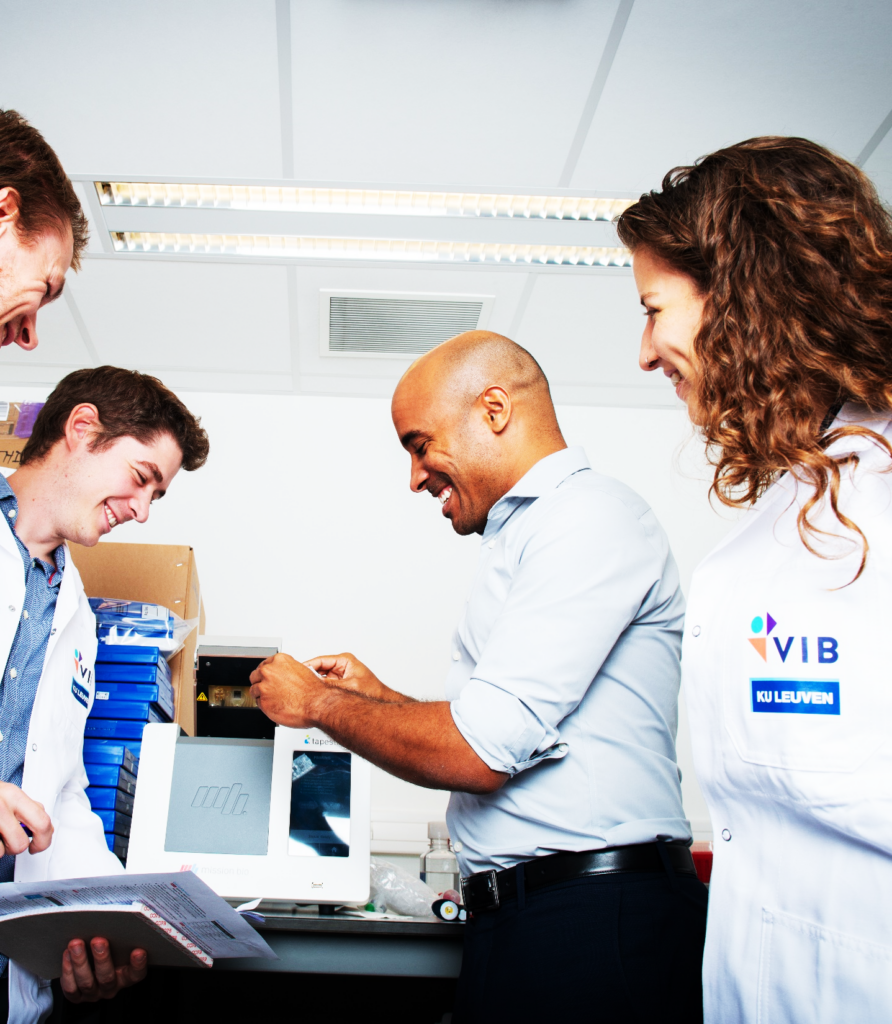 Another spin-off, Confo Therapeutics, specialises in GPCRs, a type of membrane receptors widely targeted in drug discovery. With a unique discovery engine, Confo precisely targets desired GPCR conformations, unlocking significant potential for breakthrough medicines. 
VIB is also closely collaborating with Orionis Biosciences, an early-stage company propelling advancements in critical fields such as oncology and immunotherapies. Last year, this company captured the attention of the scientific community with a $55 million financing round, to support advancement into the clinic.
Ghent University also plays a pivotal role in fostering innovation. CESPE is one of its offspring, an accelerator focusing on the sustainable development, design, and optimisation of drug substance and product production platforms. This group has forged partnerships with local players such as Rheavita and AM-Team, as well as renowned multinationals including Janssen, Takeda, Pfizer and Cognizant. CESPE will relocate labs to state-of-the-art GMP-like facilities by the end of 2025, enabling pioneering research on pharmaceutical and biopharmaceutical compounds.
Where like-minded people come together, innovation thrives. Another platform is GATE, connecting researchers, industry and clinicians to harness emerging gene, cell, and tissue engineering technologies to revolutionise disease treatment, artificial organ development, and organ-on-chip technology. GATE's focus includes reconstructive surgery, cancer, neurological and cardiac syndromes, as well as eye and hearing issues. Moreover, these advancements have implications beyond healthcare, benefiting areas such as drug screening, medical devices, and cultured meat.
These platforms have brought forth notable companies like Ziphius and anacura. Ziphius utilises its self-amplifying RNA platform to drive the development of vaccines for infectious diseases and gene supplementation therapies for rare genetic disorders. Meanwhile, Anacura stands as an independent analytical centre of excellence in healthcare and drug development. The GMP unit for gene and cell therapy at Ghent University Hospital closely collaborates with local companies, producing the GMP batches of the Ziphius vaccines for phase 1 and 2 clinical trials. 
CAR-T therapy, a widely-recognised form of cell therapy, shows immense promise in immunotherapy. This innovative treatment involves extracting, genetically modifying, and reintroducing the patient's own cells to enhance their ability to combat diseases like cancer. Harmless viral vectors act as vehicles to deliver genetic material during gene therapy or facilitate genetic modification in laboratory settings. In part, these ground-breaking local advancements are why Legend Biotech and Janssen chose Ghent to construct their joint, state-of-the-art facility, also located at Tech Lane Ghent Science Park. In 2025, they will put their cleanrooms to use and start offering life-changing CAR-T therapy. 
Next to that, Ghent has also become known as a hub for expertise in the field of autoimmune diseases. Argenx, for example, conducts advanced testing for various rare autoimmune diseases, including ITP (the destruction of blood platelets), pemphigus (a skin disease), and CIDP (the impairment of nerve pathways in the arms and legs). Recently, the company has received the FDA approval of the subcutaneous formulation of their first FcRn blocker for anti-acetylcholine receptor (AChR) antibody positive generalised myasthenia gravis. 
The new generation
While these established players dominate the healthtech scene, imec.istart is experiencing a rise in a new breed of life science startups, nurturing the growth of companies like Ontoforce and IntelliProve.
Ontoforce has been at the forefront for over a decade now, working on the integration of data to unlock transformative insights, accelerate drug discovery, streamline clinical trial research, and establish a faster time-to-market. And IntelliProve has developed a mobile application which uses novel signal processing and computer vision technology, along with a cloud-based AI engine, to accurately assess a patient's health parameters through a smartphone camera. This approach also attracted a significant investment of €1 million last year.
Ghent is home to other cutting-edge ventures embodying the fusion of scientific expertise and digital capabilities, which are revolutionising healthcare. Think about Robovision, collaborating closely with medical experts to translate ideas into state-of-the-art AI solutions, enabling precise organ detection and advanced decision support. Meanwhile, myNEO, a data-driven biotech startup, develops immunotherapies that train the immune system to combat tumour cells, identifying tumour epitope targets using biological datasets, neural networks, and specialised teams. Additionally, BioLizard combines biological knowledge with expertise in bioinformatics, data analytics, AI, and software development to provide comprehensive solutions for drug and biomarker development. Supporting both biotech and pharma companies, they have even expanded to the US.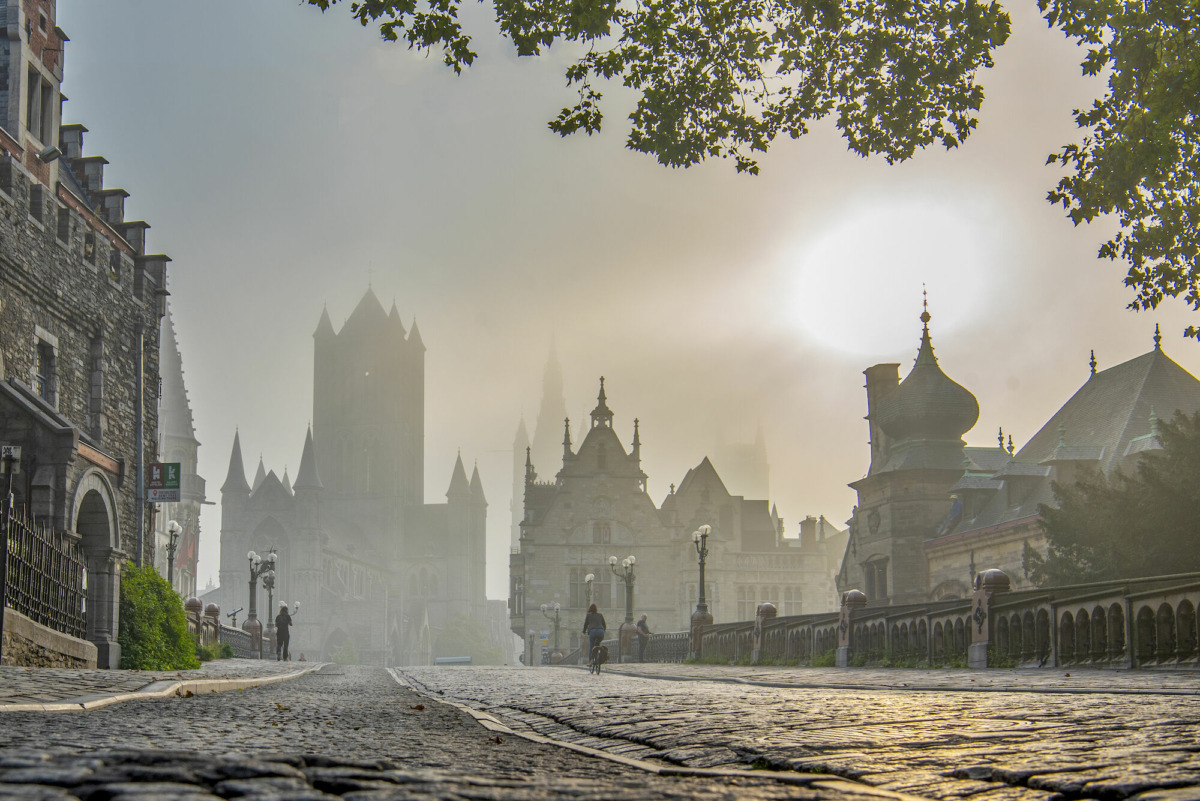 Conclusion
Ghent, with its abundant talent pool and accessible R&D funding, presents alluring investment prospects in the healthtech industry. What distinguishes the Ghent health region is the remarkable convergence of biotech, medtech, pharmaceuticals, healthcare, and the digital sector. As a flourishing epicentre, Ghent paves the path towards a healthier and brighter future, empowering its transformation into the European technology capital.
Want to find out whether your business is a perfect match with our DNA? Watch this video or contact Invest in Ghent at invest@stad.gent. 
Images courtesy: City of Ghent, VIB (Ine Dehandschutter) and Ghent University Hospital