Over the last few decades, many novel biotherapeutics have undergone clinical trial testing in the quest to address unmet medical needs across various disease areas. However, the promise of breakthrough molecules comes at the cost of extended development timelines. We look into the role that tailored development strategies are playing in accelerating novel molecules into the clinic.
Since monoclonal antibodies (mAbs) were introduced in the 1980s, continuous efforts have been made to optimize production of these single-target binding proteins. The success story that mAbs present has carved the way for other innovative molecules to undergo clinical testing.
Next-generation biotherapeutics – as these novel molecules are often referred to – leverage a variety of unique mechanisms to achieve more precise binding, with higher efficacy and potency than the conventional antibodies.
"Building on the therapeutic potential of mAbs, today's novel molecule formats include engineered antibodies able to bind multiple disease targets for increased specificity and reduced off-target toxicity," shared Alice Harrison, Global Technical Director (CMC & Analytics) at Lonza.
Other popular innovative formats include proteins that are generated using recombinant DNA, and fusion proteins created through the joining of two or more genes that might have originally coded for separate proteins. 
The challenge with novel molecular formats
But with the upside in effectiveness that these next-generation therapies can offer, their novelty can also be a challenge, explained Andrew Brown, Head of Process Development Sciences at Lonza.
"Large datasets have been accumulated over time for mAbs," he continued. "This wealth of information has contributed to establish platform approaches, which offer standardized methods to design, develop, produce, and purify mAbs, drug substances and drug products."
The optimized platform approaches help immensely in saving time and costs when developing mAbs today. "But as up-and-coming novel formats move away from antibody-like attributes, the scope of leveraging these established platform approaches is impacted," cautioned Brown.
A 2022 survey conducted by the Lonza team across 100 biotech and pharma companies echoed this challenge. The majority of survey respondents – over 60% – cited their inability to reduce development timelines for complex proteins as one of their top bottlenecks.
"For young biotechs, this can be a major roadblock as the stakes are high," elaborated Brown. "Being able to get a molecule into the clinic for the first time is an important milestone to be able to demonstrate to investors, and to build the value of the molecule."
Ultimately, for all healthcare stakeholders involved, the goal is to enable access to effective treatments for patients in need in a timely manner, without compromising quality or safety. Thus, a longer development timeline can obstruct speed to clinic, compromising the patient-centric nature of healthcare.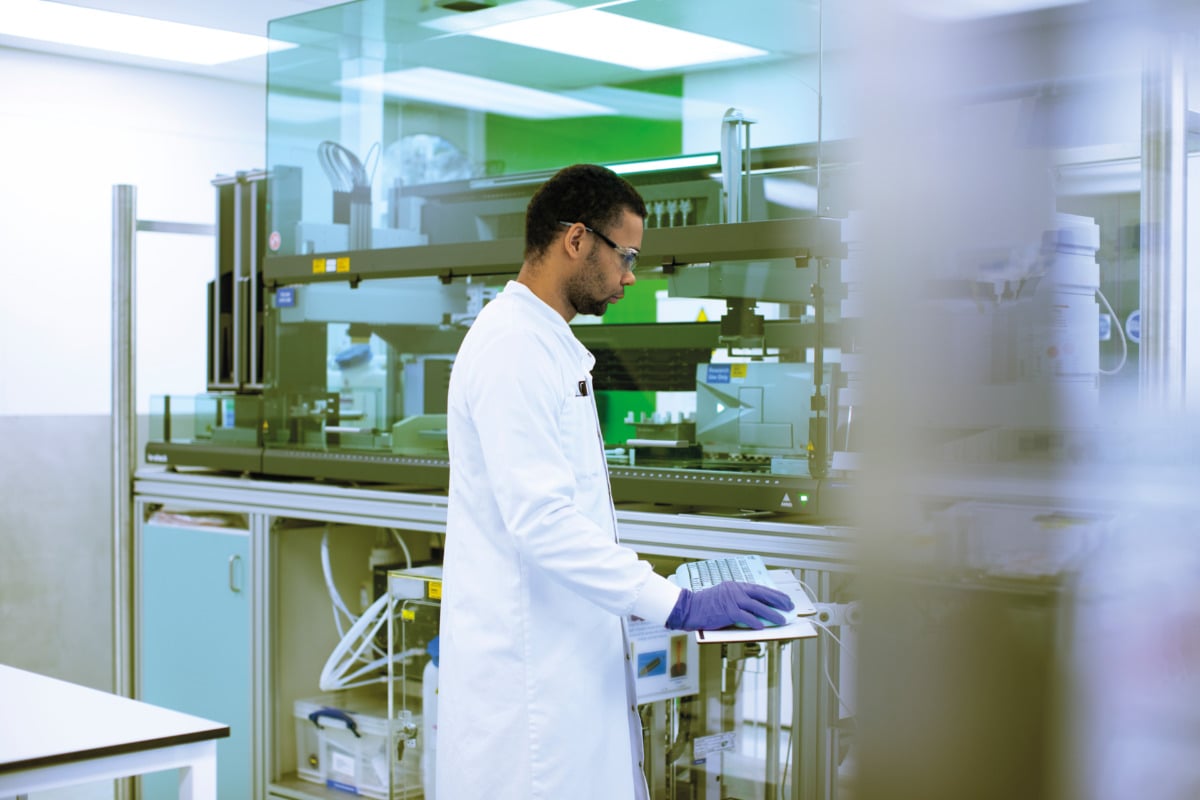 End-to-end integrated or flexible CMC solutions
To bridge internal knowledge gaps and develop novel biotherapeutics within manageable timeframes, industry players often consult with CMC experts like Lonza.
"In 2022 alone, the subject-matter experts at Lonza worked on over 655 large molecules spanning a wide range of modalities," said Brown. "Our team has built pre-defined tools for novel formats ranging across the analytical, process or formulation stages."
Instead of starting from a blank page, Lonza's customers can leverage this rich experience to streamline the development work and minimize negative impact to their timelines and budgets, while also balancing risk.
When developing novel formats, customers often request an end-to-end approach, according to Harrison. To cater to this, Lonza has integrated offerings to help customers optimize their molecule design from the DNA sequence through to the Investigational New Drug (IND) application stage for drug substances and drug products.
"For these complex development programs, we use our technical expertise to guide assumptions around the molecule's performance," she added. "Our team works closely across functions, monitoring and reviewing technical stage gates that we have identified as crucial. This helps us constantly assess in a data-driven manner whether a change in our approach is required."
"For example, recently a customer presented a novel fusion protein that needed development of a bespoke purification step that addressed product-specific requirements," Brown mentioned. "By screening through different purification modalities and optimizing for performance, we designed a three-step chromatography purification process to achieve a high-quality drug substance when scaled up to GMP manufacturing scale."
Recognizing that customers may be in different parts of the development journey – with each journey to the clinic being unique – the Lonza team also offers flexible solutions, he noted.
Thus, the Lonza team leverages decades of expertise to take a product-specific tailored approach guided by customer requirements, to help de-risk development programs, summarized Harrison.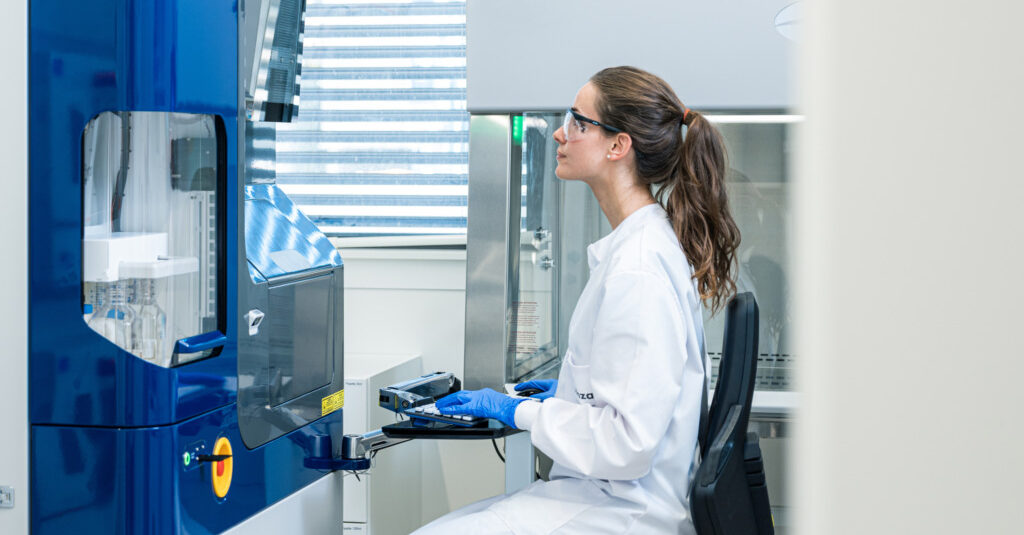 The evolving future of next-generation biotherapeutics
Looking to the future, Brown predicted that the trend of creativity, in terms of novel molecular sequences being tested and optimized for development, is one that is here to stay.
However, the approach to these formats is likely to evolve, he highlighted: "Today, many of the novel molecules are where we were with mAbs a few decades ago. With time, we may shift development methods for these next-generation therapeutics more towards platform approaches as well."
Indeed, the advent of tools like machine learning and automation are already serving to deepen our understanding of molecule behaviors in development programs, noted Harrison. "As technology advances, the industry will get better at problem prediction and de-risking, enabling tailoring of development programs from start to end even for the novel formats of today."
This might not result in fully-optimized development approaches for all next-generation therapies, acknowledged Brown. But it will evolve the way knowledge is leveraged to optimize time and cost in therapeutic development, which will positively impact speed to clinic, he concluded.
Click here to learn more from Andrew Brown on how product-specific solutions can help you accelerate your novel molecule into the clinic. 
To learn how you can partner with Lonza either for their expertise on DNA-to-IND development or to leverage their flexible toolkit offerings, please visit this link.
Images courtesy: Lonza